Once upon a time (and by that, we mean five years ago), Sammy Walsh was Sammy Luterbach, a freshman at University of Wisconsin, looking to get involved with this new site called "CollegeFashionista." Since then, Sammy has graduated from Madison to NYC, gone from "Style Guru" to CollegeFashionista's "Brand Marketing Director" and even picked up a new last name along the way. Some other things have changed in Sammy's life, too—including her personal style.
In honor of #TBT, we caught up with Sammy to discuss how her style has evolved from her Style Guru days to now!
CollegeFashionista: What was your style like in college?
Sammy Walsh: My style was pretty over the top in college. I really had a thing for piling on accessories; and the crazier they were, the better. I carried a giant heart-shaped purse through most of college, rocked many feather headbands and had my fair share of sparkly shoes.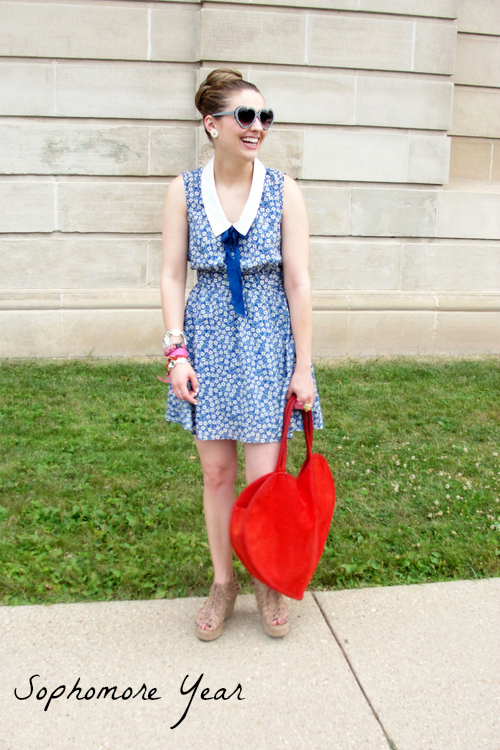 CF: Describe your style now.
SW: My style now is a little bit more grown up. I still love bold pieces, but they are more refined. And instead of wearing a ton of crazy accessories, colors and patterns all at once, I keep things much simpler.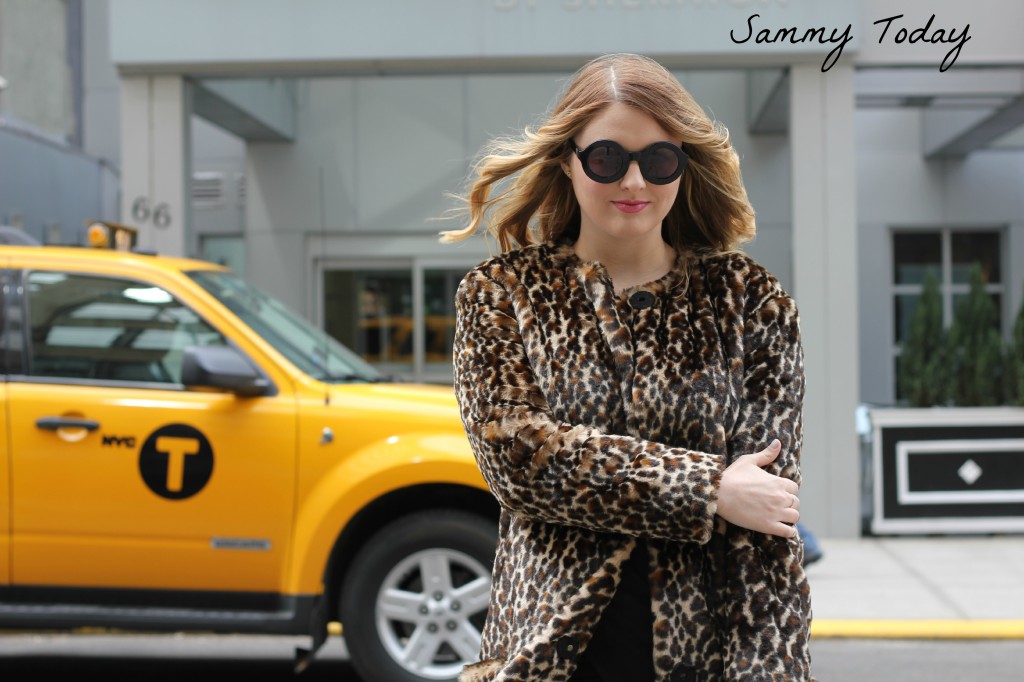 CF: What has changed? What has stayed the same?
SW: In terms of things that have changed, I now wear a lot of neutrals and oversized pieces. I also have fewer things in my closet that really represent my style, as opposed to having a bunch of things that I don't really love just for the sake of having more.
Of course, some things have stayed the same. I still love bold pieces as the focal point of a look. And leopard will always be a neutral in my book.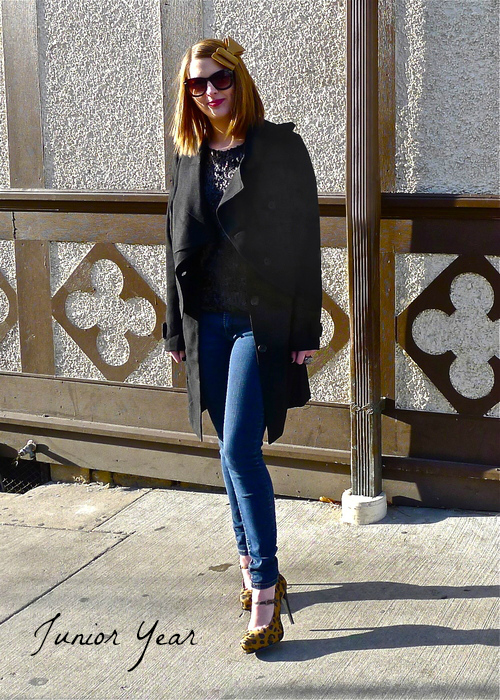 CF: How has your relocation from Madison to NYC impacted your style choices?
SW: I thought that moving to NYC would make my style bolder and louder than ever, but I think the opposite is actually true. My everyday look is pretty simple. Between always being on the move and never knowing what's going to come my way during a work day, I can't let a million accessories and dramatic statement pieces get in the way. I don't overthink getting dressed and gravitate towards pieces that are easy to throw on in the morning.
CF: What is one trend looking back on it you wish you would have stayed away from?
SW: I'm glad I rocked all of the trends I did! I'm all about experimenting with style and trying new things. Plus, it's fun to look at old pictures and see how my style has evolved.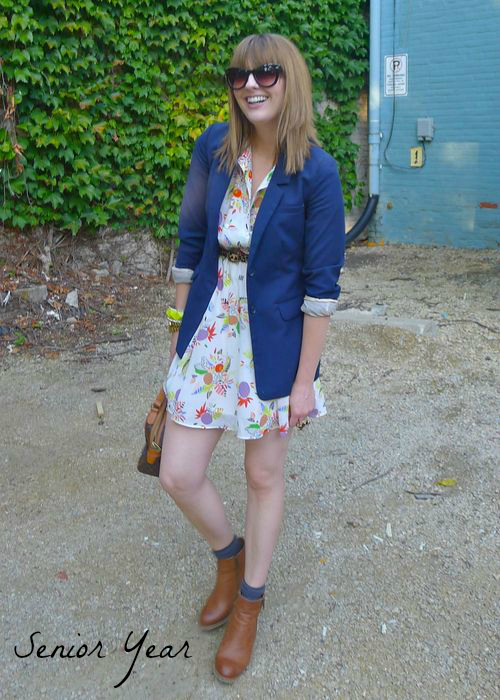 CF: What is one look you think will never go out of style?
SW: A simple T-shirt and a great pair of jeans with a killer pair of boots and a statement coat.
CF: What are three things every college student should own?
SW: A leather backpack, really cool sneakers and a statement watch.