The cropped pants trend has been around for a while now, but I have always shied away from it. It was due to the fact that whenever I came across one that I liked, there was always something wrong with. It was too short for my long legs or looked awkward on me.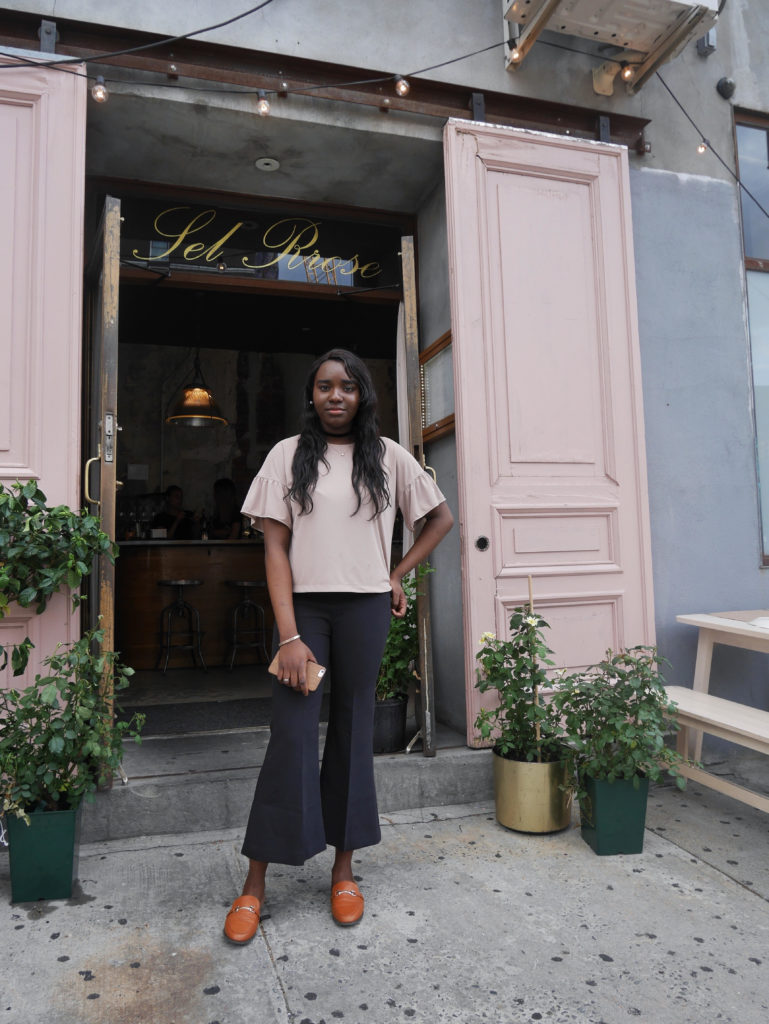 I found this pair of black cropped pants online in the spring, and they've been just sitting in my closet. It's finally time to style them. It's definitely easy to get too hot if you aren't careful, but they are so fun and different, even though I like experimenting with style, items such as these cropped pants can be a little intimidating sometimes!
The way I'm tackling this cropped pants trend is by keeping the pieces simple and monochromatic, I styled these pants with a tan colored blouse and gold slides. This is a look I wore to one of the events at The CF Clubhouse. I was at school before attending the events and this look was very comfortable and breezy.
These pants are definitely a staple piece in my closet. I like that they are very versatile and easy to style. l styled them with this off-the-shoulder top to tone it down a little bit and give it a good balance. This blush colored top adds a little bit of color and personality to the look. I wore this look to brunch in Nolita and did some shopping after. I paired it with these black mules and was very happy walking around all day with them because they did not hurt my feet whatsoever, which mules tend to do to me.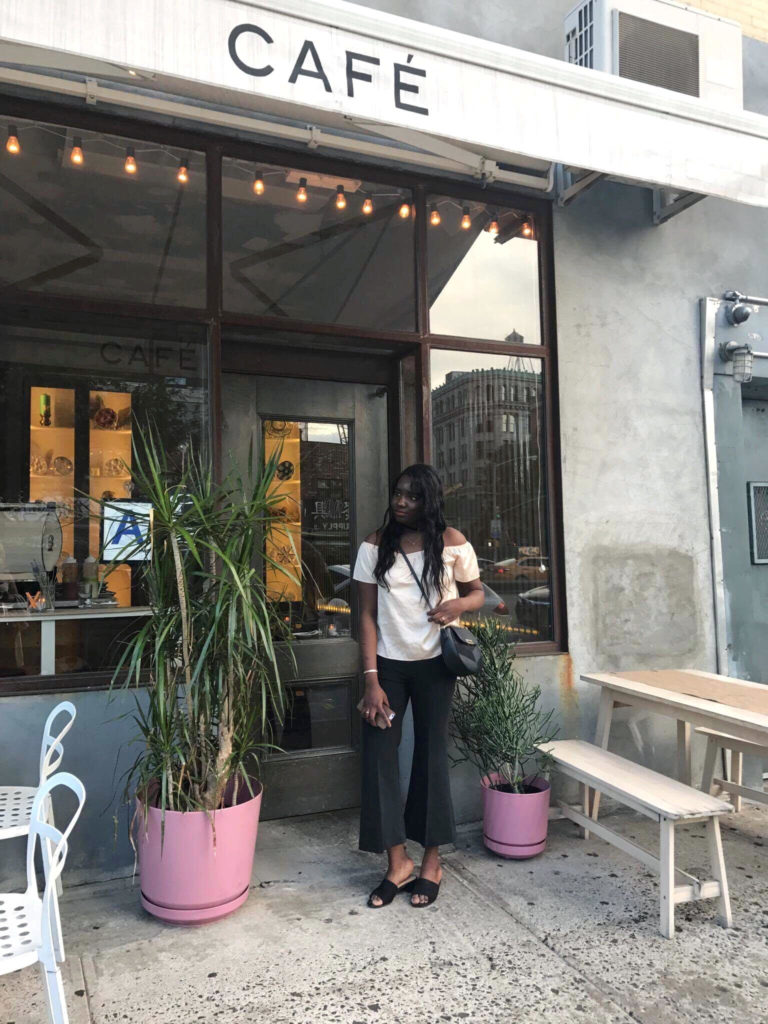 I added this crossbody bag, and it's not as small as it looks! It carried all my necessities. I had a lot of fun finding different ways to style these cropped pants, and can't wait to find more stylish ways to wear it.
How would you style cropped pants? Let us know in the comments below or by sharing a picture on Instagram with @Cfashionista!