Let's talk modern vintage. In today's world of fashion, you see the melding elements of youth and the mixing of trends from various decades. It's evident everywhere from the runway to street style that the mixing of trends is bringing about the comeback of this old-school style. I was lucky enough one chilly day in Chi-Town to have spotted a Fashionista in her modern vintage element.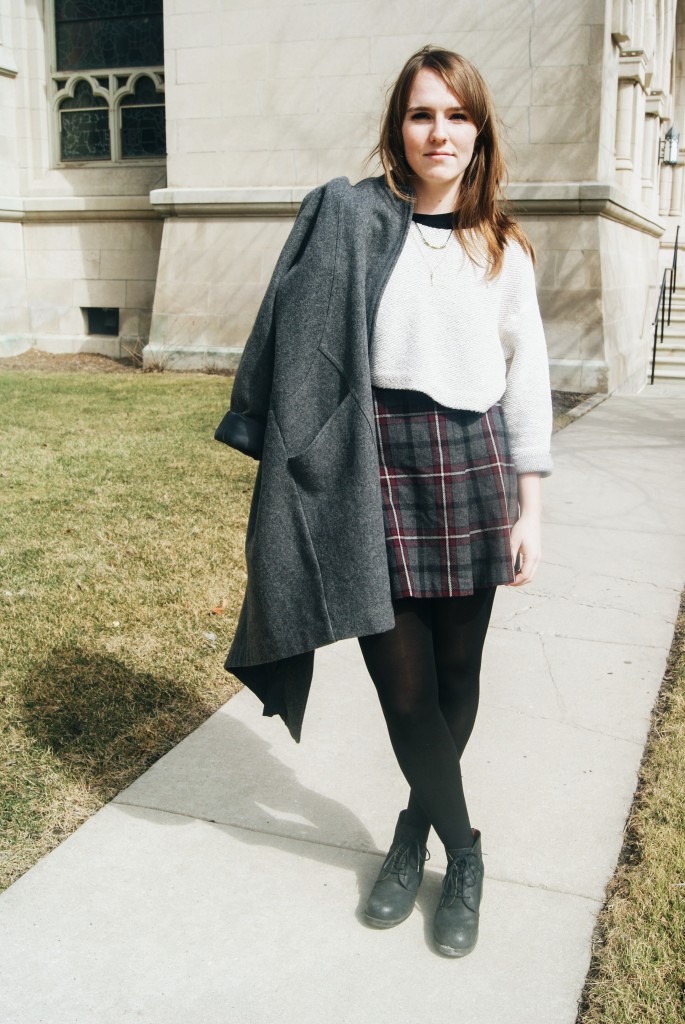 This Fashionista is rocking school-inspired fashion with this vintage skirt and brought it up-to-date with an American Apparel sweater and some dainty jewels. Her plaid high-waisted skirt and cropped sweater combined is screaming "throwback" to the notorious trends of the '80s and '90s. To add a little extra modern-day warmth in the midst of transitioning seasons, her gorgeous coat sure does the trick. I love the combination of gray wool and brown suede; bringing in those lighter colors into the new season. Once the season is in full swing, just ditch the tights and swap out the wool for some lighter outerwear for a fully transitioned ensemble!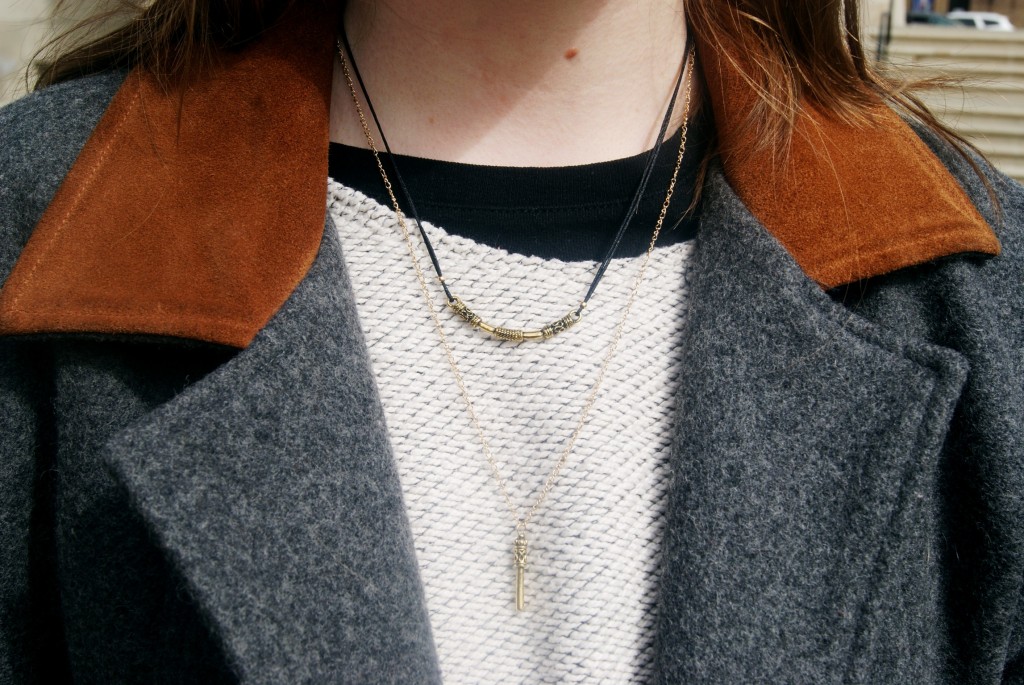 Vintage is a must for everyone's closet. It is a forever existing trend no matter what year it is. Another timeless item every Fashionista/o should have in their closet is a pair of classic lace-up ankle boots. Worn with a skirt like this Fashionista, a dress or even shorts these leather boots transition perfectly between seasons.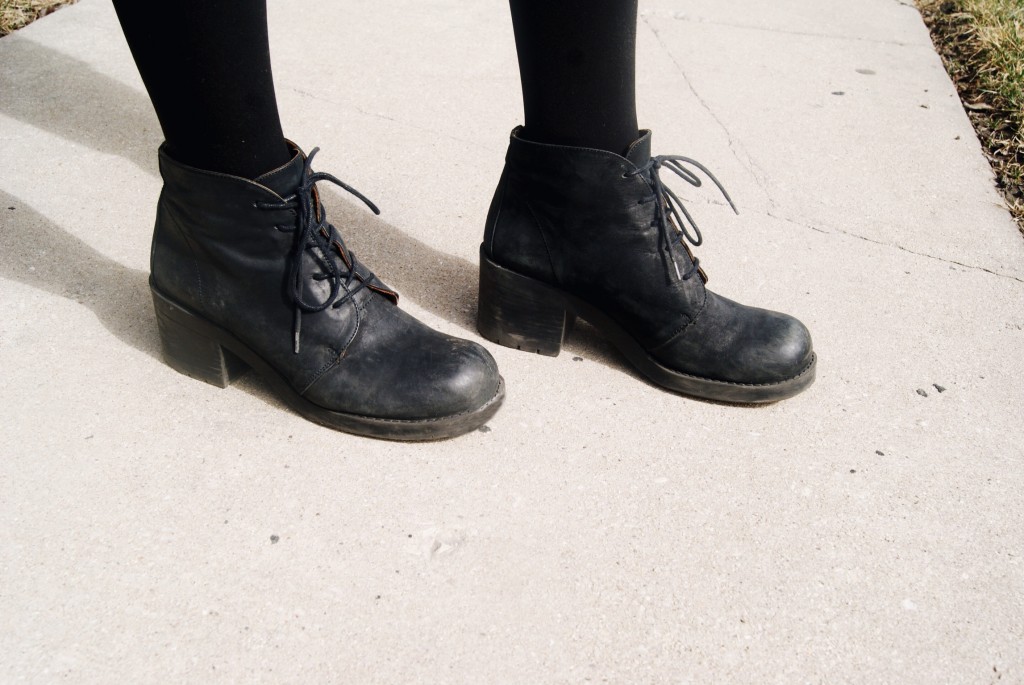 What is your STYLE ADVICE OF THE WEEK? "You don't always have to hunt down the trendiest thrift store to score a great vintage find. You'd even be surprised what you could find in your mom's wardrobe!"