Trends is jewelry, even more so than fashion, seem to be ubiquitous then become stale very quickly. Personally, if I never see another over-the-top embellished necklace in my life I would totally be fine that.
Earrings, however, have withstood the test of time and taste. They've survived every era from the pastel clip-ons of the 1950s to the bold tassels of the 1970s to the way, way, way too big of fake pearls from Claire's that I'll shamefully admit to wearing every single day of my freshman year of high school. The endless array of options makes them the perfect accessory to add just the right amount of something to every styled look to make it just right. Looking to be classic and very parent-approved? Go with a pair of mid-sized diamond (let's be real, they're probably CZs—but I won't tell if you don't) studs. If you want to be a little more daring, choose a set of hoops (be careful not to go too big – and absolutely no colored options).
With so many different pairs to choose from, it can be hard to pinpoint an earring style for this particular era. Sure those dreadful oversized pearls might have dominated the late 2000s, but those days have dawned, right?
Luckily earrings are having a major moment right now, which is literal music to my ears. While the best of each style decade are still viable options, there's a new trending style in the earring department. To be honest, there's no real name for the style—but it combines art, architecture, and perhaps a bit of science (like how can your earlobe possibly support all that glory?).
Here are some of the earrings that will make your ears gorgeous and your heart happy that you don't have to wear another statement necklace for the rest of your life (or at least this season).
Madewell, Chunky Oversized Hoops ($28)
Topshop, Tassel Statement Earrings ($28)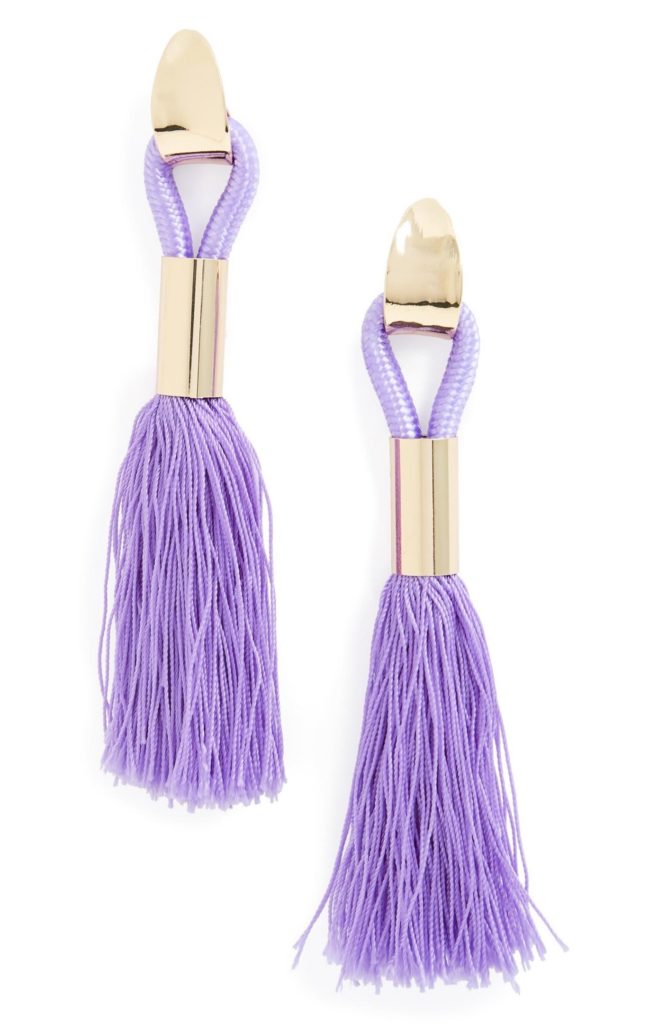 Kate Spade New York, Pretty Poms Tassel Statement Earrings ($98)
Madewell, Flatform Statement Earrings ($34)