Do you ever walk to class, proud that you actually woke up early enough to brush your hair and see other ladies flashing hairstyles that seem a bit more put together than "I literally woke up like this?" I can't help but wonder how they manage. Aren't they rushing in the morning? Doesn't doing your hair take time? Do they have super powers or something?
So I decided to forgo my go-to middle part, natural waves style and see if I could create some standout styles when in a time crunch (which, for a college student, is all the time).
Good news: it's possible. Here are some easy hairstyles I whipped up that you have to try to get you out the door and people convinced you too have super powers (or just really impressive hair skills).
1—Chignon. I recently had an interview where I needed to look my professional best, but of course I only had an hour to get ready in the middle of my busy day. I decided to go for a simple chignon, a chic and elegant style appropriate for a career fair or a wedding.
How To: Begin by teasing the hair at the crown to add volume. Then simply tie your hair in a low pony tail at the nape of your neck. Create a hole above the hair tie and pick up your pony tail and slip it in, being sure to pull the tail through (this can also be done with a topsy tail.) Repeat this step once more, but this time don't pull the tail through. Instead, tuck the hair in and pin any strays. Pull the bun apart to widen it and finish the look with hairspray to glue it in place. If you wish, you can twist the hair framing your face back into the bun to add another dimension to the look.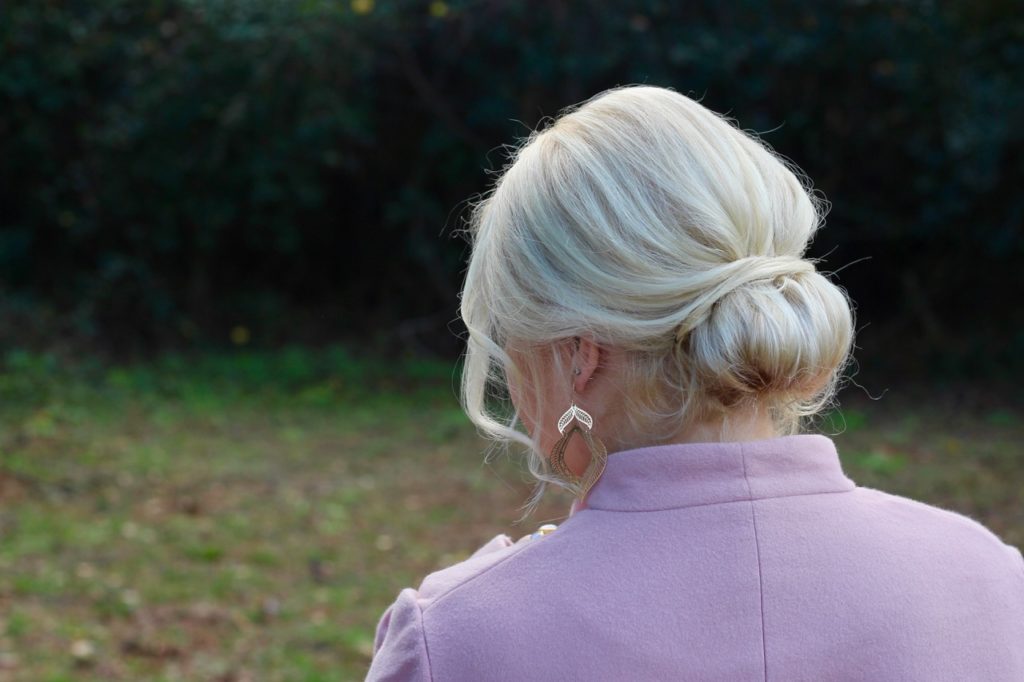 2—Fishtail Braid. Braiding is a skill that all Fashionistas should sit down and learn. From french braids to dutch, waterfalls, and fishtails, braids always add an interesting edge to any look. Once you get the hang of it, braiding isn't hard at all. You just have to devote some time to learning first.
How To: For a side fishtail braid, pull all of your hair to a desired side and begin by separating the hair into two sections. Take a small piece of hair from the far left section and cross it over to the center. Then take a small piece from the right side and cross it over the the center. Continue to alternate sides until you reach the end of your tail. Fasten with a hair tie, and pull the braid apart slightly to loosen the look.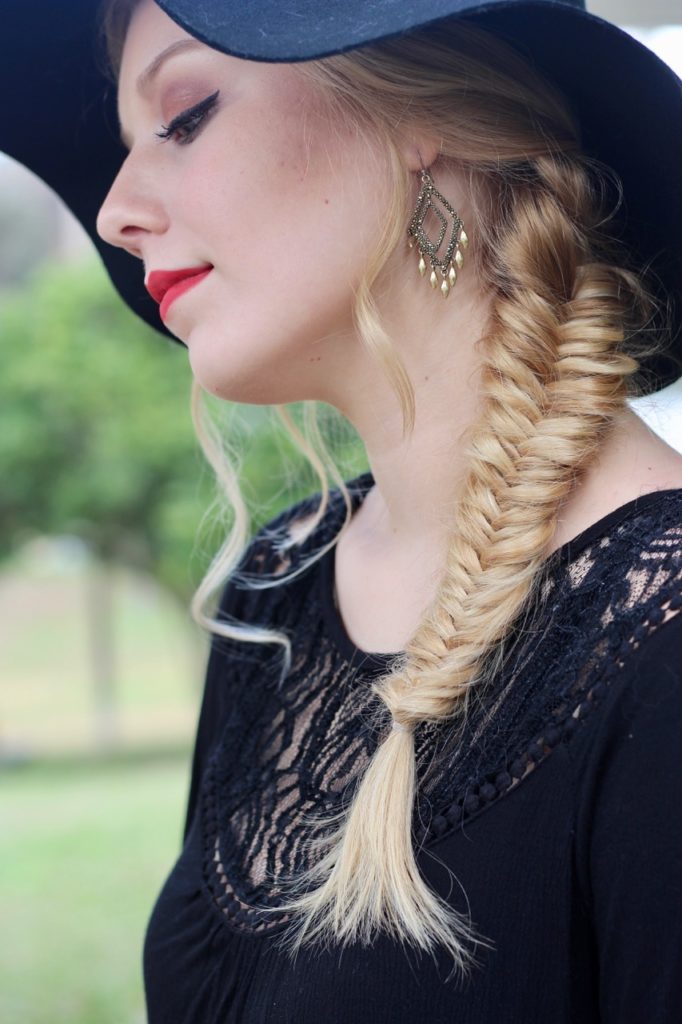 3—Braided half crown. If you feel that you've mastered the fishtail braid, step it up a notch by fishtail braiding back your bangs for that big test day. No one wants hair in their face when they're focusing on a scantron.
How To: For this look, begin a fishtail braid at the top of your desired part and continue to add pieces of your bangs to the braid, as if you were french braiding your bangs. This look can be done on either side of your head or just the one side, depending on your desired look or time schedule. Once you've mastered a few simple braids the possibilities are endless.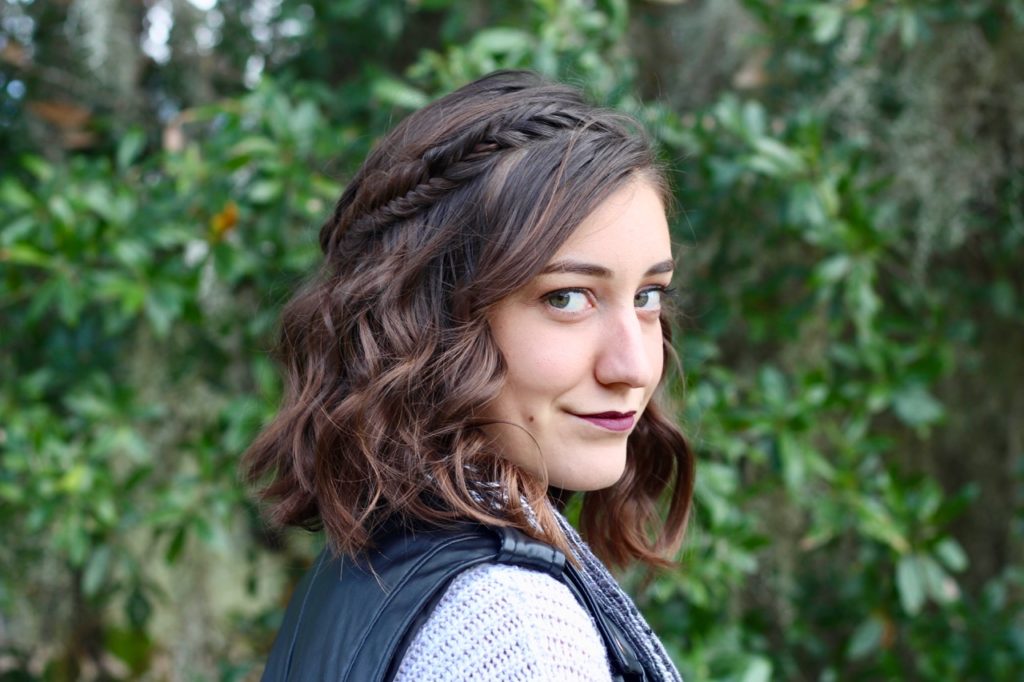 4—French Twist. If you're tired of braids or are looking for a simpler style, a french twist might be right for you. This is a classic and romantic style, that can be as messy and tousled as you wish.
How To: Begin by teasing at the crown for volume, spritzing some texturizing spray for better grip. Leaving some hair at the front loose, take hair from one side and sweep it back, pinning it with bobby pins slightly off center. Then taking the bottom half of your hair, twist it inwards, pinning at the middle. Tease the front sections and then tuck them in, aiming for a messier and breezy look, and voilà—you're ready for anything spring classes throw at you.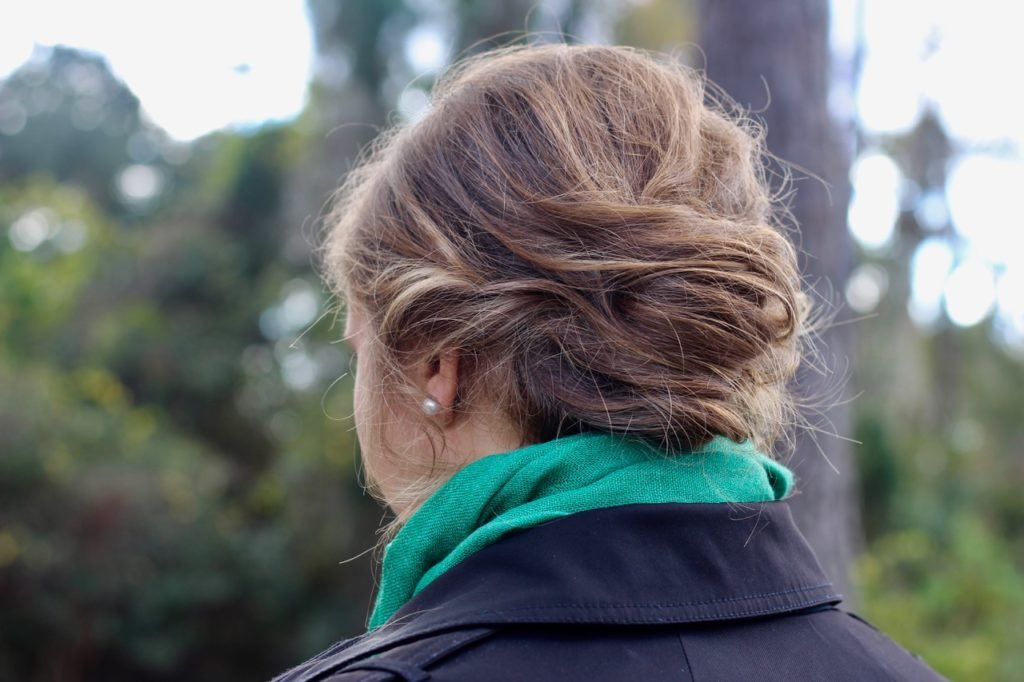 What's your go-to hairstyle secret weapon? Let us know in the comments below so we can try it out!