This article is sponsored by The Container Store 
There are certain things every college student experiences—questionable dining hall food, learning how to keep your eyes open during an 8 a.m. lecture and, of course, the blank, square box known as your "dorm room."
Your dorm room is your chance to be creative with your decor style and space-saving strategy. Be that person in your dorm that everyone admires by creating an organized and chic space with the help of the experts at The Container Store. You have a million things on your mind as you head to school—and they've made sure you don't forget a single this year with their organized dorm checklist. They literally have thousands of genius space-saving products. So get ready to major in "dorm envy."
To sweeten the experience, The Container Store hosts their annual College Savings Weekend! Besides great deals, when you sign up, you will be entered for a chance to win a $1,000 dorm room makeover! Click here for more information.
Our Style Gurus provide style inspiration on and off the sidewalk. See how this UCLA Style Guru utilizes her top picks from The Container Store to juggle her busy schedule and personal style all in one.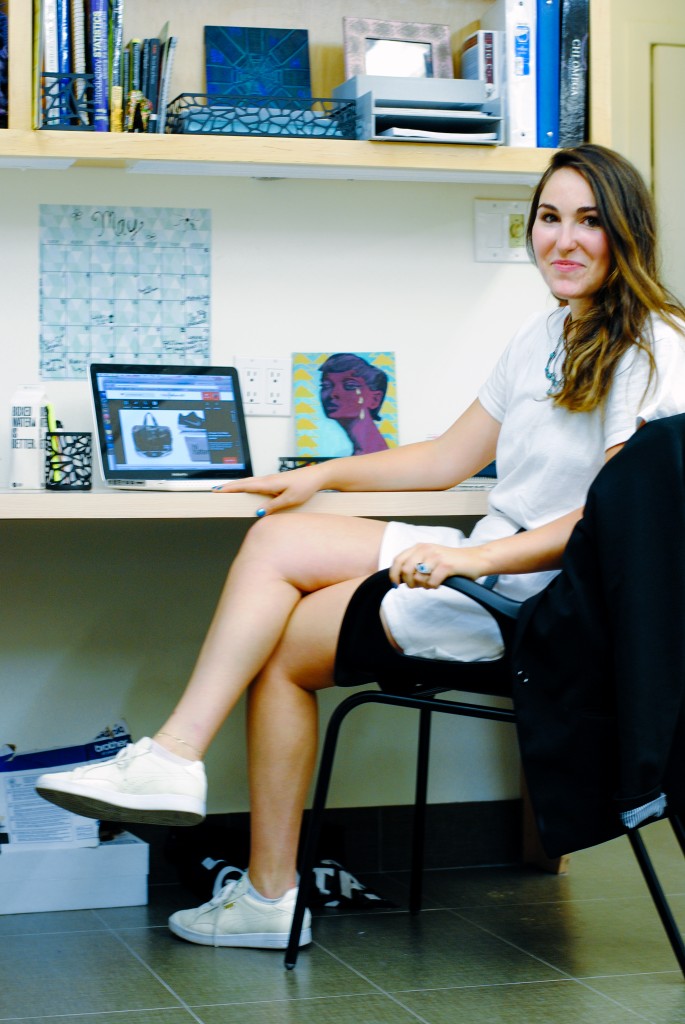 College is such a busy time in our lives; between balancing a full course load, campus clubs, a part-time job or internship and a social life, things can get pretty stressful at times. I've found that the best way to manage it all is through organization. As simple as it sounds, taking the time to organize and put together a clean desk space has made a huge difference. Whether I'm sitting down to study for a mid-term exam or just finishing up my next article for CollegeFashionista, working at my desk has actually become enjoyable.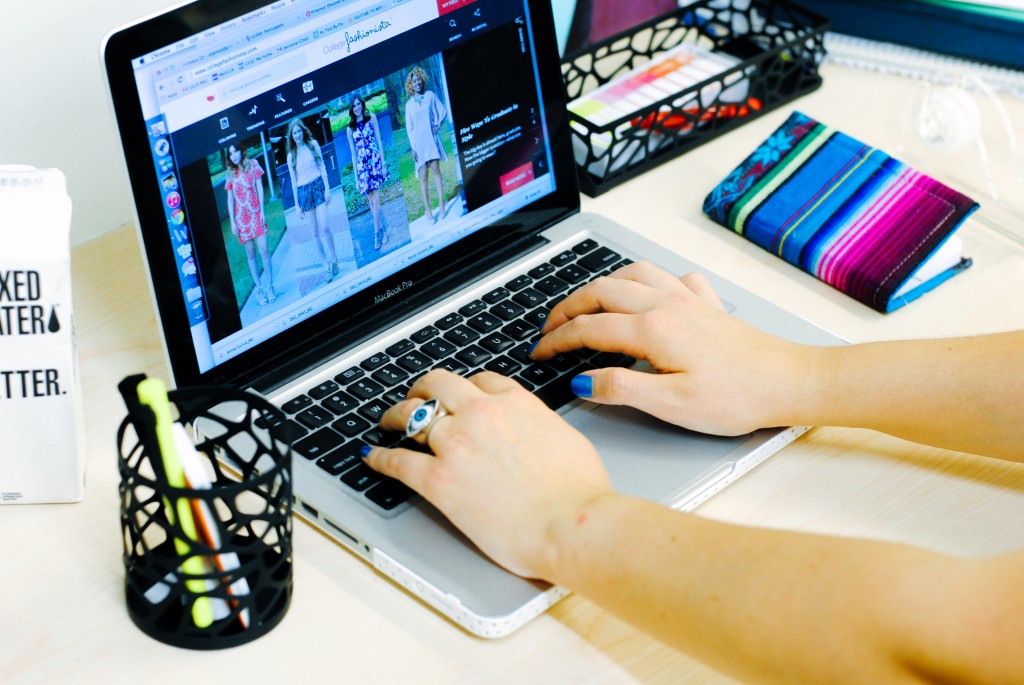 Getting the chance to redesign my study space with products from The Container Store, I knew I wanted to go for an overall modern theme with products that I can use once I move into my own apartment both during and after college. When I saw this black nested set of pieces I knew I had to have them all: the magazine file, pencil holder and paper tray all evoke the modern and minimal vibe I was going for. Because my desk space is all white with blonde wood, I added a few pops of my favorite color blue through a dry-erase calendar and a couple of small canvases I painted. Lastly, I chose this black chair as the final (and necessary) accessory for this space because its sleek and simple design works perfectly with everything else. I am so happy that I found pieces versatile enough to use while I'm studying at college and for "the real world" (what a scary thought) after I graduate.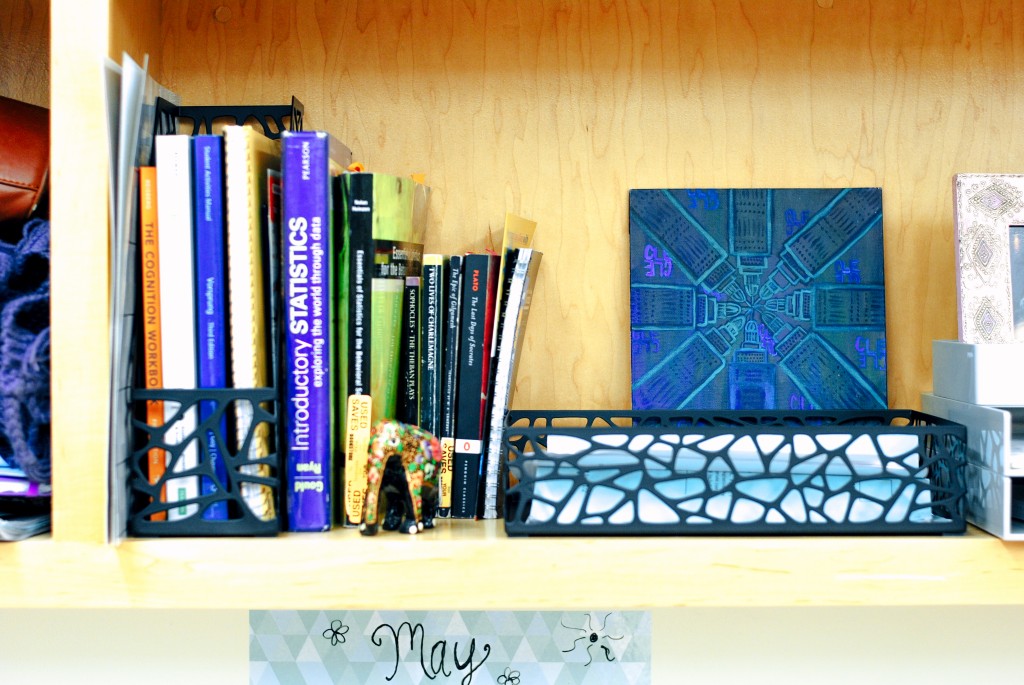 Inspired by this Style Guru? Create your own inspiration board on Pinterest using your favorite The Container Store items for a chance to win a $500 The Container Store gift card. For official rules, including how to enter, click here.