I could be considered your average college-aged female. I absolutely love, adore, crave, and thirst for that magical pair of shoes. I stalk through Nordstrom and Target hunting for the perfect set of heels for my next formal. I click through pages online, searching for the best sale on those high-end leather boots. Some, especially my wonderful boyfriend, say I have an addiction that needs to be stopped for the greater good of our wallets. I have one response for him: "The shoes make the outfit."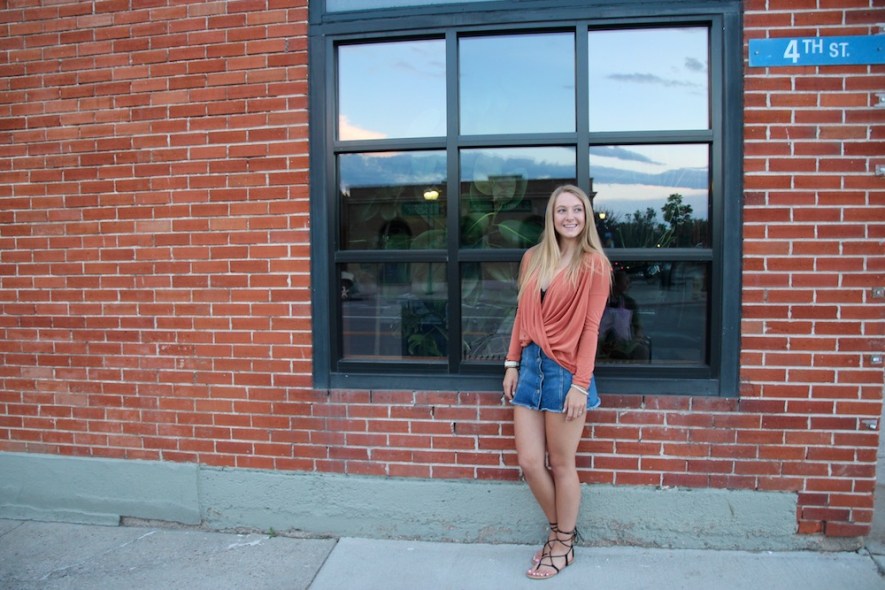 Picture your favorite dress, maybe one you have worn for a night out on the town. Now imagine standing in front of the mirror, as I am sure you have many times, with a different shoe on each foot. The black high boots scream sassy, but the orange strappy sandal whispers cute. Each item brings an entirely different feel to the outfit, with just one small change.
My philosophy is that a shoe will make or break an outfit. Even further than that, it can change the attitude of the outfit or the attitude of the gorgeous model showing that outfit off. My challenge to you is to look at people's feet more! Admire how every piece of clothing matters from the head to toe. Don't worry if you don't feel like a shoe expert quite yet. I have a few pieces of advice on how to rock the best shoe look possible from my (unofficial) experience involving my many pairs:
1—Match material amount from top to bottom. Or don't! If you're wearing layers and warm clothes, boots are great, and the opposite for summer clothes. You can also shake it up and wear an overcoat in spring with strappy sandals.
2—Bright shoes can make the loudest statement!
3—Small heels are a great way to combine fancy with comfy.
4—Some of my personal favorite shoe companies are Steve Madden and Sperry. They make some amazingly long lasting shoes!
5—My very favorite shoe type is the duck boot. Trust me they work in all season weather!
6—Lastly, spend the money for great shoes! Trust me, they will last!
Just think about how awful wearing tennis shoes with a dress looks. Now think about how amazing that pair of red pumps looks with the same dress. I love fashion, but I love shoes even more, and they have proven to me time and time again how important of a piece they are to an outfit.
What is your best piece of shoe advice? Please, help feed my shoe addiction and comment below!