Classes may be officially starting, but don't abandon your summer closet! I have rounded up five trends of the summer that you shouldn't forget as the fall semester emerges!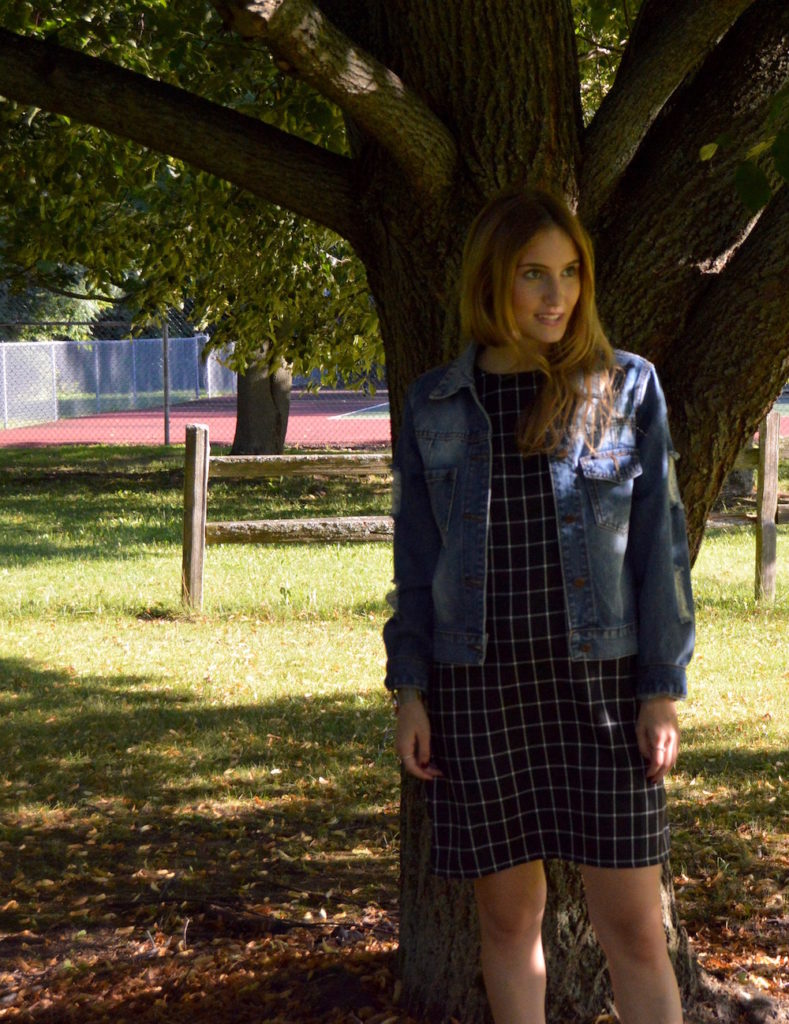 1—Denim jacket. I paired this denim jacket with a timeless, checkered shift dress. Worn on or around the waist, it brings an edginess to any outfit. Jean jackets are a must-have for any college student! They can be worn with a plain white top and a plaid scarf to create a chic, fall ensemble as cooler weather approaches.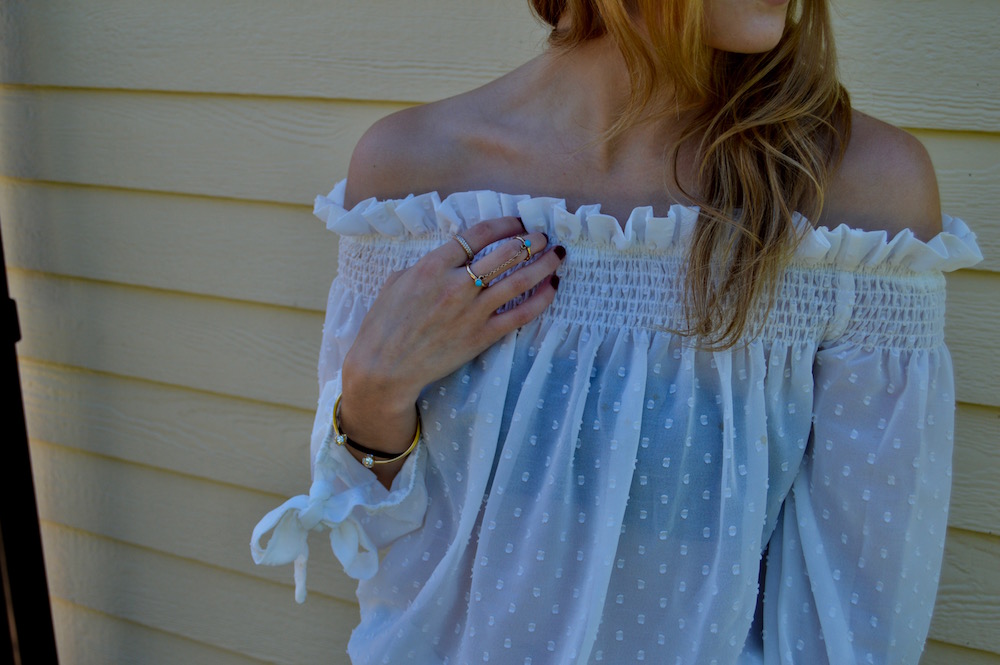 2—Off-the-shoulder tops. Although fall has not officially arrived yet, it is fast approaching. As the season emerges, keep an eye out for neutral or dark, rich colored off-the-shoulder tops. Focus on frilly, dainty off-the-shoulder tops these will transition well and are perfect for a special date or girls night! Worn with the right necklace and accessories, you'll be emanating early fall vibes when you get back on campus!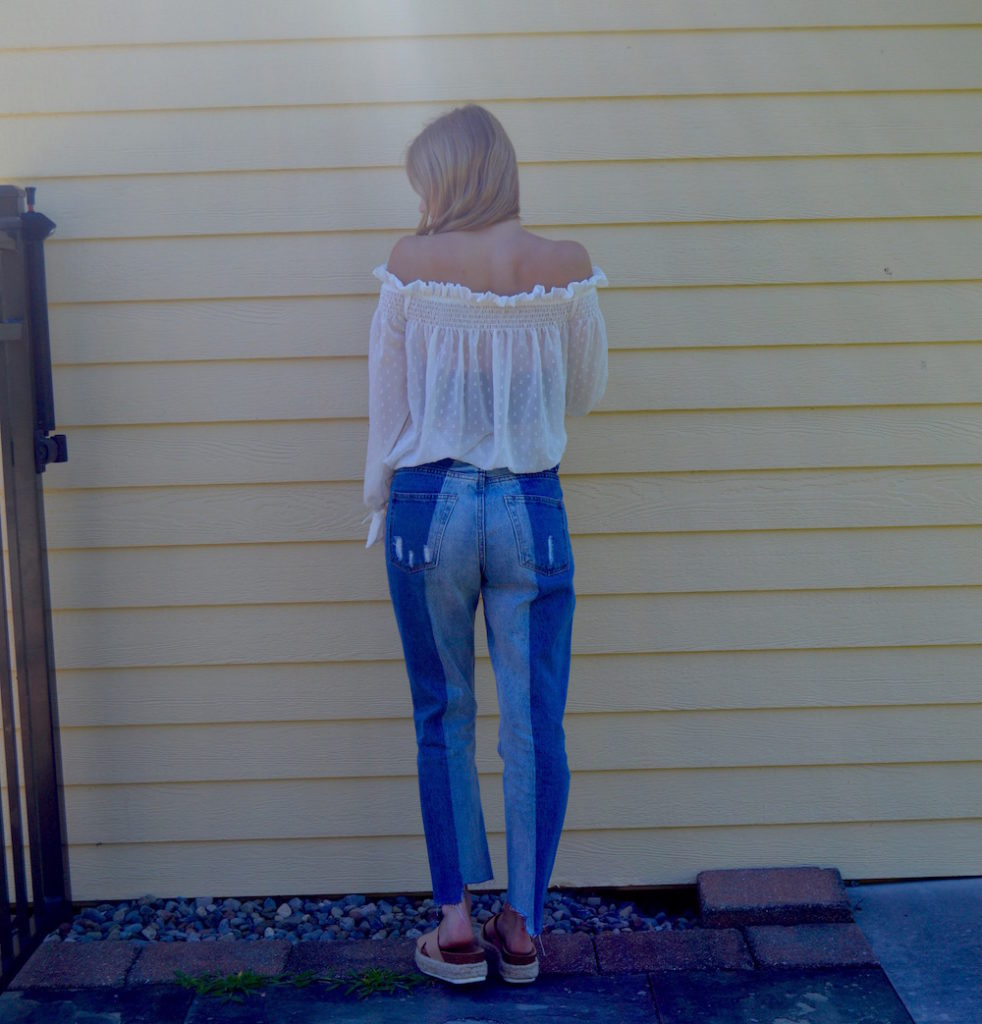 3—Two-tone denim. The two-tone denim craze of this summer is still very alive! Don't feel the need to leave them behind in your closet at home. Two-tone denim jeans are surprisingly easy to style—they draw much attention and therefore require only the simplest of tops to be paired with. This unique twist on the plain blue jean is not going anywhere, so add these to your school essentials!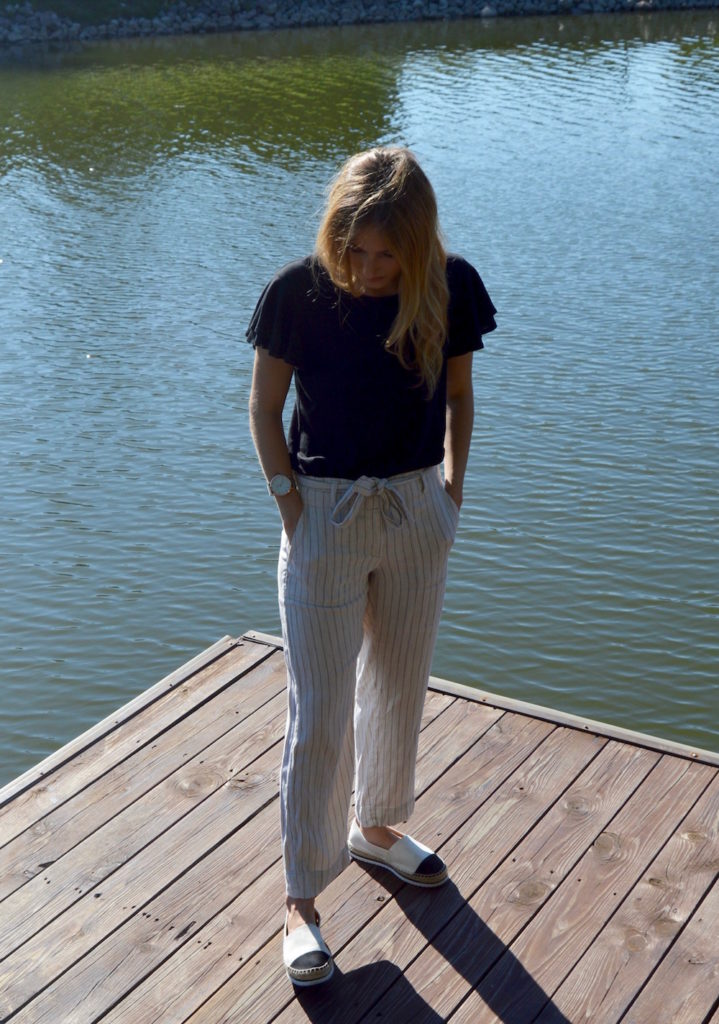 4—Linen pants. A summer staple, linen pants go with almost anything. Nevertheless, they absolutely qualify as fall wear. Comfortable and casual, they are perfect for an easy and effortless outfit for class. To establish contrast and differentiation, try pairing lighter linen pants with a dark top, and vice versa.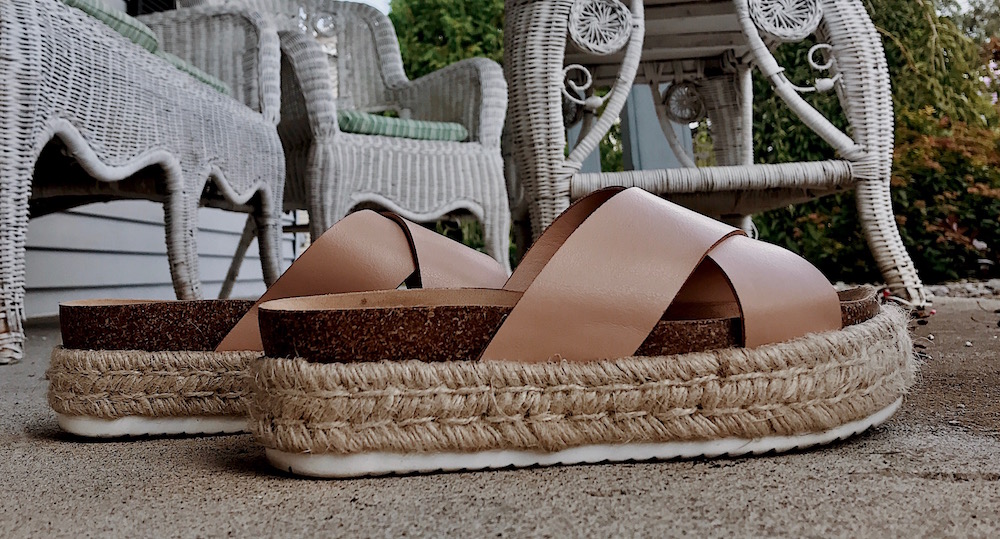 5—Espadrilles. Espadrilles have been all the rage this summer! Although these wedge shoes are often associated with summer, they are totally transitional. Experimenting with different colored and styled espadrilles is sure to shake up your back-to-school look. With the usually added height that espadrilles offer, you'll stand tall and confident. Paired with fringe hem jeans, you'll create instantaneous wardrobe envy on your campus! Essentially any shoes can be transformative in nature and tailor to any kind of outfit. However, if you're looking for less summery shoes, try these espadrilles.
What summer styles are you bringing with you into the new semester? Share them on social media and don't forget to tag @CFashionista!