Saturdays are famous at Bucknell University for "Super Saturday." Everyone heads downtown to hang out and relax after a long week. It is a time for girls to don their most fashionable outfits, and accessorizing is the name of the game. My friend, Sarah, has a very distinct style, and always brings it for Super Saturday. She paired this black and white romper with a black beaded necklace and white kicks.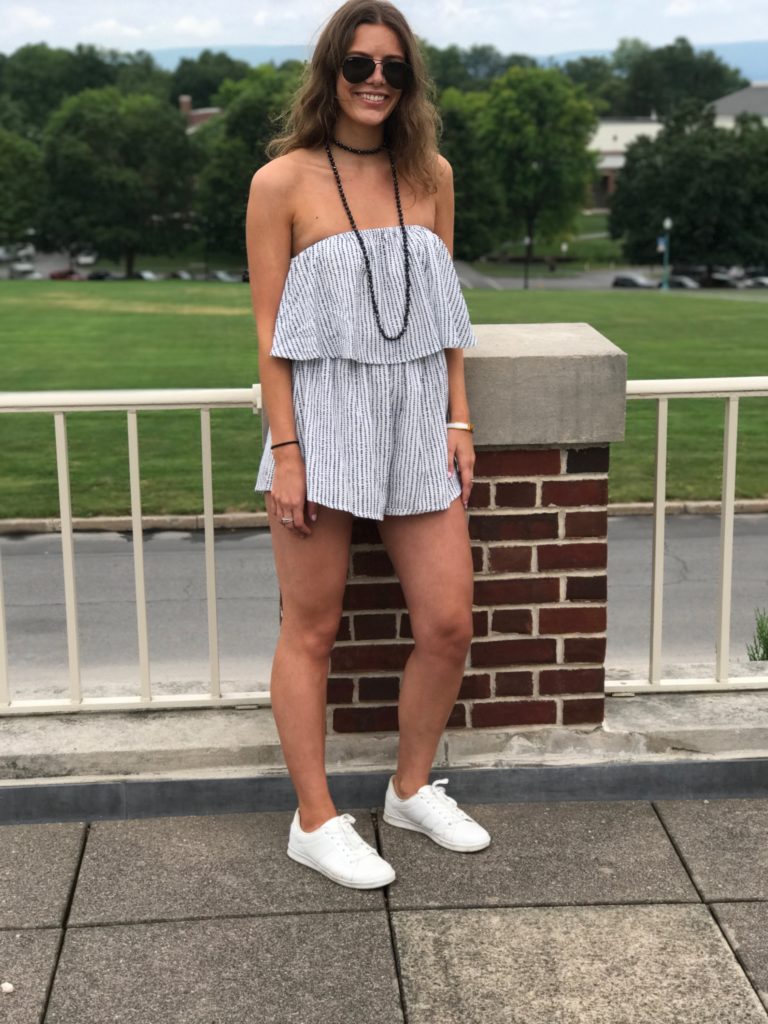 Dressing for Super Saturday can be a challenge. There is a desire to look chic but also comfortable. If you are standing around outside all day, you do not want to be constantly fussing around with your outfit. Rompers are ideal because they decrease the chances of any wardrobe malfunctions, but are also a fashion-forward choice. Weather in Lewisburg can be tricky during the school year, so the chances to wear a romper to Super Saturday are few and far between. What I love about this romper is its versatility. She could dress it up with wedges and dangly earrings to wear at night or dress it down with sneakers like she chooses to do for Super Saturday.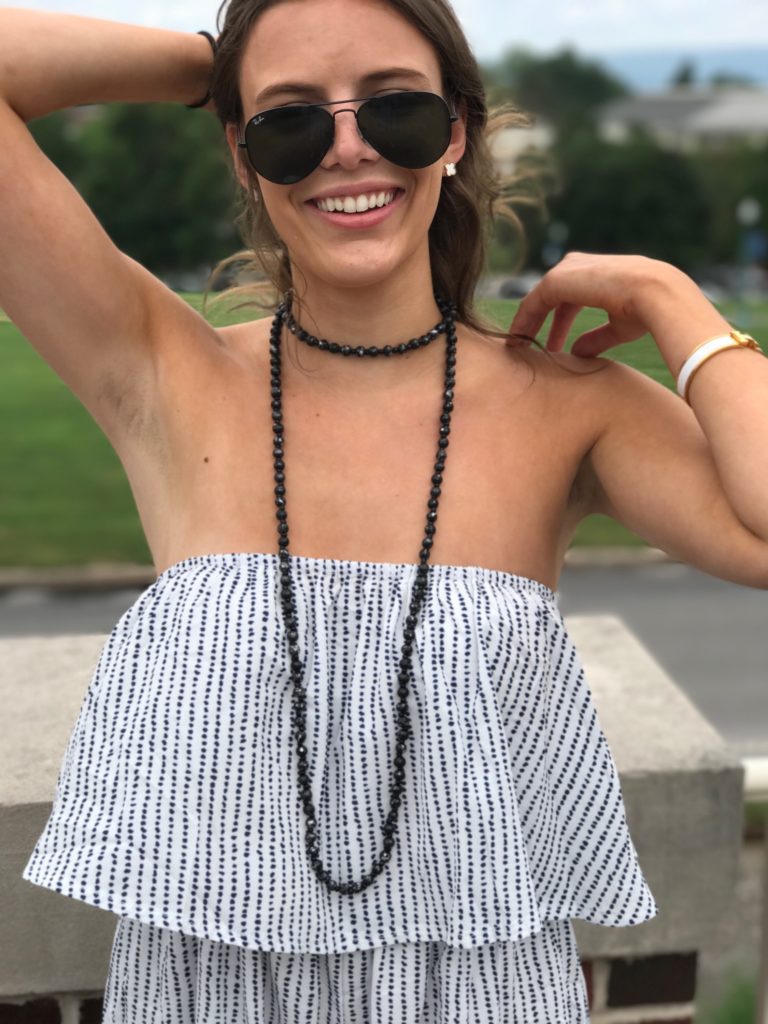 Sarah keeps her outfit simple by sticking to black and white accessories. She rocks a black beaded necklace that she doubles up so that the first layer is choker length, while the second layer is quite long, which brings a dramatic flair to her outfit. The black aviators serve a dual purpose—not only do they help tie in the black pattern of her romper and necklace, but also take away any worries of having her eyes closed in photographs. The white sneakers, which are on-trend paired with the white bracelet and earrings, pull the entire look together.
Sarah finishes her look off by keeping her hair and makeup simple. Sarah is blessed with having those beachy waves that everyone dreams about having. She finishes her look off with a swipe of lip gloss, and she's good to go!
How do you like to wear rompers? Show us on social media. Don't forget to tag @CFashionista.