Sure, working in the beauty industry is, well, beautiful. But it also takes a lot of hard work. And even more so when you move through the ranks as quickly as this month's rising star, Kelle Jacob.
This Hunter College grad may not have taken the most traditional route to the top (you may recognize her from binge-watching America's Next Top Model), but her experiences have helped shape and catapult her full-fledged international career in the beauty industry.
We caught up with Kelle as she discusses her role as Manager of Global Partnership Initiatives, how the international beauty landscape has impacted her and the products even the busiest of college students must own.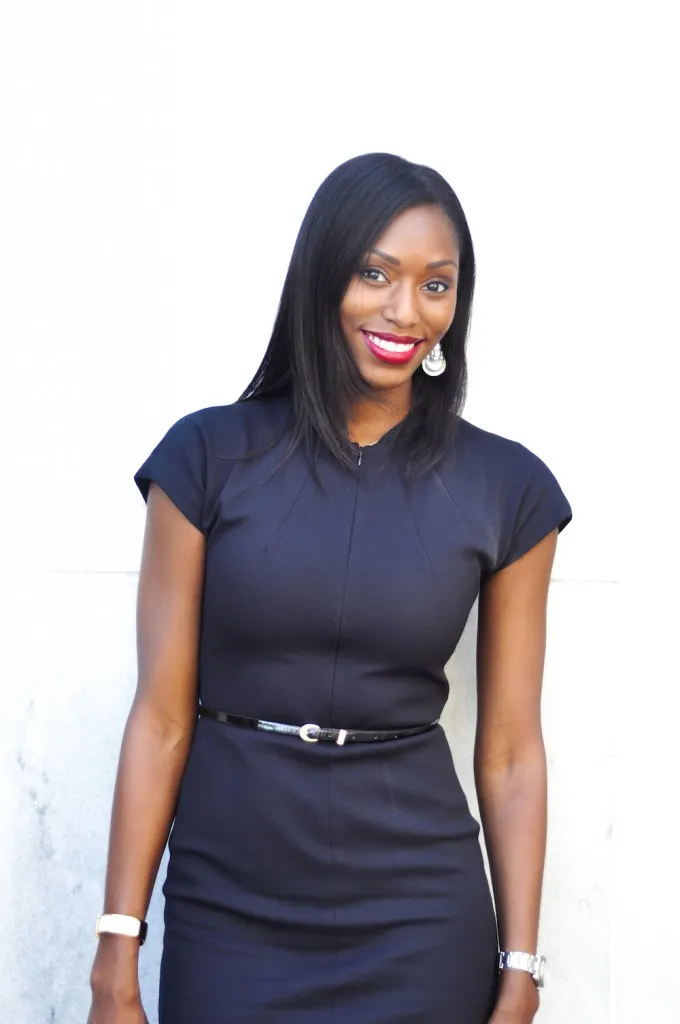 CollegeFashionista: Where did you go to school and what did you study?
Kelle Jacob: I went to Hunter College in New York City. I was a Media Major, with an English minor.
CF: How did you begin your career in the beauty industry?
KJ: The late Evelyn H. Lauder went to Hunter College and they offer one internship a year to students. So I was fortunate enough so to intern with Estée Lauder the summer after my junior year. I had no idea the beauty industry existed! I bought makeup but didn't know a lot about it. After that summer, it changed everything. I knew that I not only wanted to work in beauty, but I also wanted to work for The Estée Lauder Companies. I'm incredibly grateful for the opportunity I was afforded via the internship at The Estée Lauder Companies.
CF: Tell us a bit more about your journey thus far in the beauty industry.
KJ: So I have kind of an interesting path. After high school, I didn't go straight to college. I actually ended up working for an art gallery, and about a year into it, I opened up my own art gallery. I got this great idea to market the gallery by going on America's Next Top Model, so that way everyone would know about the gallery. And so I did the TV show, traveled around the world and I talked about the show and art. Finally, my parents forced me to go to school. I'm really glad I did, though, because it just opened up so much, in terms of who I met and the internship.It opened up a whole new world. I'm glad that I got to live on both sides.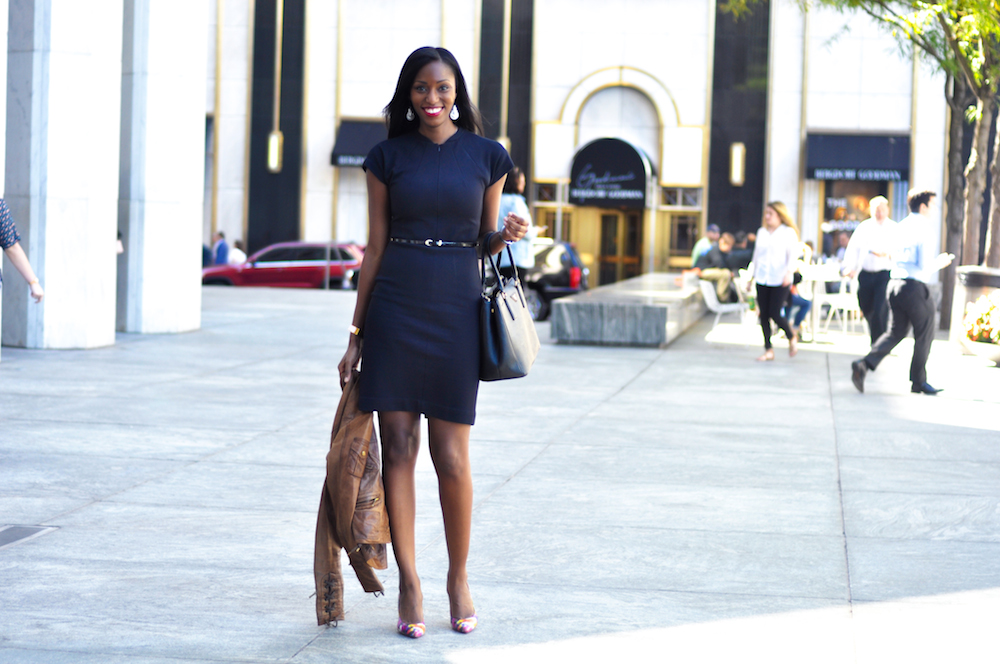 CF: What does your typical day look like? Can you give us a glimpse of your day-to-day tasks at Estée Lauder?
KJ: So the typical day for me actually starts earlier, around 8 o'clock, just because it's the only time I can go through my to-do list and get things done. Then usually from 9 to 5, I'm in and out of meetings. So whether it's meeting with the creative team, or meeting with product development, in global marketing you're really touching all parts of the business. You're responsible for making sure everything is moving as it should.
CF: What's the hardest part of your job? Most rewarding?
KJ: The hardest part of my job is that now that I work in global marketing, it's doing a lot of moving parts. So everything from the face label to the packaging to the product to shape—every single thing that you see in the end as a consumer, are all individual details that we have to follow. So, the most challenging part is staying on top of all those things. But the most rewarding part is seeing all those things come together beautifully.
CF: What are some of the coolest things you've done/experienced since starting your career in the beauty industry?
KJ: I think one of the most exciting things I've done was after I worked as an intern, I started in global product development at MAC and that was an incredible experience. In over six years at Estée Lauder, I've traveled to over 20 different countries and met so many different people. Whether it's spending a month in Asia and understanding that market, discovering opportunities and then being able to think of new ways to leverage things, to seeing new trends emerge around the world. It is a really exciting time and I think that a great thing about beauty is that it transcends all borders. It's one thing that you can really see and helps you understand different cultures in a lot of ways. That's been a shocking surprise for me throughout my career.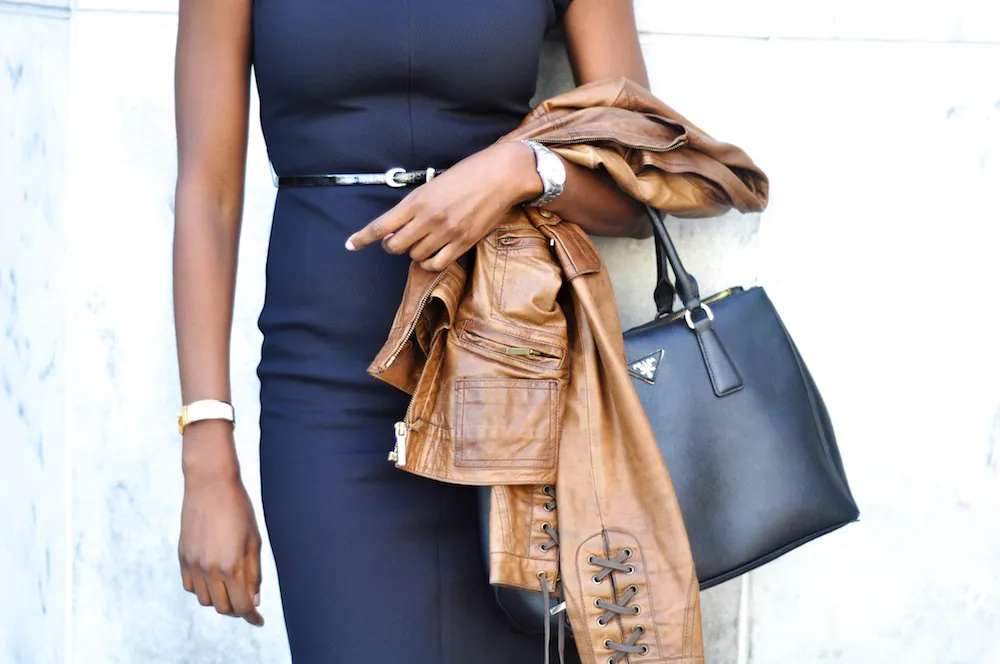 CF: What are three things people would be surprised to know about you?
KJ: 1. I was contestant on America's Next Top Model. 2. I was a junior Olympic swimmer. 3. I dominate karaoke. (At least I think I do…)
CF: Give us a glimpse of what's in your makeup bag. What are your three favorite products at the moment?
KJ: My make-up bag is pretty basic. My three essentials I literally won't leave the house without are:
1. Bobbi Brown Creamy Concealer just because it'll brighten up the most tired of eyes.
2. A great brow pencil, because for some reason whenever your brows are groomed, it just gives you the whole look a polished feel.
3. Mascara because I have the shortest lashes ever.
Those are my essentials. The rest of the items in my make-up bag is what I use to transform my look for night, which basically just means more. So whether that is a really intense eye palette or a bold color for a powerful statement lip, anything that helps me rock a great color for night.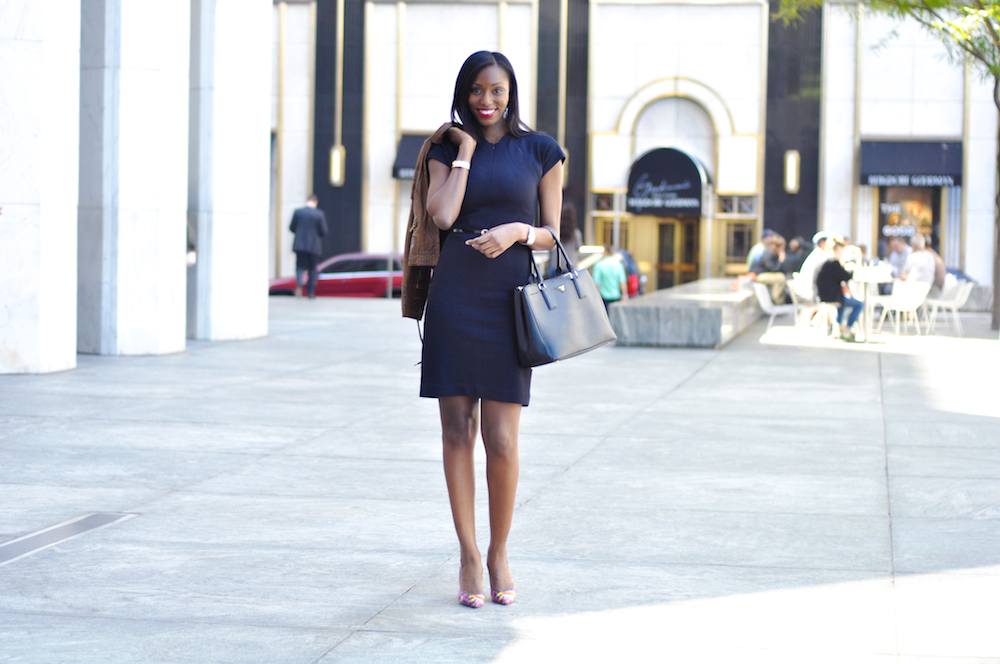 CF: What is your everyday makeup look?
KJ: My everyday makeup look is pretty simple. It's really all about the eyes—really just well-defined eyes and brows. Then a really strong statement lip to finish off the look. Everything else just falls into place.
CF: What products and tips would you recommend for the busy college student?
KJ: 1. The Advanced Eye Repair from Estée Lauder. There's a reason why it's been around for so many generations—it's the truth. You put it on at night and I just feel like your skin is so supple. I feel like it's my saving grace.
2. Definitely my Bobbi Brown Creamy Concealer, because it conceals everything and it has a very natural finish so I can even use it as foundation if I need to, it covers up blemishes and it brightens up the eyes.
3. A mascara. I think Estée Lauder's Sumptuous Mascara because it gives you so much volume that you can get away with not wearing a liner.
CF: You've had a variety of amazing experiences and roles in the beauty industry thus far. What advice would you give someone aspiring for a career in the beauty industry?
KJ: We're in a really exciting time in beauty, where the consumers and influencers our age are swaying things. If you are interested in beauty, it's really just about following your passion. If you're passionate about smoky eyes or about lips, follow your passion and speak out about your passion and become immersed in it. Learn about it. I never studied to be a makeup artist, but I was always interested in makeup artistry and wanted to learn everything that I could about it. I feel like that was something that was really helpful in learning about product development. And so whatever that may be, whether it's the artistry itself, the business side or finance, whatever it is, if you have a passion for something, try to become the best in it because it's really competitive out there.