Because our generation pulls inspiration from multiple eras and styles, I personally do not feel obligated to limit myself to the trends of one particular category. By bringing different elements of fashion into my wardrobe, I have developed a way to pull off my eclectic sense of style. As long as an outfit is tied perfectly together, it cannot fail. Different pieces can be mixed together as long as they complement each other!
1—Edgy chic. Starting off with the edgy portion of this look, I layered an oversize cropped top over a netted bralette and high-waisted shorts. For the past year or so, red has been a staple in my color palette. It gives the perfect edge to any outfit and pairs beautifully with black. The fishnet bralette that lies underneath is such a simple and fun way to add excitement to any crop top. Adding black and silver accessories, such as my purse, belt, and choker, give the outfit a more minimal, chic vibe.
2—Girly grunge. This look is a feminine twist on the long-lived grunge trend. With a pair of Kurt Cobain sunglasses, a black velvet scrunchie, and creepers, this outfit stays true to the early '90s. I decided to continue the '90s theme by wearing a straight neck dress and a dainty choker to add a girly flair.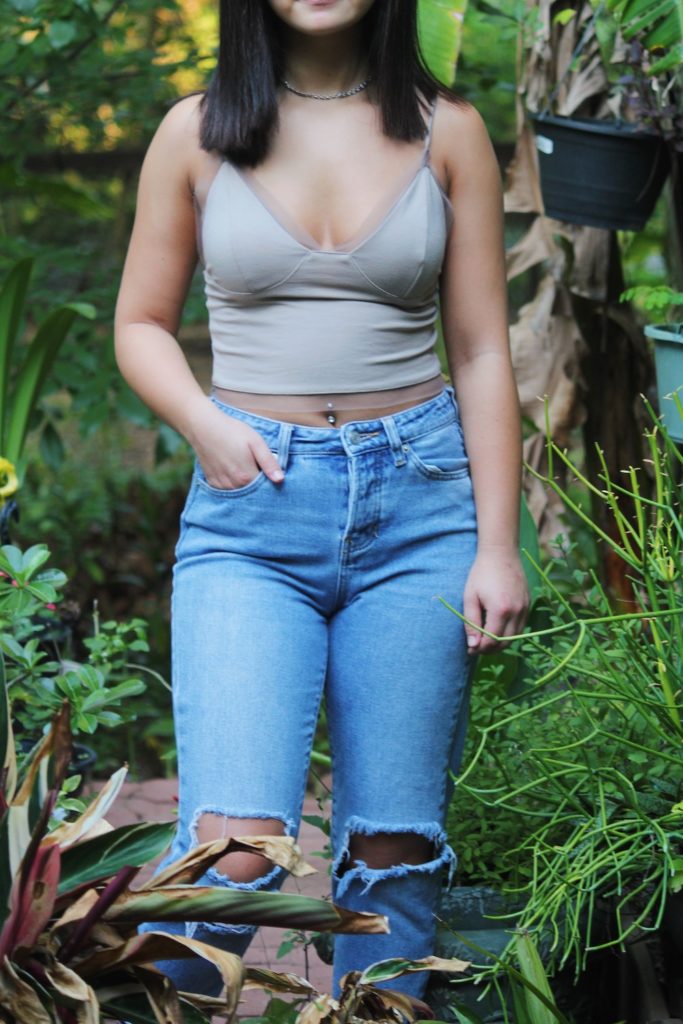 3—Haute mom. Pun-intended, this mesh-lined cami perfectly represents summer street style. I just couldn't resist completing the look with a good old-fashioned pair of mom jeans. The flattering and comfortable mom jeans are the perfect go-to and can make any outfit casual. Because of this, I haven't owned a pair of low rise denim since 2013, and I never plan on going back!
What is your take on mixing different styles? Show us your take on eclectic fashion on social media. Don't forget to tag @Cfashionista!