Major summer trend alert: pink has officially made its comeback, after being in the background for so long. In the early 2000s, the color pink was popular exclusively in some form of a sparkly camisole and has been forever remembered to have only been pulled off "correctly" by the iconic Elle Woods. However, it has made its comeback, and there's officially no wrong way to think pink! From fuchsia to mauve, the choices are endless, and no matter what you chose it will undoubtedly have you turning heads this summer.
Like the weather, my current personal favorite shade of pink is hot, hot, hot; though I am also a huge fan of a dusty pink as well. My fashion tip to conquering the color with confidence is to remember that pink looks great with lots of texture and depth. For this look, I am wearing a sheer, flowy off-the-shoulder top. It is studded with buttons down the middle and Swiss dots on the bodice. The off-the-shoulder sleeves and sheer texture add an extra level of boldness to the outfit, while the dots and buttons are more subtly sweet.
I chose to pair this top with a short denim skirt and chunky white platform wedges. The faded blue in the denim allows the hot pink to really shine. Black jeans also look great with lighter pinks, and white really complements burnt pink. Same goes for the shoes; I like how bright the white looks with the pink, but you can mix and match with tan or even black. With a color so versatile, it almost seems like you can't make a wrong choice with how to wear it.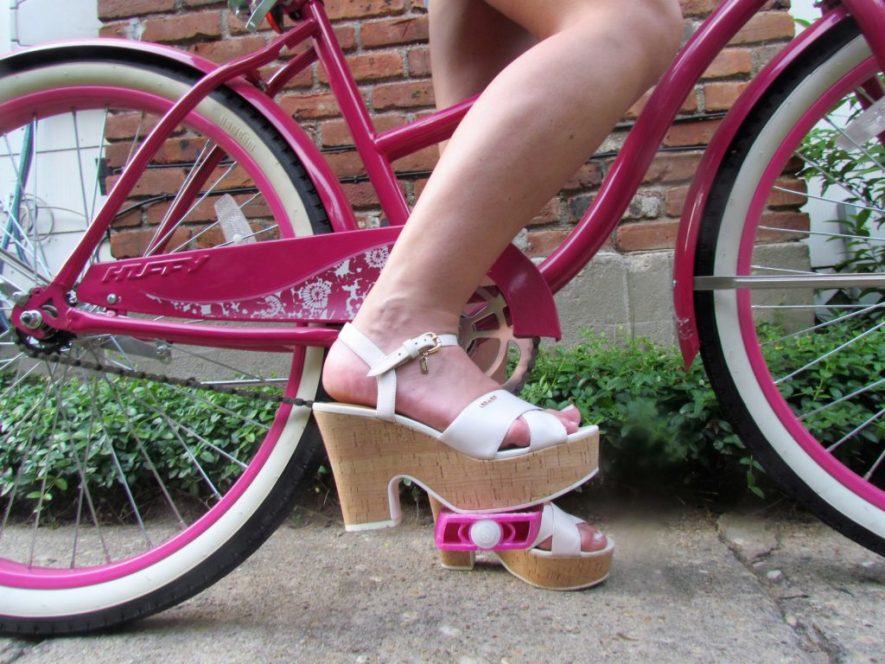 Jewelry is another fun topic when it comes to pink. Because it comes in so many shades, you can wear any of your precious metals. I am a jewelry minimalist; small earrings, rings, and maybe a dainty anklet are the most you will get out of me. So for this look, I chose light gold pieces that kept the focus on my top but still complemented it. You can add a silver or black choker for an edgier vibe or keep things classy with pearls too! Pink goes with any type of personal style. This summer's color is here to stay so let us be pretty, pink, and powerful in every way.
How would you wear this pink trend? Show us on social media! Don't forget to tag @CFashionista