Summer is upon us! It can be felt in the sweet balmy air, seen in the fresh, bright-colored produce, and experienced in the dynamic change in fashion tailored to warm weather fun.  The shifting of hemlines and arrival of pastel colors and open-toe shoes are a few of the seasonal details that immediately come to mind when I reflect on summer fashion. These carefree summer staples sum up the integrity of summer.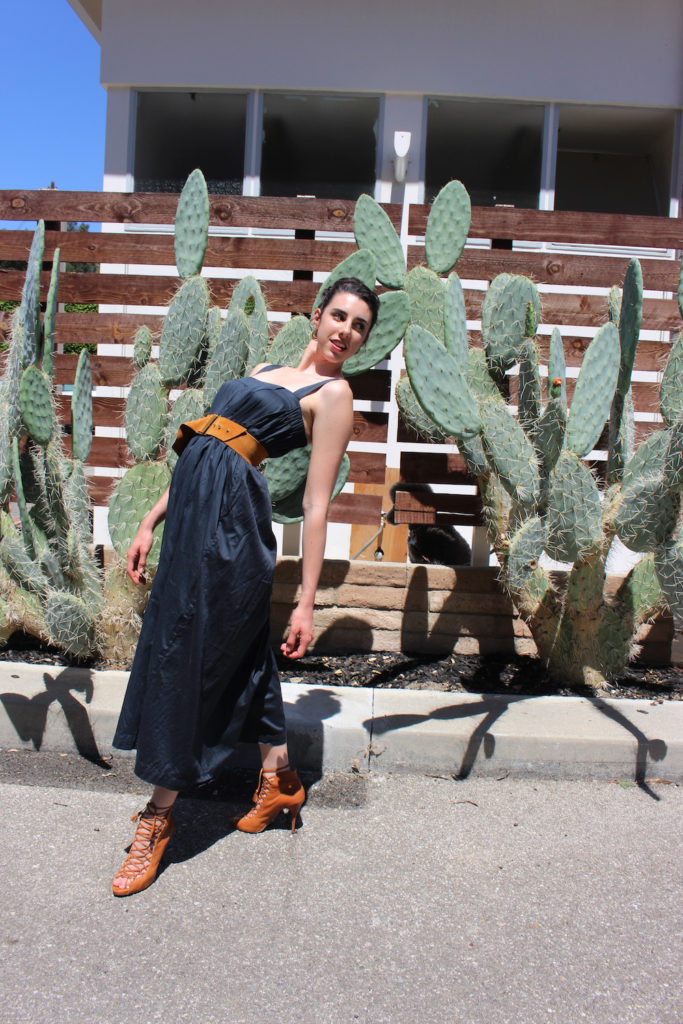 When I began to craft this article, I wanted to focus on the "integrity of summer" and what fashion particulars best illustrate the special quality that is quintessentially summer.  My hometown of Ojai is known for its arts community, Topatopa Mountains, and hot summer weather. Light, breezy garments are a must, and anything with a twist of bohemian fits right in.
This Fashionista is keeping the integrity of summer alive in her breezy, lightweight, wide-leg cotton navy blue jumpsuit. She complemented the look with a wide suede belt with gold fastening details to accentuate her waist. Gold-framed octagon sunglasses and delicate, gold hoop earrings balance the boldness of the belt and contrast nicely with the deep blue of the jumpsuit. She finishes the look with vintage, strappy brown leather heels by Steve Madden. This Fashionista's outfit showcases summer playfulness and versatility.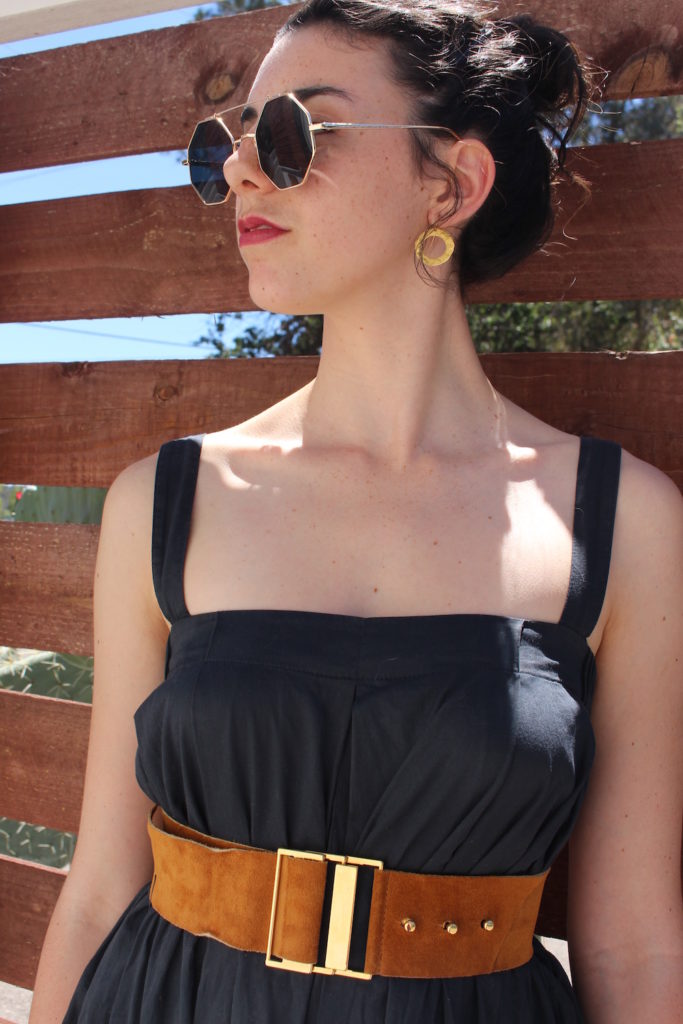 This look moves effortlessly from a day of shopping and gallery gallivanting to an elegant brunch, and then straight to a date night dinner and summer concert. This Fashionista honors her own unique style by playing up the gold detailing while also tapping into trends by wearing the chic strappy brown heels. She shows us how to create a stylish summer look—alluding to trends while staying true to herself.
How do you keep the integrity of summer in your outfits? Let me know in the comments below!