You heard it here first; the preppy aesthetic is here and it's here to stay! Preppy style as we know it today emerged around the 1960s, based on ivy league attendants' sense of style and the typical fashion made popular by members of the American upper class. Some famous fashion icons like Lady Diana, Lilly Pulitzer, and Blair Waldorf aced and embraced this aesthetic by setting matchless inspiration for preppy style.
These looks are timeless, elegant, and exorbitant while being light on pocket. The pieces used in preppy looks are often staple pieces which can always be repeated effortlessly, styled efficiently, and stand the test of time. You probably already own exactly what you need to create a preppy look! I know there's a turtleneck, button down shirt, and plaid bottoms somewhere in your pile of clothes!
Trends like this one come and go but the preppy aesthetic is back in trend this year. As you dive into this trend, here is a roundup of nine preppy outfits you can recreate yourself!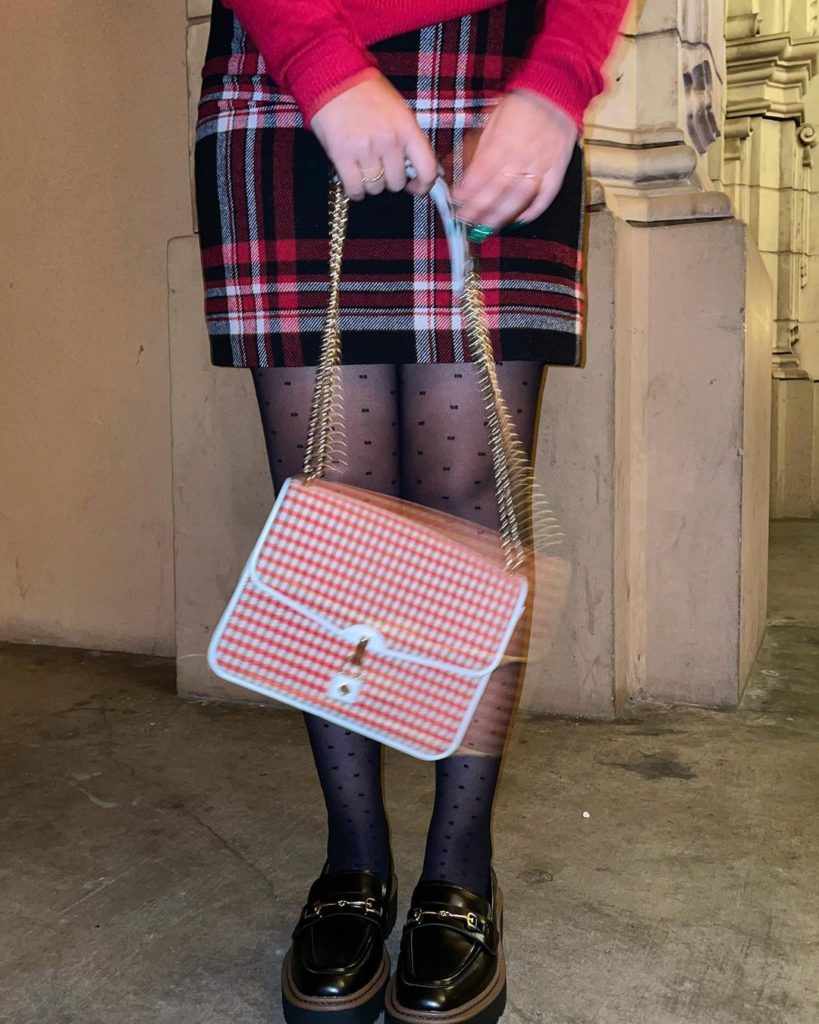 Mix and Match Patterns
Preppy doesn't mean boring! If you master the art of mixing and matching a variety of patterns, you can bring excitement to any look. You can even mix two prints of the same type, as shown above. A plaid skirt like this one ($36) and plaid bag ($18) are a match made in heaven! Some of the other best prints to mix and match include polka dots, florals, and stripes.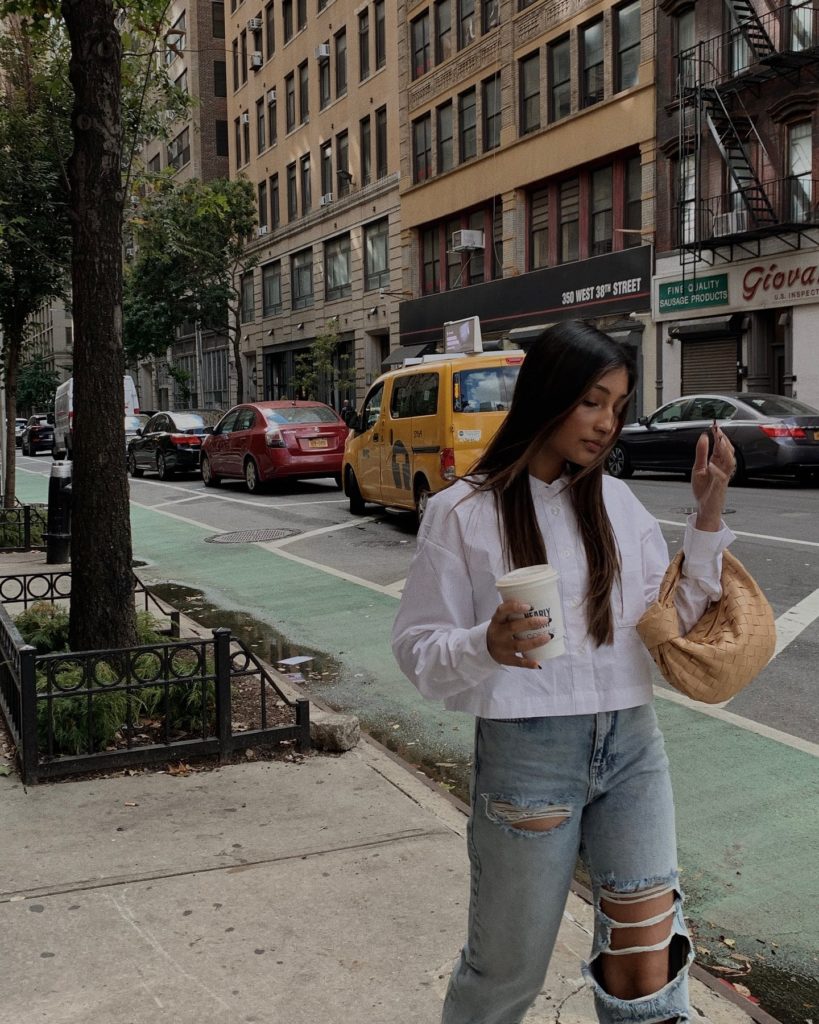 Dress Up Your Favorite Jeans
Who said jeans aren't preppy? You can incorporate denim into your preppy wardrobe by wearing it with a crisp, button down shirt — like this Topshop one with tie sleeves ($37). Ankle boots and a coordinating bag would be the perfect finishing touch to this preppy look.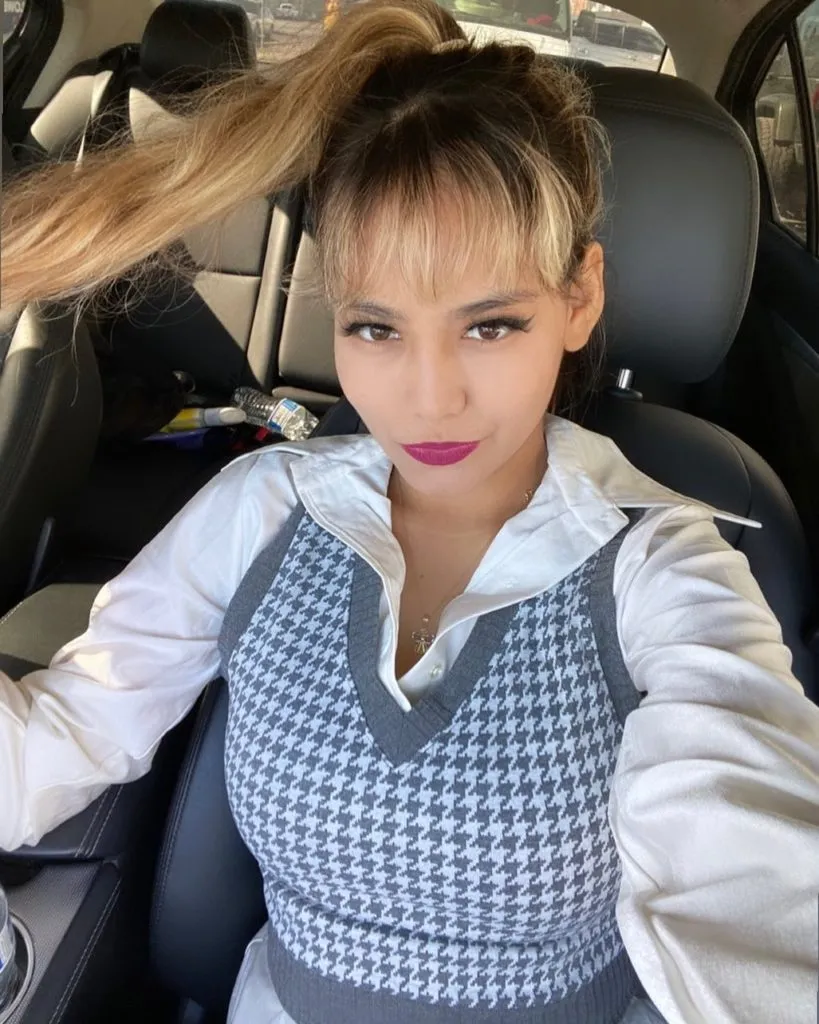 Incorporate An Artsy Vest
Layer on an artsy, printed vest to ace preppy style. For vests, Cider's selection is a go-to, especially this one ($24). Once again, this outfit is complete with a white button up shirt but you could even try pattern mixing here, too! This look is ideal for casual outings and catching up with friends while being in style.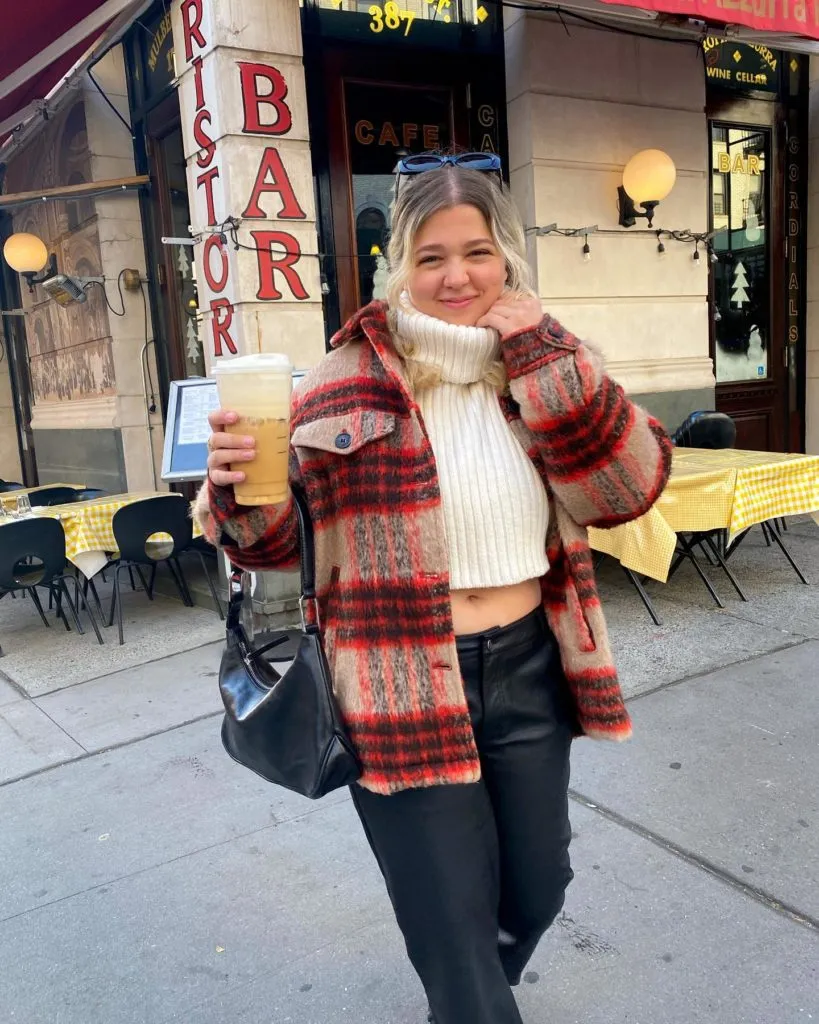 Layer On Plaid Shacket
Say yes to the easiest preppy outfit ever! Layer on a plaid shacket — like this one ($129) — or flannel and pair with black pants and boots. It's that simple! This is a life saving outfit for those days when you have nothing to wear.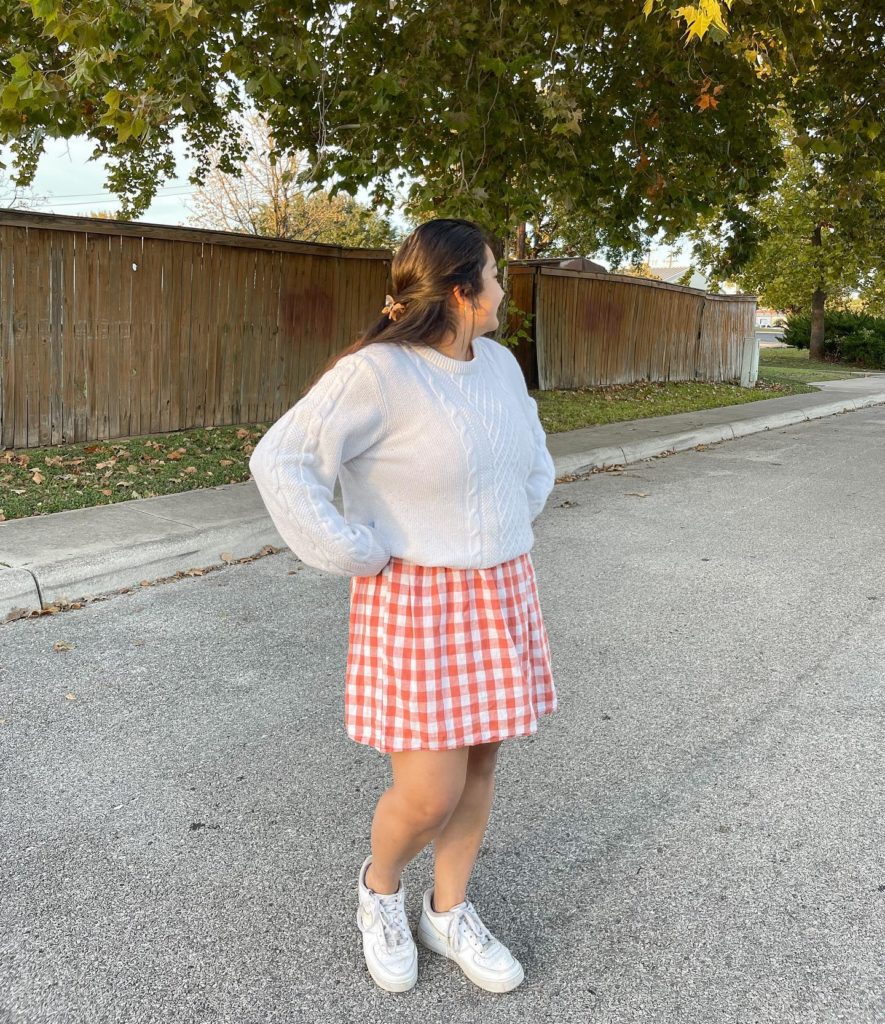 Pair a Chunky Knit With a Plaid Skirt
Sweaters are your best friend this winter. A chunky knit like this Free People sweater ($98) can be dressed up or down in countless ways and is an essential wardrobe piece when putting together preppy outfits. You can't go wrong by pairing your favorite sweater with a plaid mini skirt.
Psst: this look is super cute with turtlenecks, too!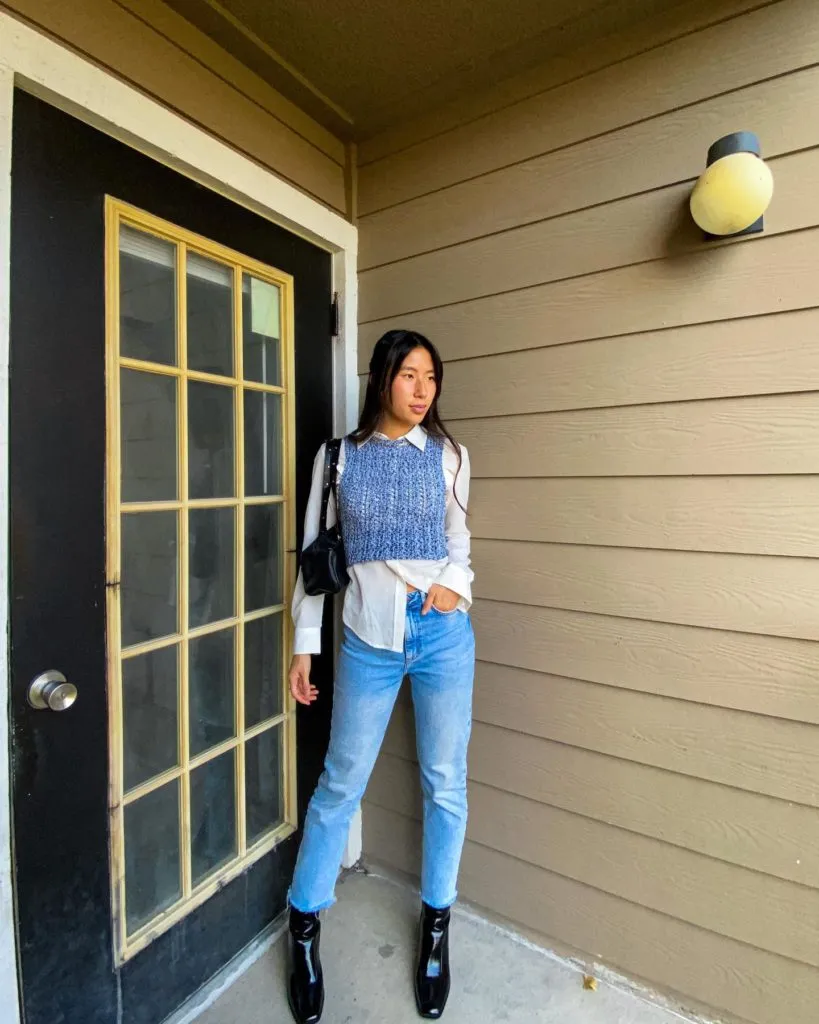 Add a Pop of Color With a Sweater Vest
Dress up an otherwise basic outfit with a chunky knit sweater vest ($43) in a vibrant color of your choice. For footwear, you can wear oxford shoes, loafers, ankle boots, or even pumps.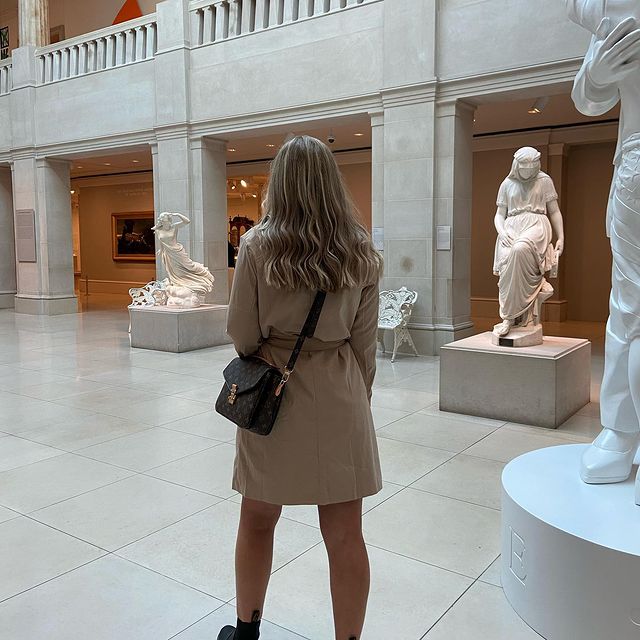 Trench Up
Classic black booties, a chic bag, and a timeless trench coat covering it all — does anything look more elegant than this? There is truly no better outwear selection than a classic trench coat ($84) when in comes to preppy style. Throw it on over any of your outfits and you're basically Jackie O.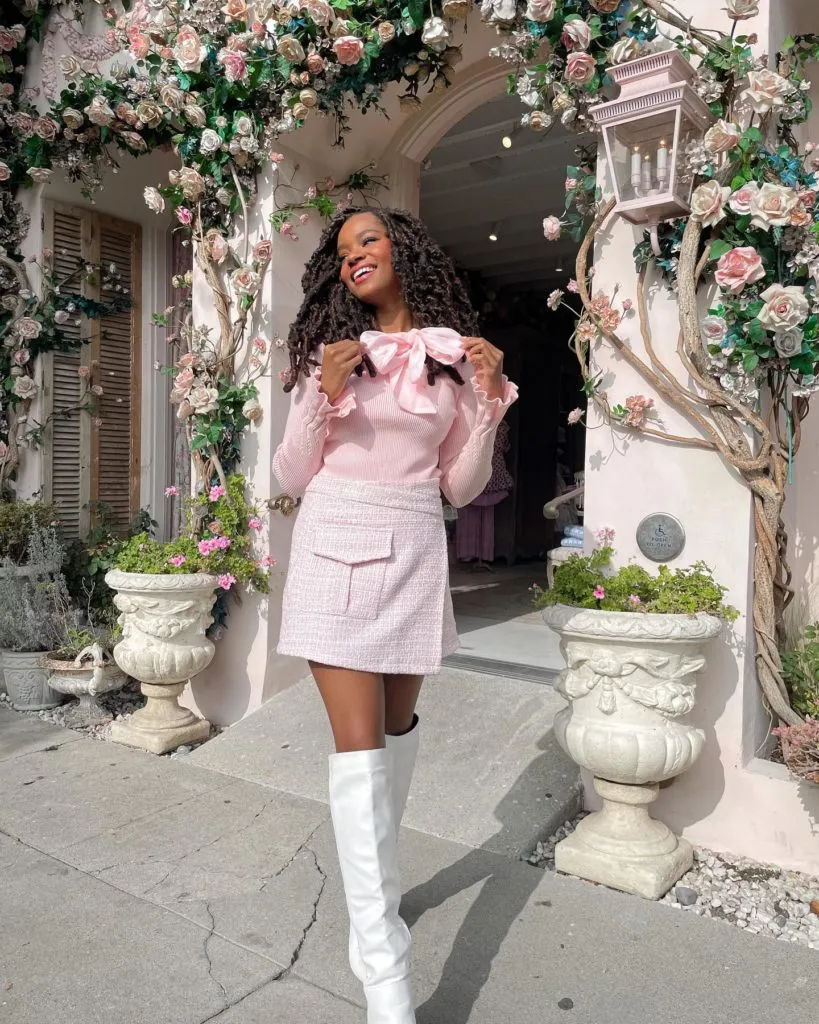 Style Monochromes Forever
Go monochrome with a color-coordinated top ($37) and skirt ($28)! To keep things visually interesting play with the texture of each clothing item. Though the same color, the knit sweater, organza bow, and tweed skirt ensure that the single-hued outfit above is still very fashion-forward. In my opinion, this is most dashing, understated, and timeless preppy style outfit ever!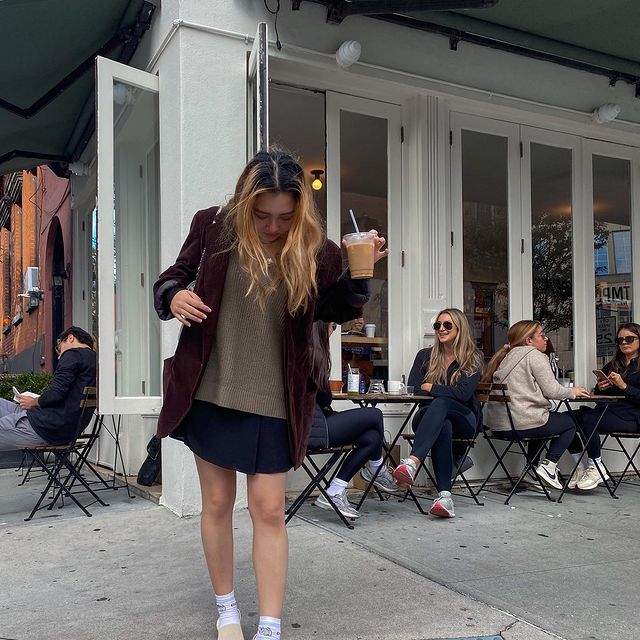 Blazer Like A Boss
I am wrapping up the preppy style roundup with this unfailing look. Add a blazer like this one ($120) to your regular skirt and top for serious style and business. Save this look for big presentations, important zoom meetings, job interviews, and office wear style inspo. You'll thank me later. 
Basically, preppy style is all about plaids and classic prints, skirts, button down shirts, loafers, and a timeless outerwear piece. Which preppy outfit will you be recreating this fall?
Featured photo via @thenikkirossi