When you think of summertime, the first thing that comes to mind is all the fun and colors that come along with our favorite season. Summer is the perfect time to experiment with bright colors and try something different with your beauty routine. Most Fashionistas love to stick with neutrals that they are comfortable with, but this Fashionista decided to step out of the bubble and be different for her summer look.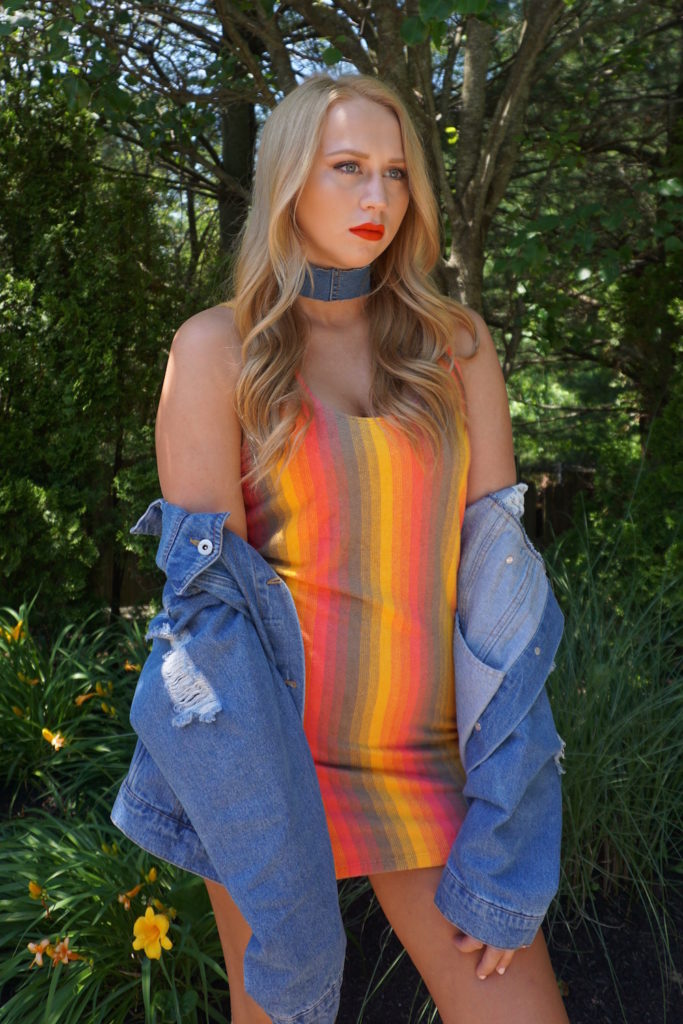 This beautiful Fashionista has a super bronzed glow to her face, which is perfect for that sun-kissed look. Since this is a warm look, the bronzer and eyeshadow are both in the warm-neutral family. To achieve this natural glow, she stuck to a liquid highlighter instead of a powder highlight. A key tip to achieving a natural glow is to mix the liquid highlighter into your foundation or to use it under your foundation. This makes it look like you're literally glowing from within! She kept the eyes simple with just a few brown tones in the crease and outer lid. Keeping the eyes neutral allows for all attention to be on the star of the show, her bright coral-red lip.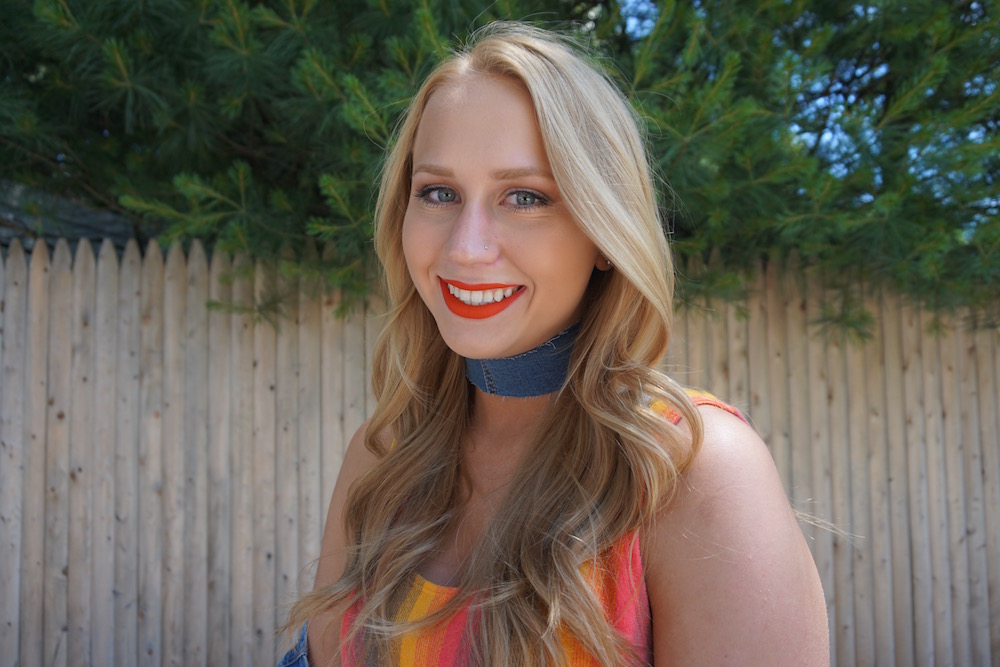 This pop of color on the lip was inspired by her bright, multi-colored dress. The distressed denim jacket with the matching denim choker makes these bright beautiful colors stand out even more. The look in its entirety gives off vintage vibes. This is perfect for your daytime summer glam. Whether you are having yourself a day with the girls or taking a trip to the fair, this look can express your summertime style. Summer is all about fun and adventure, so don't be scared to try something that is out there.
Will you dare to be different this summer? Show us your colorful beauty summer routines and don't forget to tag us at @CFashionista!