Ah, February: the perfect seasonal gap in between winter and spring where we get to dress up in all pink, paint hearts near our eyes, and pray Cupid shoots us with his bow and arrow.
I don't know about you, but the way I see it, Valentine's Day is February and February is Valentine's Day. A whole month of love-themed dates and dress-up. Any themed occasion has my heart — I promise, you won't have to tell me twice to dress up.
While some enjoy leaning into the love-themed holiday like their life depends on it, others may enjoy a more subtle approach to styling for this love-ly holiday. So, whether you want to look like you jumped out of the Valentine's Day card aisle at Hallmark (goals) or a bit more mellow with your V-Day look, I've pulled together outfit inspiration for every kind of Valentine's Day date.
1. Galentine's Day Date
Getting ready for a celebration with your besties this Valentine's Day? Don't skimp out on the obvious: pink, pearls, red, glitter, and hearts. Pair some frilly socks or tights with your beloved Mary Janes, or try a color-blocked look from head to toe.
2. Brunch! Brunch! Brunch!
Call up the people you love and tell them what's true: "Words can't espresso how much I love you". If you're kicking off the celebrations early with a brunch, a pink moto jacket is sure to turn heads and is beautifully complimented by a solid-colored top and bottom combo plus a pair of statement sunnies.
My love languages include quality time and coffee so I'm pretty content with this; if you need me, I'll be here.
3. Dinner + Drinks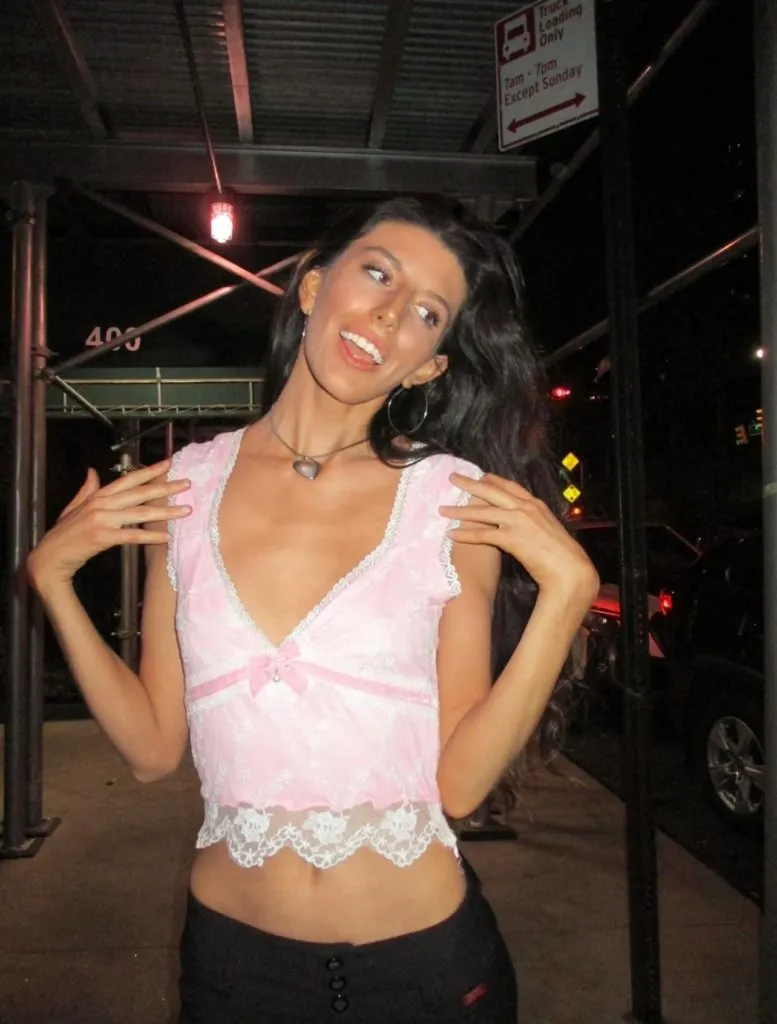 Lace lovers, now is your time to shine. Pair a pretty lace tank with some always classy low-rise trousers. Accessorize away with a chunky heart-shaped necklace and some matching hoops and grab that leather jacket (I know you have one) if it's looking chilly. And most importantly, cheers!
4. Valentine's Day Ball
Ring, ring, ring! Calling all fashionistas. You've all been invited to a Valentine's Day ball!
Dress to impress, call up your sisters (the true friends who remind you of Drizella and Anastasia, except they're fun and kind), and take on your local dance floor! Attire: ball gowns or flowy skirts partnered with ribbon, ribbon, and more ribbon (baby pink, naturally) and a matching floral necktie. You're just a pair of glass slippers away from your fairytale Valentine's Day ball!
Feature photo by @katiiekleiin