Fashion, like any art form, has influences and a history. Every silhouette, style, even trend has a story that is often unknown or overlooked as it becomes more and more mainstream.
In fact, many of fashion's biggest trends have been influenced by African American history and culture. In honor of Black History Month, we wanted to draw attention and celebrate the profound influence of African American's on fashion.
Here are just some of the influences that African American history, culture, and individuals have had on major fashion trends and movements.
Glasses as a Statement
The iconic Cazal glasses helped to set the tone that while glasses are functional accessories they can still be fashionable. Cazals became a statement when Run DMC's Darryl McDaniels wore them and from that point on these glasses would become an iconic in the '80s. Now, we see fashion lovers making glasses a part of their outfits even if they don't need glasses. (Photo via @zuriloves)
Before There Was Athleisure, There was Street Style
In the black community, you were somebody if you had the latest pair of sneakers because the way you dressed established your status, no matter what your circumstance was a home. The trend of sneakers creating the outfit started in black culture and now we see people styling sneakers with every outfit (hello athleisure), whether it is a full suit, casual outfit, or even a dress. (Photo via @lynetteflores_)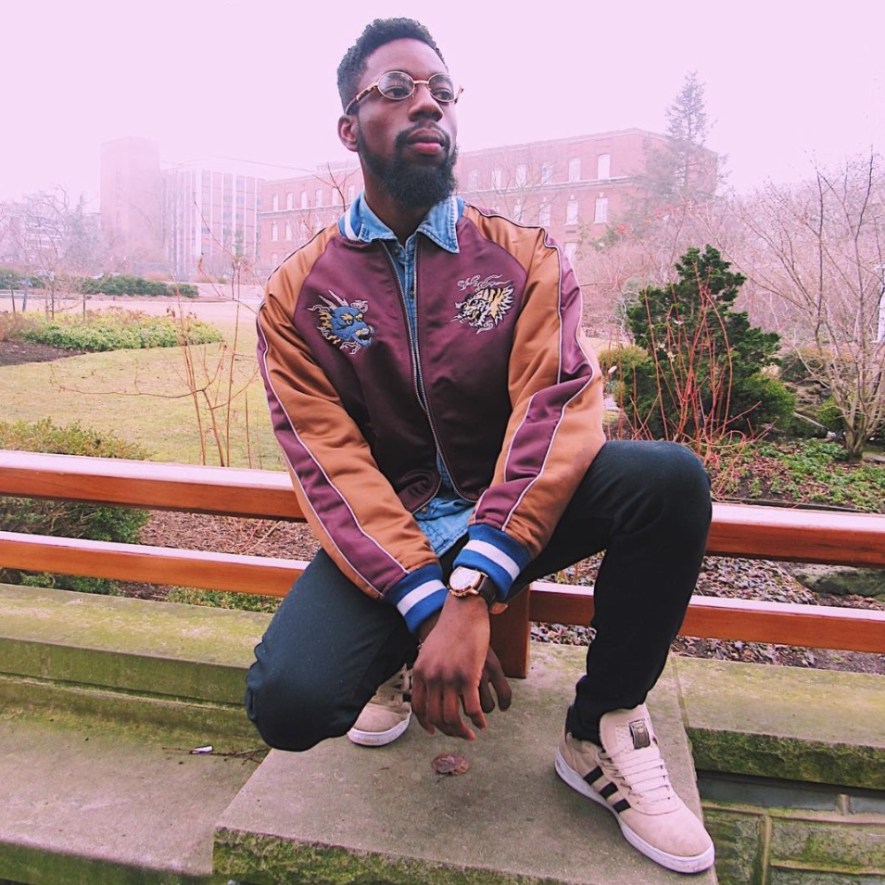 A Twist On Denim
In the late '80s and early '90s, denim had character. People loved to customize their denim with bleach, spray paint, and distressing. Acid-wash denim has strong ties to black culture and the love of customization. We are starting to see more denim pieces, like Gucci's latest line, with embroidery and tons of color. (Photo via @itsbigot)
Music Plus Fashion Equals A Fusion of Influence
Music is a HUGE influence on fashion! This is a fact that cannot be denied. When hip-hop first surfaced in the music industry, artists brought the fashion they learned from the streets to a larger platform. This is where hip-hop would start to influence the fashion industry as a whole. For example, Dapper Dan also known as "The Hip-Hop Tailor of Harlem." Dapper Dan took designer brands and crafted them into brand new garments worn by the biggest hip-hop artists at the time. In the early '90s Dapper Dan closed the doors to his shop after being sued for using trademarked clothing. Years later the same brands began to make clothing influenced by Dapper Dan's iconic style. (Photo via @dai.21)
Customization Was Everything 
Was it really yours if you didn't make it your own? A lot of fashion trends we see in hip-hop started in the streets and hip-hop made it mainstream. The customization of of clothing started in gangs according to Pop Master Fabel in the documentary, Fresh Dressed. Now we see the trend continuing with customizing of denim jackets using pins and patches. (photo via @dai.21)
How have you seen Black History influence your own style? Let us know in the comments below!