One of the coolest, and arguably the hardest, parts of living at the beach is getting swimsuits. I have a hard time finding swimsuits that I like, that are modest, and that fit me well. One-piece swimsuits are so easy to wear and insanely comfortable, which makes them more enjoyable to wear to the beach. This summer I found a couple of different brands that I love and I have even found a whole new love for one-pieces! 
A swimsuit brand that I have become obsessed with is Kortni Jeane. With Kortni Jeane, you mix and match tops and bottoms to create your own one piece. They have all sorts of different patterns, prints, and styles to choose from. Every eight weeks or so she comes out with different lines and discontinues the old line, which makes it fun seeing all the different styles. Chances are, you probably won't ever accidentally match anyone at the pool! You can shop pieces like this through her Instagram @kortnijeane.
It's becoming easier to find swim suits like these at retailers and not just online. Forever 21, PacSun, Dillard's, and local boutiques are starting to carry this trend. Another awesome place to find good one pieces is Target. Target has a variety of different kinds, colors, fits, and prints. You can never go wrong with shopping there, and especially in their swimwear line. Amazon and even Walmart are good places to shop for cute and trendy one pieces as well. You can't beat the prices at these three retailers either!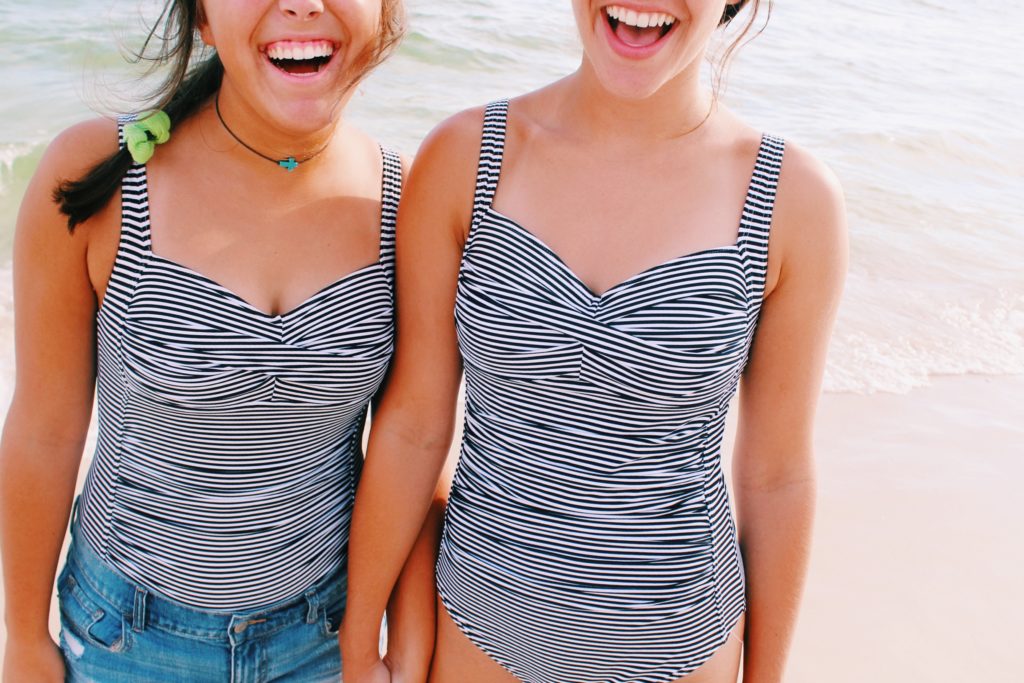 One-piece swimwear is coming back in style and I love the vintage style that they are bringing. There are so many different types of swimsuits: the off-the-shoulder, high rise, the cut outs, and mesh. I love all the different styles and things you can do with a one-piece!
One-piece swimsuits are coming back in style, and I could not be more excited! Show us how you style your one piece on Instagram and tag us @cfashionista!