In Miami, it's swimwear season all year long. So it only makes sense that the world's hottest fashion week would take place in the magical city I call home. Miami Swim Week is finally back after a year-long hiatus due to the lockdown, and the weekend's festivities were better than ever as designers sought to prove themselves with their new post-pandemic collections.
As a born and raised Miami girl myself, I like to keep track of swimwear trends as they evolve all year. But, seeing them come to a head on the runway is always so exciting! I was fortunate enough to attend a few shows during Swim Week and sit down with the designers to talk about some of the biggest trends this summer. Whether you're staying close to home, or have plans for a tropical vacay, these swimwear trends are the ones you need to watch!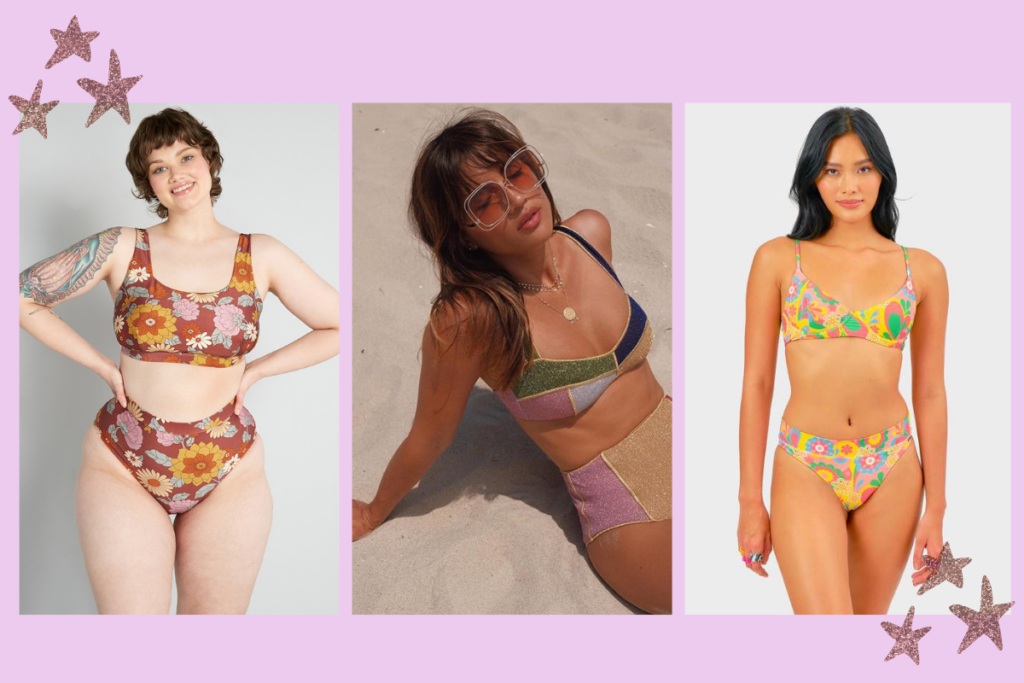 70s Inspired Prints and Silhouettes: As seen on the Nia Lynn Swim runway
Retro styles have been super popular this year, and this trend has finally made its way to swimwear. From high-waisted bottoms and square necklines to floral prints and muted groovy color combos, these suits are sure to boost your mood and make you feel distinct.
Retro styles were on several of the runways at Swim Week. But Nicole Williams English, who just relaunched her brand Nia Lynn Swim, took her '70s inspired collection to the next level with a themed fashion show.
"I wanted to incorporate the retro vibe my collection brings into the show, and make sure that the audience felt that too," she said. "I wanted the show to feel like you're being taken back."
Williams English said this modern-meets-notalgia trend is her favorite this year.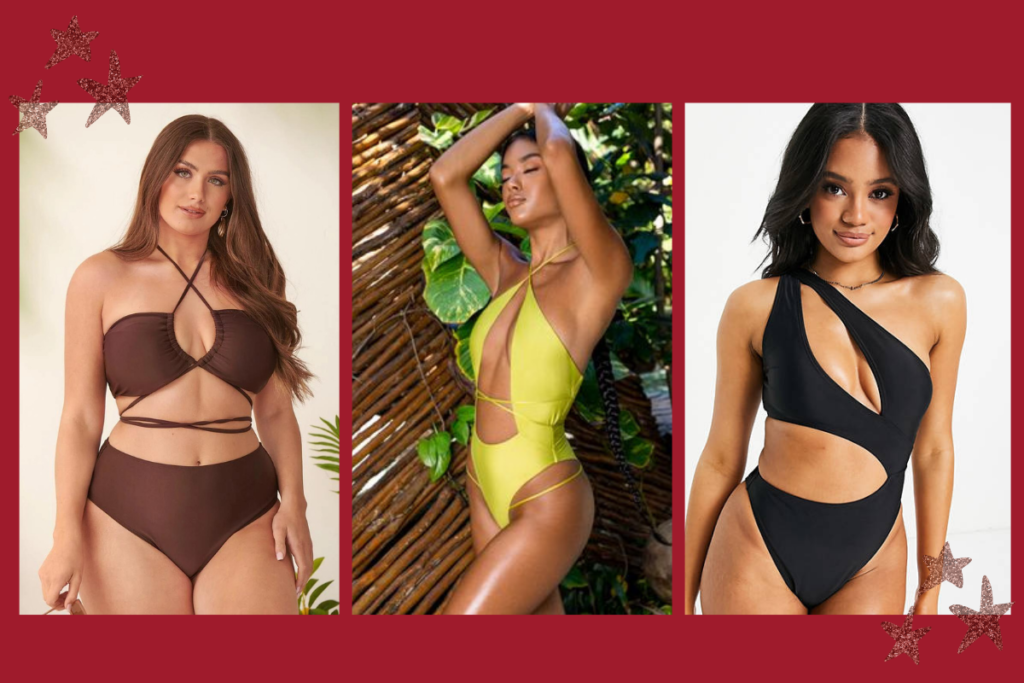 Multi-way Straps and Cut-outs: As seen on the Oh Polly runway
I think simple styles are going out the door this season, and the Managing Director of Oh Polly, Micheal Branney, said he agrees with me.
"We are known throughout the world for our very sexy revealing swimwear, the sort of more novel fabrics that we use, and the embellishments that give a slightly more luxurious feel than perhaps your typical fast-fashion brand," Branney said.
I loved all of the intricate strappy details and cut-outs that were central to Oh Polly's new swimwear collection. Those elements made the pieces feel so sultry and luxe, which is signature to the e-commerce fashion brand's bold aesthetic. The straps also provide endless options of how to wear the swimsuit. Three bikinis in one? Yes, please!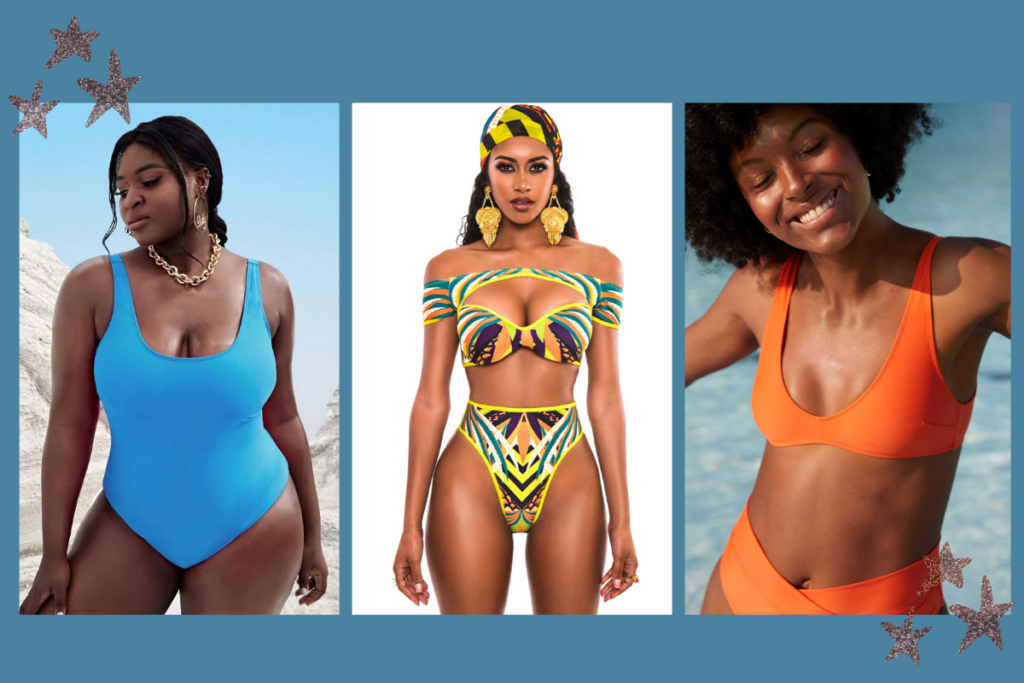 Bright Colors: As seen on the BFYNE Swimwear runway
Bright colors are another major swimwear trend this season. Almost all of the runways featured suits in striking oranges, greens, blues, and pinks.
BFYNE Swimwear, owned by Nigerian-born designer Buki Ade, presented a collection full of bright colors and African-inspired prints.
"I'm always paying homage to Africa," Ade said. "It's the colors and the agricultural silhouette. I was inspired by the sunrise, animals, and trees."
Experiment with eye-catching colors this season for a look that'll make you stand out.
"My new collection is for the confident woman," Ade continued. "The woman that wants to make an entrance without uttering a word."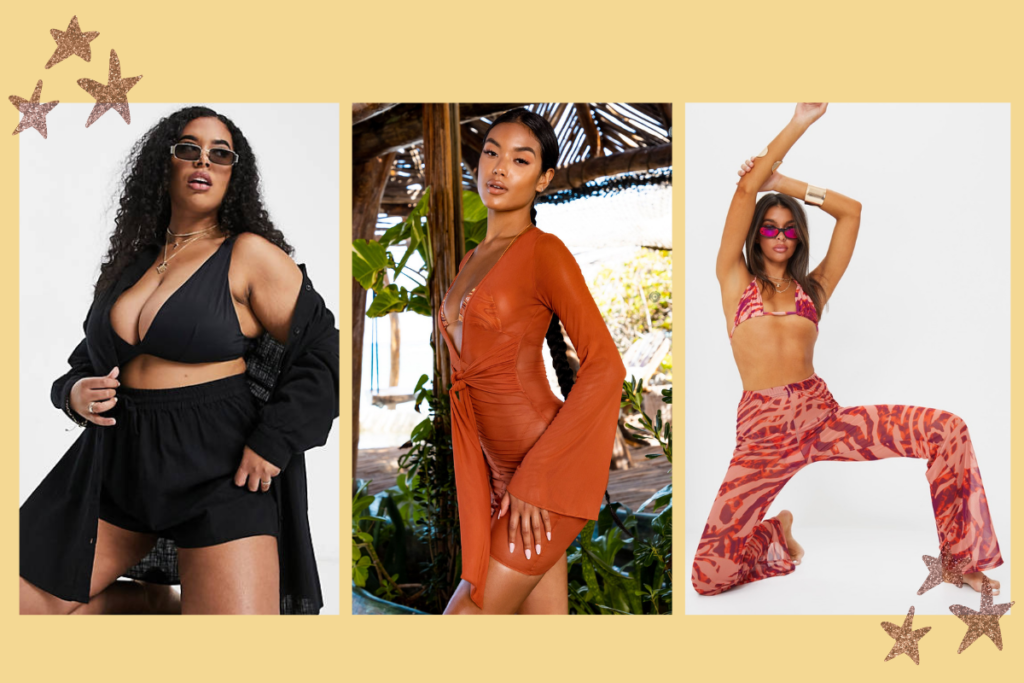 Matching Cover Ups and Accessories: As seen on all of the runways
I'd say the biggest trend this season is to have matching accessories and cover-ups for all of your swim looks! I saw this on almost all of the runways, and I love the idea of having a full outfit that could go from the beach or pool right to lunch.
"I really wanted to make this collection for Nia Lynn more of a styled beach look," Williams English said. "So you'll see a printed suit, with a pair of printed pants, and maybe even the same printed hat. It's very trendy right now."
"We've got some cover-ups that are sheer and semi-sheer," Branney said. "So flared trousers, a sort of mesh dress with flared sleeves, that sort of thing is what you'll see."
With all of these fun trends to choose from, I'm sure you're super inspired right now! Don't be afraid to step out of your comfort zone and try out these styles for your next day in the sun. From Miami, with love.
Featured photo is an original image by Selena Stanley