How many times has this happened to you? You're getting ready for a night out and nearly finished with your makeup when you attempt winged eyeliner. You finish one eye and are so impressed with yourself that you consider a career as a makeup artist. When you start on the other eye, those dreams fly right out the window when you notice your eyeliner is three times as thick and you've somehow gotten residue near your eyebrow.
If the answer is a lot, we're with you. But, the great thing about party makeup is the fun of it. A night out is the perfect time to experiment with different beauty looks and try styles that you might not otherwise.
On our recent Beauty Road Trip, we asked Sephora Collection's National Makeup Artist, Helen Phillips, her tips for creating the perfect nighttime look. Keep reading for a versatile party look that anyone can master.
Before getting started, remove any leftover makeup from the day. You'll want to start with a clean slate so that your makeup doesn't crease or cake. Sephora Collection's Coconut Wipes soothe the skin so that it'll still feel hydrated all night long.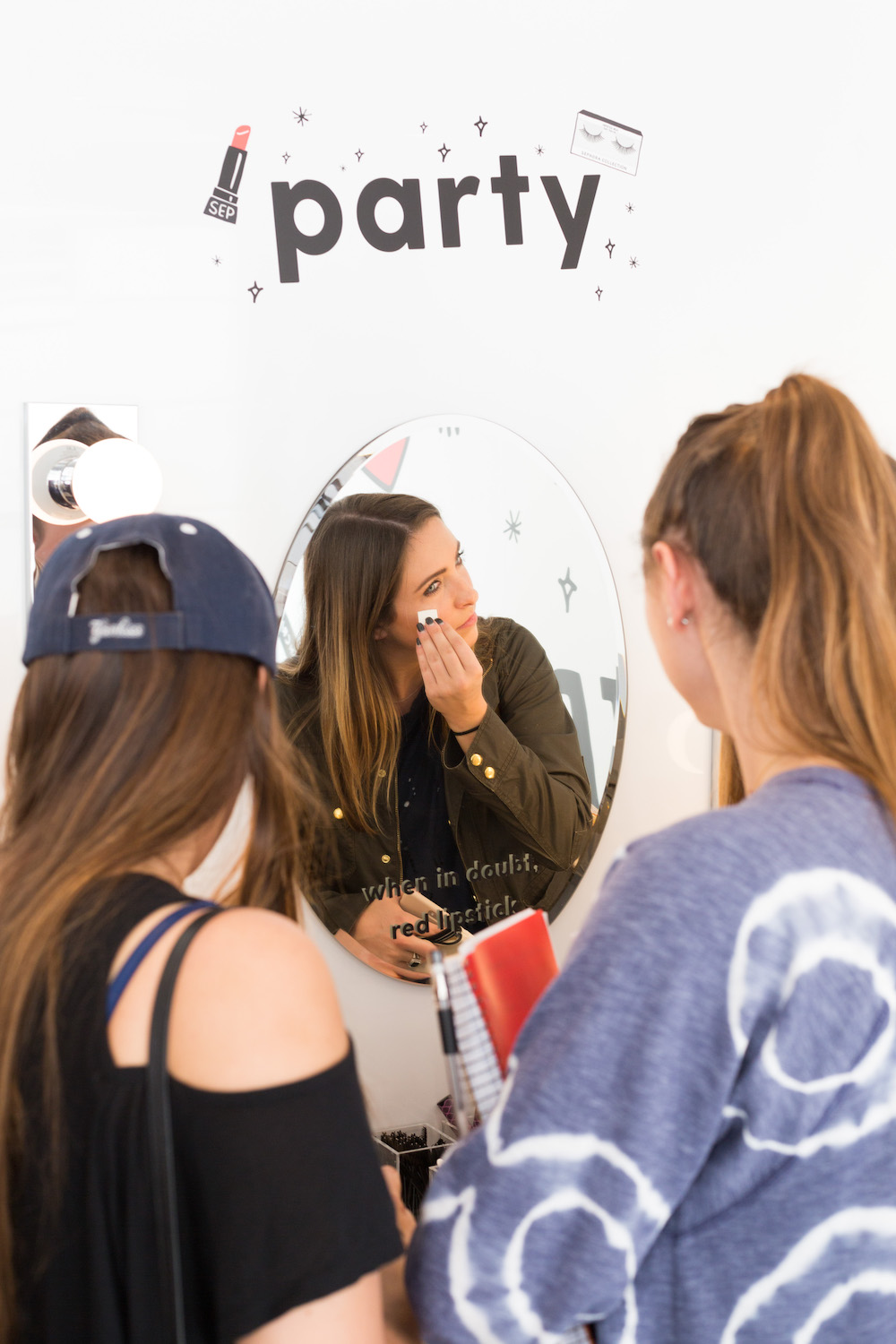 Create an even base with the Make No Mistake Foundation & Concealer Stick. This stick provides a matte finish to control shine while you dance the night away.
Build a soft glow with a purple highlighter. (Helen is currently using Sephora Collection's Golden Hour Luminizing Powder in Twilight). While purple might be a color you typically stray away from putting on your face, just trust us. Use a brush to dust on your cheekbones for a more subtle look or use a damp beauty sponge to amp up your glow.
Swipe on a long-lasting lipstick. A darker lip shade is the easiest way to make your look feel bolder. Sephora Collection's Cream Lip Stain is perfect for an evening look because it truly does not come off. And while most long-lasting shades tend to dry out our lips, this one feels great all night long. Shade 23, Copper Blush is a CF favorite.
For the finishing touch, apply one coat of mascara. This will add natural volume to your lashes and brighten up your eyes.
Keep scrolling to shop all of the products you need to create this look:
Have a favorite beauty tip? Share it in the comments below!
Created with Sephora Collection