Interior decorating is one of my favorite hobbies. Scrolling through home décor Pinterest boards and walking through the aisles of Home Goods are typical ways I spend my free time. I am beyond excited when I have the opportunity to decorate my college dorm or just redesign my bedroom.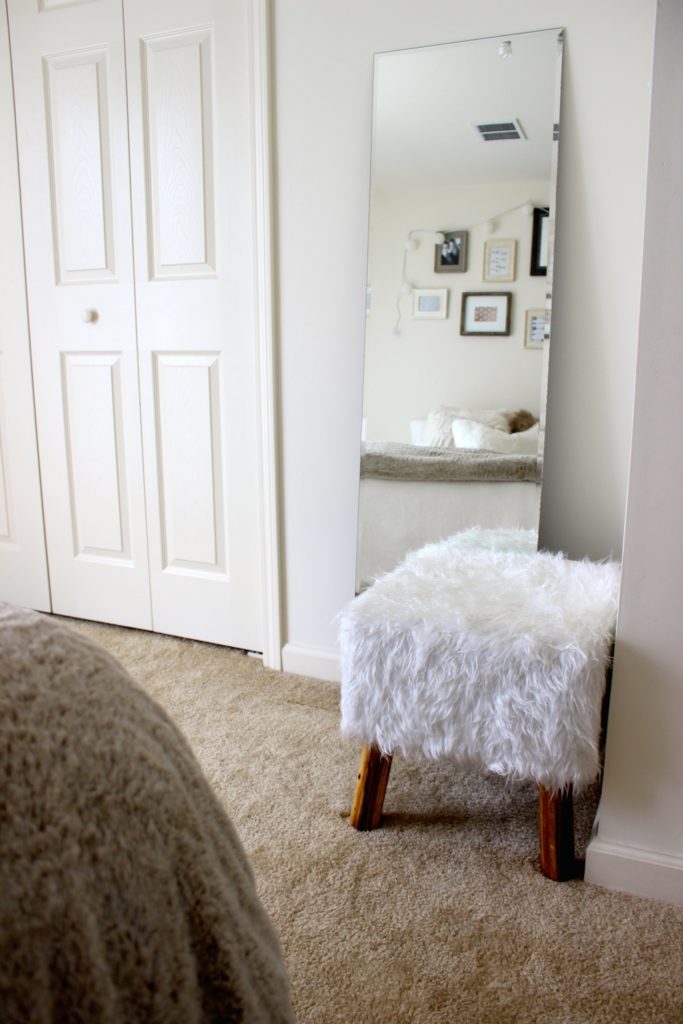 When decorating a room, I think it's important to make sure you are designing it according to your likes and personality. Your room is your own personal living space and it needs to reflect who you are.
This year, my family rebuilt our summer home, which means I finally have a new room to decorate! I couldn't be happier to shop in my favorite home stores and design my room according to my style.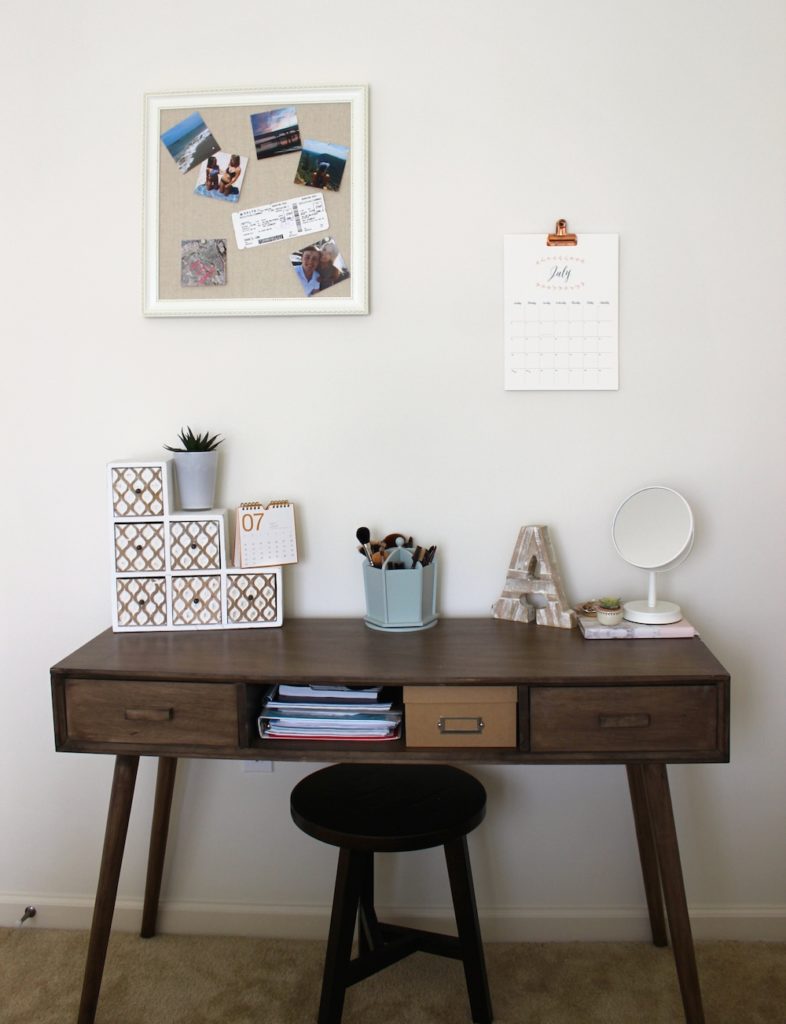 How I Decided to Decorate
Although my room is down on the Jersey Shore, I wanted it to be a bit rustic, with a touch of modern. I started out with a classic white blanket as my bedspread since there is no need to have a thick duvet for warm summer nights. I topped the bed with neutral colored fluffy pillows and a blanket from Home Goods. For wall décor, I followed the new trend of a photo gallery above my bed. To the left of my bed when you walk in, I placed a small desk from Home Goods. This doubles as my vanity where I store both makeup and desk supplies. I paired the desk with a small stool from Target and added desk accents from Home Goods and Urban Outfitters.
Above my desk, I added a helpful calendar and bulletin board. I purchased white curtains from Pottery Barn for my sliding doors, then added a fur stool and full-length mirror next to my closet. Lastly, I purchased a rolling cart from Home Goods to display all of my jewelry. My inspiration for decorating came from wanting a neutral and minimalistic feel in the space.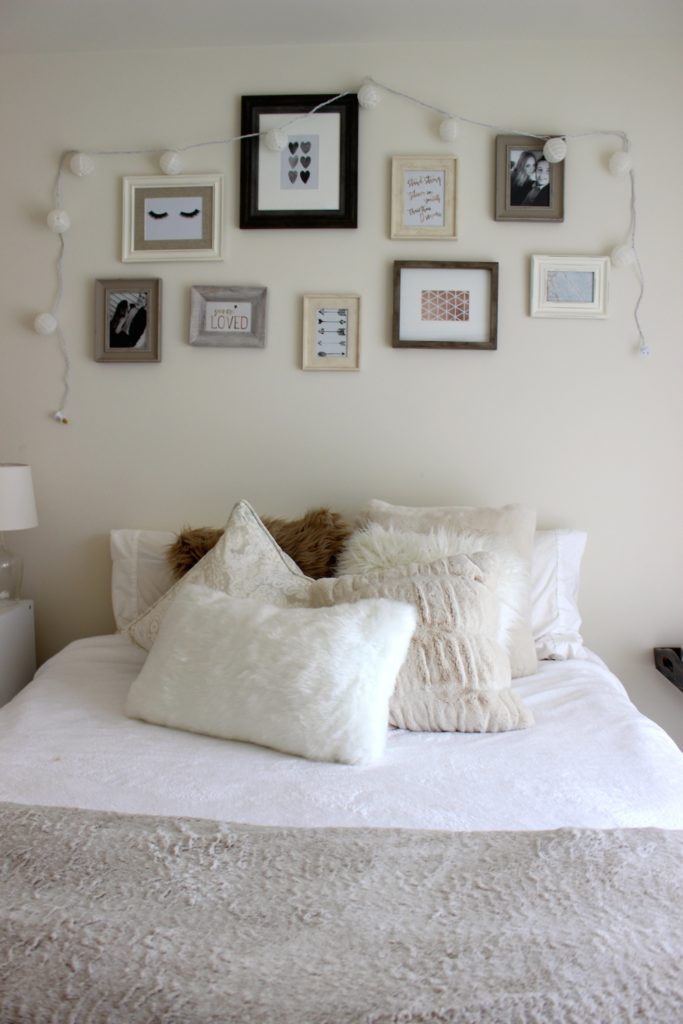 As you can tell from the pictures, a simplistic feel is portrayed, but I am still not nearly done decorating. It's only been a month, and I feel I acquired a lot of basic pieces. I plan on adding more wall décor and a wooden or iron headboard. Overall, I cannot wait to pull the room together with some little pieces that will bring the space to life.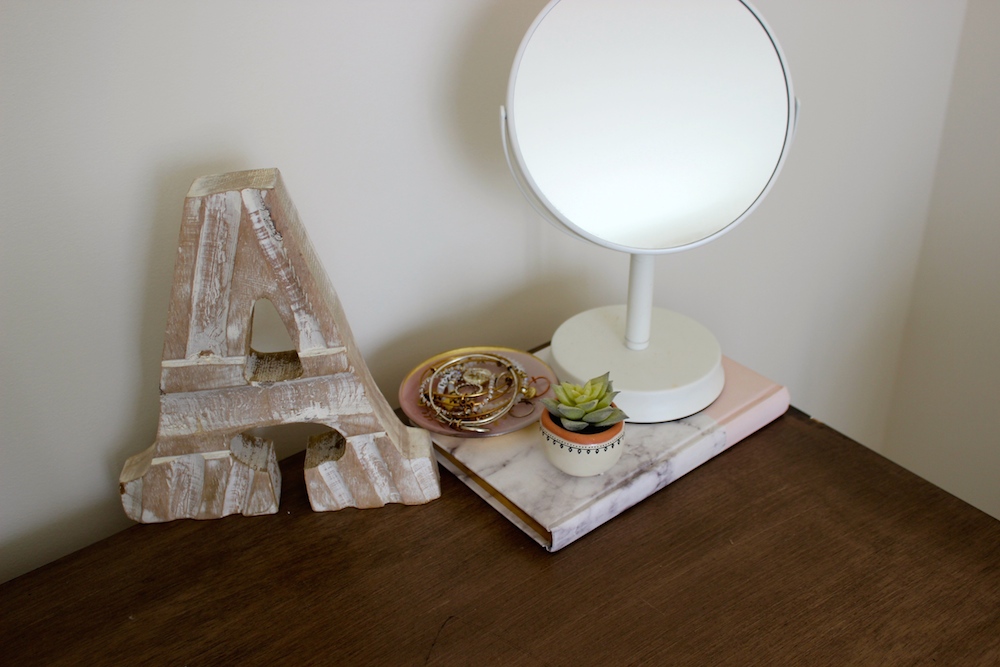 Is interior decorating one of your favorite hobbies? If so, leave some tips in the comments below on how I should finish decorating my space!