Many people think that summer is the best season to achieve healthy, radiant skin. When I think of summer skin, I think of a natural, "no makeup" look, radiant sun-kissed skin, wild freckles, and a bronze glow. However, as someone who suffers from oily skin and occasional breakouts, summertime is my skin's worst nightmare.
I realized that if I wanted to achieve a natural glow, I should try using all-natural skincare products. I started looking at ingredients: Parabens, synthetic colors, fragrances, formaldehydes, and the list goes on. I realized that if the sun was capable of breaking out my sensitive skin, these unnatural, toxic ingredients had to be worse.
After many trials and tribulations, I finally found a skincare routine that made my skin feel hydrated, but not oily, and free of rashes and breakouts. The best part? All of the products are made with organic ingredients that are good for my skin and body—outside and in.
STEP 1—CLEANSER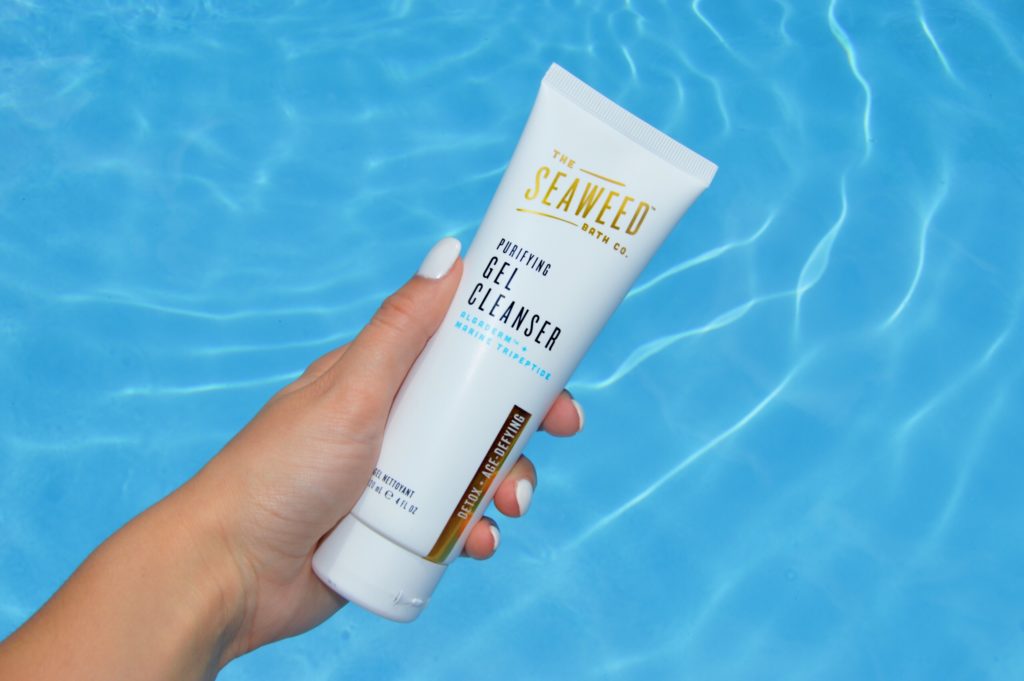 First, I use The Seaweed Bath Company's Gel Cleanser. This cleanser is a gentle, soft foam that lifts all makeup, dirt, and oil from the skin. The main ingredient, Bladder Wrack seaweed, has detoxifying and healing properties that heal imperfections and rejuvenate the skin. I absolutely love The Seaweed Bath Company because all of its products contain real seaweed from the coast of Maine. These ingredients give the same effect as a refreshing dip in the Atlantic.
STEP 2—SERUM OR MOISTURIZER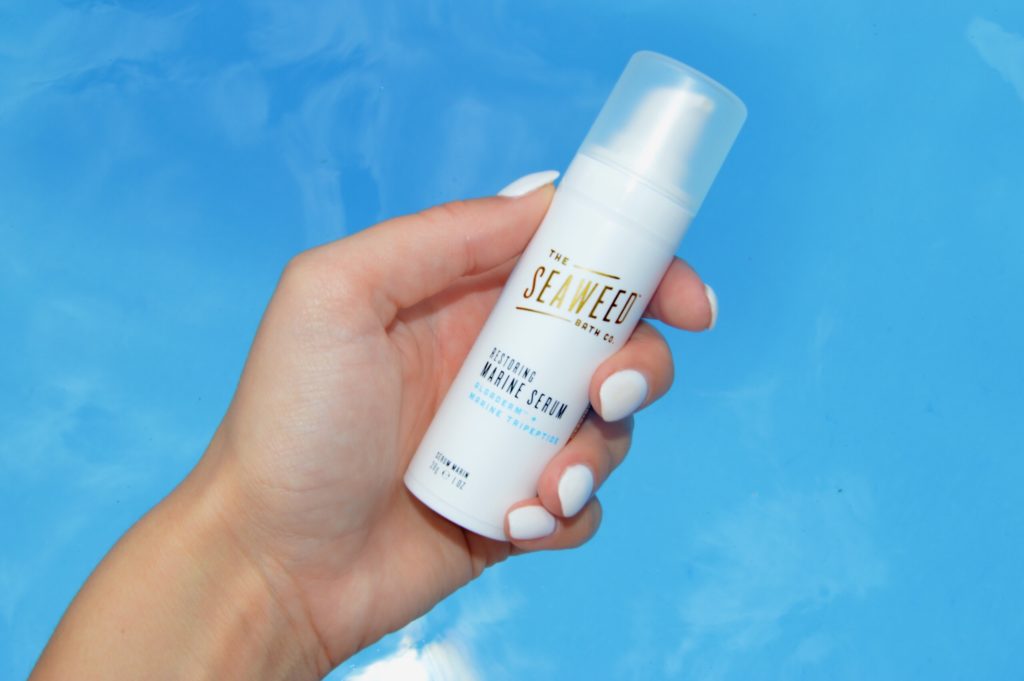 Next, I apply The Seaweed Bath Company's Marine Serum. It's much lighter than a moisturizer, removes excess oil, gives a matte finish, and has a subtle sparkle for a fresh glow. I've also noticed that my dark spots and acne scars have faded after only a few months of using this product. If you'd rather use a moisturizer, I like the Mario Badescu Control Moisturizer for Oily Skin.
STEP 3—EYES AND BODY 
It's never too early to begin anti-aging. The Seaweed Bath Co.'s eye cream isn't thick or greasy. I find that it reduces puffiness from allergies, too. I also rub the Detox Cellulite Cream on my legs after shaving. Even Kim Kardashian recently promoted this magical cream on her Snapchat story.
STEP 4—SUNSCREEN
I used to skip applying sunscreen on my face in hopes that I would get a better tan, but I quickly learned that was the worst thing to do for your skin. The hot sun is the main reason my skin flares up in the summertime, especially after a day at the beach. Now, I always use Seaweed Bath Co.'s SPF 15 on my face before hitting the beach. No more fear of shine or clogged pores!
It doesn't stop at skincare. Checkout Seaweed Bath Co.'s haircare, lotions, and body washes, too!
Have you tried The Seaweed Bath Company? Share your experience on social media and tag @CFashionista!