With summer winding down, there comes the exciting time of picking our back-to-school wardrobe! In addition to some new clothes, I like to pick out a pair of shoes that will be my back-to-school staple. More often than not it is a boot, but this year I have been drawn to a different style of shoe: the flat mule.
From high-end designers to more budget-friendly brands, mules are everywhere. Moreover, they come in all sorts of styles, prints, and colors. Additionally, they are available at a variety of prices, so it is easy to find the perfect pair. When I saw these Sam Edelman Studded Mules, it was love at first sight; I knew they were going to be my fall staple. I went for this black pair with a subtle stud detail for multiple reasons.
1—They can go with pretty much everything. The flat mule is an incredibly versatile style of shoe. You can wear it casually to class with a pair of boyfriend jeans and a graphic T-shirt, or maybe on a date with a midi skirt and an off-the-shoulder top. You can even wear them in a professional setting with a slim-leg trouser and a blazer!
2—I love a black shoe with a pointed tip. While my pair is understated, another more detailed style of mules I love look like loafers but in mule form, like this pair. Moreover, the loafer detailing, which often includes tassels, can add more flair to the outfit and make more of a statement. Therefore, mules are a wonderful addition to a fashionable return to your campus.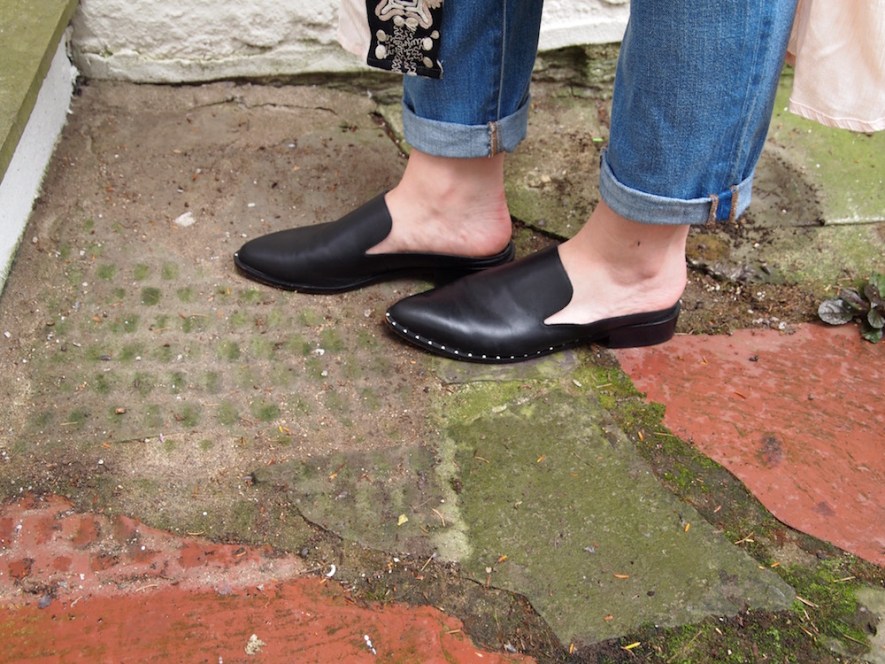 What are some your must-haves for back to school? Let me know in the comments below!