Out of all the fun things I've had the opportunity of doing so far this summer, attending a beauty event at The CF Clubhouse has certainly been one of my favorites. We had the pleasure of having a live makeup lesson by none other than Sephora Collection's national makeup artist, Helen Phillips. Additionally, we were lucky enough to each receive a super cute gift bag filled with, you guessed it, Sephora Collection products!
Although I'll admit I'm no Jaclyn Hill, I occasionally enjoy glamming up and treating myself to some makeup. And even when I have products from different beauty brands, after this event Sephora Collection is certainly the big winner, and here are a few reasons why.
1—The perfect moisturizer. When it comes to moisturizing, I have to be very selective on what products to use because I have very sensitive skin. Sephora Collection made my search a lot easier with their Instant Moisture+ Cream. It not only helps hydrate my skin but contrary to other moisturizers I've tried before, I don't have to deal with that heavy feeling on me. I definitely recommend it.
2—Lip colors. If there is something I enjoy is trying new colors for my lips. So far I've either been a lipstick or a lip gloss kind of girl. However, Sephora Collection's Cream Lip Stain Liquid Lipstick has become my new favorite. Not only do they come in an array of beautiful colors, but they also last for hours, which are the two things I look for when it comes to coloring my lips. My ultimate favorite? Vintage Rosewood.
3—Lip liner. A new one for me; lip liner is something I've never really used before. Like I mentioned before, I usually keep it simple with lipstick or some lip gloss and off I go. But after our makeup master class with Helen, I decided to give it a try. This Rogue Gel Lip Liner certainly didn't disappoint.
4—Mascara. Another confession I'll make is that I used to think all mascaras were the same. I mean really, how can brushes with black liquid make your eyelashes look that different if they're all the same shade, length, and have the same function? I'll admit I was so wrong! There's just something about Sephora Collection's LashCraft. Between the lack of clumps and heaviness on my eyelashes, and it's practical and cool design, this is another must in my makeup bag.
5—The finishing spray. Here's another first timer for me. At this point, you're probably wondering if I've been living under a rock. How has a respectable millennial Fashionista never put on a setting spray? Guess I just have a lot of faith on my makeup and do the occasional retouch through the day. Well, that is no longer a need thanks to Sephora Collection's Beauty Amplifier. Not only does it keep my face fresh and my makeup in place for hours, I also love that it debunks the myth that all setting sprays leave a sticky-greasy feel. Certainly not the case with this beauty.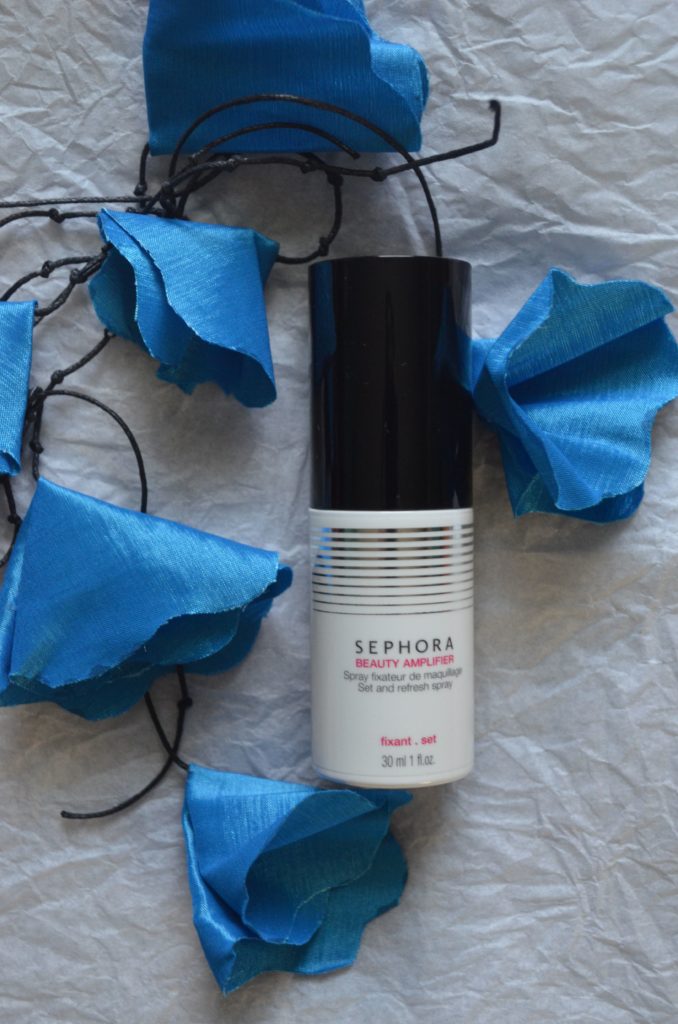 So how about you? Any makeup finds that have become summer favorites for you? Let us know in the comments below!