Back-to-school often means back to a lot of walking around. With retiring your summer slides and platform sandals, comes the excitement of picking out shoes for the fall months. As an advocate for practical fashion, comfort is always a factor in my purchases, especially for the fall and winter months.
Whether you're walking, biking or even running to get to class, style doesn't always have to be left behind in order to help you get where you need to go! The right pair of heels can be easy to walk in and your running shoes don't have to look like your workout shoes.
These shoes featured by our Style Gurus on the #StyleGuruLove Instagram tag show how functional and photogenic can be possible! Try out these styles this semester for a cute look without forfeiting your ability to get around campus.
1—Heels can be tricky for campus, but a block heel adds height while being totally functional and incredibly photogenic. (Photo via @kaycaden)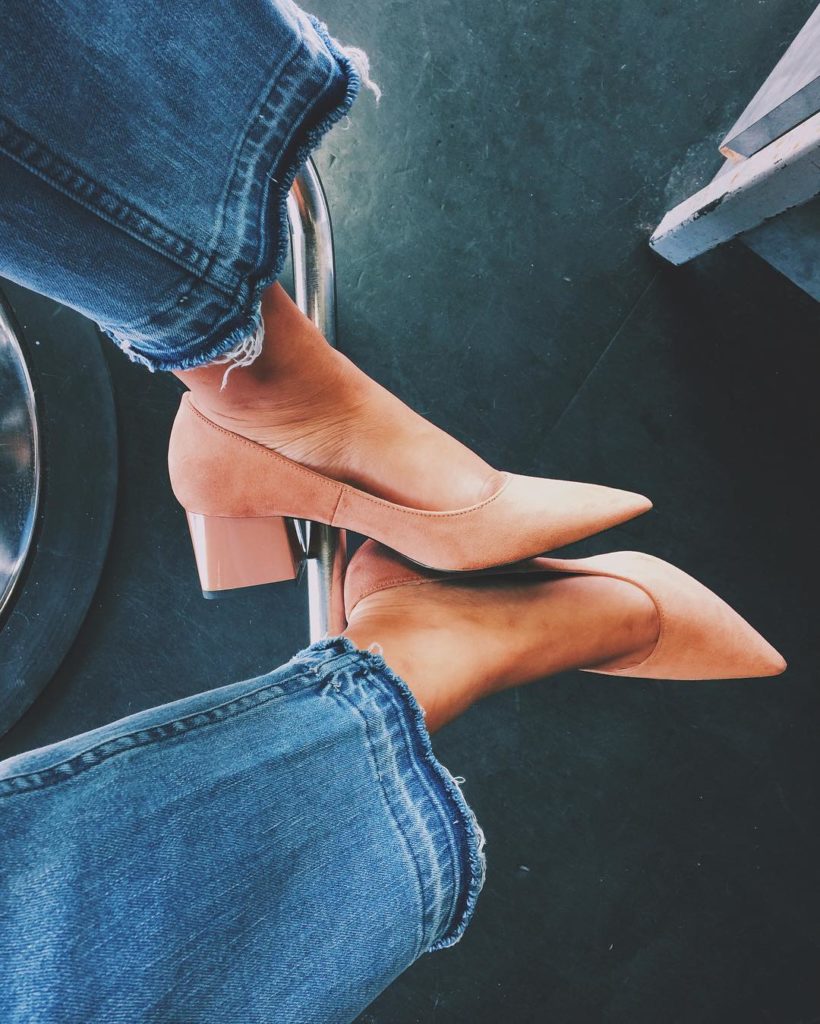 2—The '00s classic Vans loafer has returned and been revamped for today's street style. A matte neutral shade is subtle and sleek, they pair comfortably with your favourite light wash jeans. (Photo via @n_agem)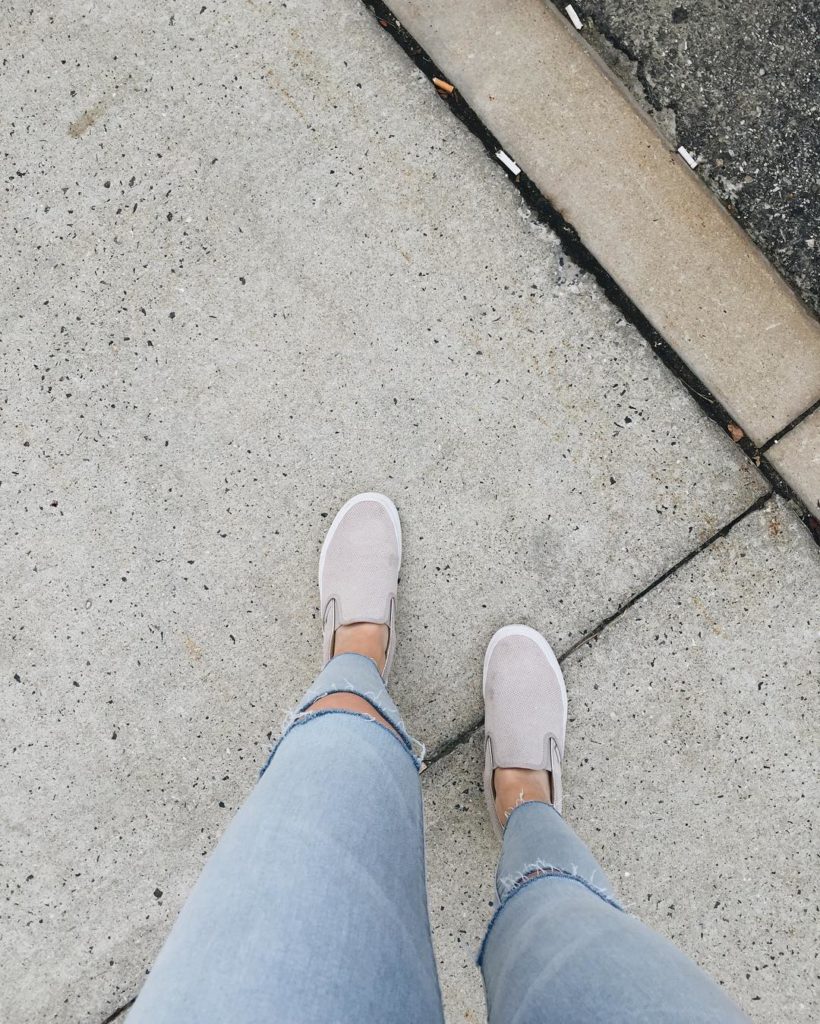 3—Try a spin on the patent loafer by incorporating a pair with the slide sandal style. Gives a whole new (and much cuter) meaning to "business in the front, party in the back." (Photo via @lynzrin)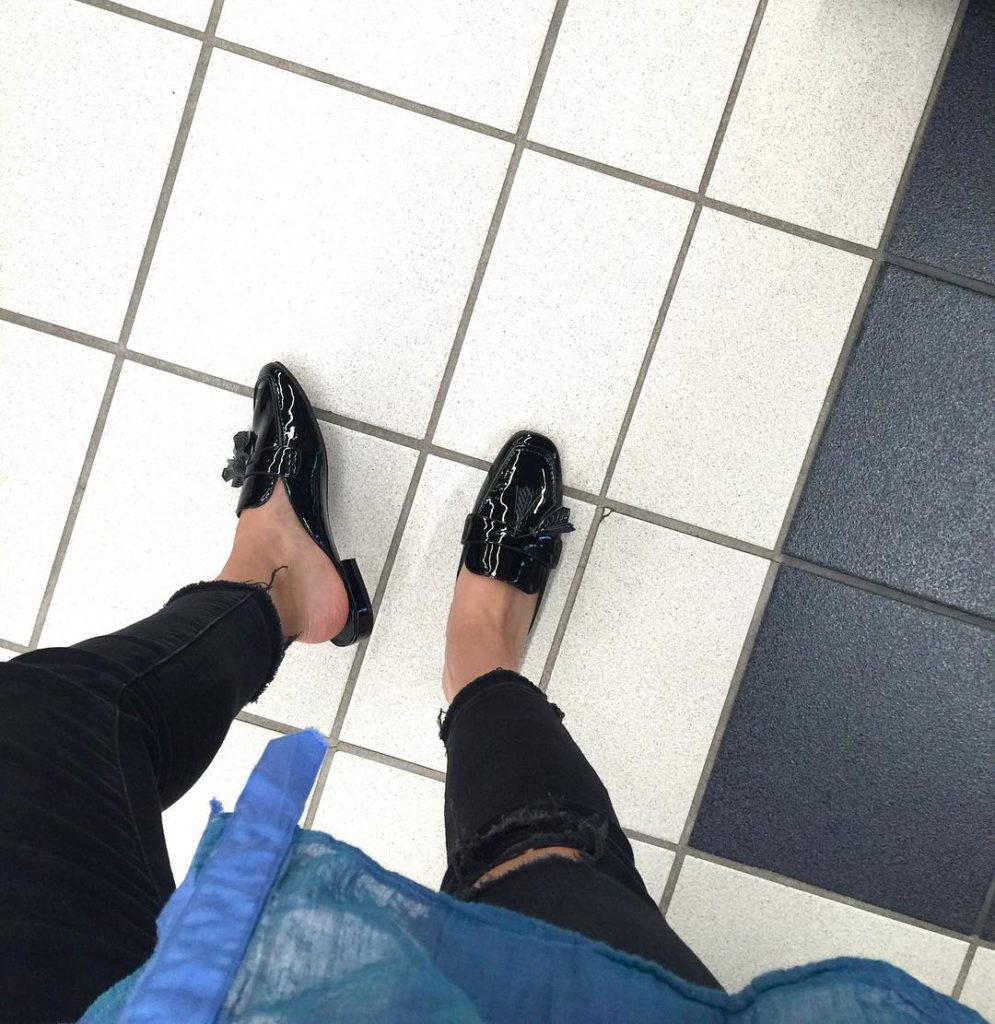 4—The strappy high heel has evolved to keep up with life outside of formal events. Try a thicker leather or suede style in order to blend this trend into fall. (Photo via @carlitakelly)
5—A Chelsea boot is always a good call for fall; detailing in the colour, trim and outer part of the shoe adds a delicate touch to this perfect walking shoe. (Photo via @kirameetsworld)
6—Speaking of comfy shoes with detail: lace-up flats may be difficult to put on, but they definitely add intrigue to a super comfortable shoe for school. (Photo via @laurenhundt)
7—With Yeezy Season Four recently unveiled for fashion week, switch up your typical black short boot for a tight pair with an on-trend clear heel.  (Photo via @alexadmendoza)
8—Of course everyone's favourite adidas runners makes the list; they are a comfy classic for a reason! (Photo via @mandisashields)