Let's be real—trying to achieve the flawless, no make-up look is the goal of any makeup user. Fake it until you make it, right? But there is nothing more telling or embarrassing than having a prominent line at your jaw where your foundation ends. In fact, the majority of women (some say as much as 80%) don't wear the right foundation shade.
But picking a foundation isn't as simple as acknowledging your skin tone; you need to consider your skin type and texture as well. That means before you even pick up a bottle or head to the drugstore, you need to come with a little bit of knowledge.
Formula? Type? What does that all mean? Before you give up and revert to wearing the wrong foundation color (again), check out exactly what you need to consider before selecting a foundation.
1—Figure out your skin type
Most individuals focus so much on the finding their correct color, they overlook the importance of skin type. The type of foundation and formula you select have to do with the type of skin.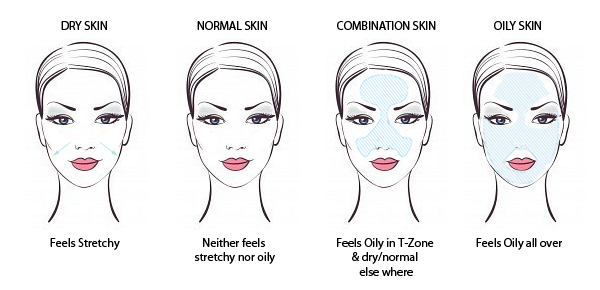 (Photo via Sites at Penn State, arorapassionblog)
– Normal: The level of coverage and texture it totally up to you, it's a matter of your personal preference.
– Dry: Opt for a light coverage, hydrating liquid or cream foundation.
– Oily: Choose an oil-free liquid foundation with a silicone base or a mineral powder that provides medium to full coverage.
– Combination: Your best bet is to choose an oil-free foundation. A good formula will absorb oil across the T-Zone while moisturising dry areas.
– Acne-Prone: Opt for a medium to full coverage foundation that is non-irritating and  oil-free. These formulas will include medicated ingredients to help treat existing breakouts and prevent new ones.
2—What kind of coverage do you need?
Coverage is primarily a personal preference to keep in mind when choosing a formula, although some may look more flattering than others.
– Sheer is the most transparent, containing the least amount of pigment. It does not hide skin discoloration, but can minimize the contrast between the discoloration and the rest of the skin tone.
– Light can cover unevenness and slight blotchiness, but is not opaque enough to cover freckles.
– Medium coverage can cover freckles, discoloration, and blotchiness.
– Full coverage is very opaque, and used to cover birthmarks, vitiligo, hyper-pigmentation and scars. It is sometimes referred to as "corrective" or "camouflage" makeup.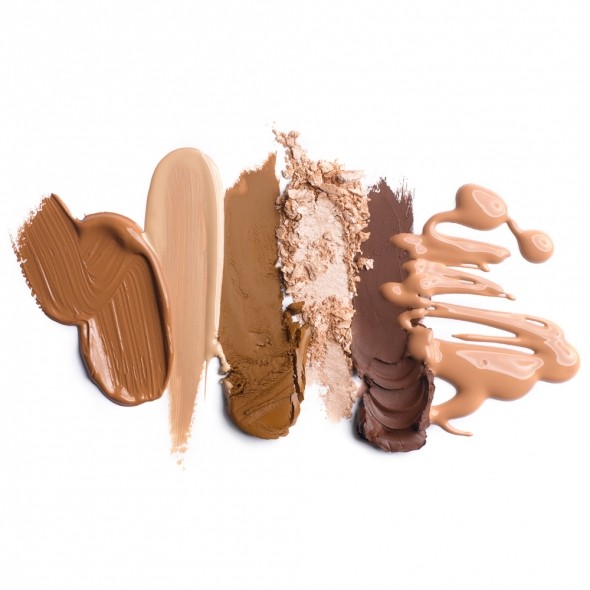 (Photo via Good Housekeeping)
3—What type of finish are you looking for?
So once you apply the product, what look do you want to achieve? (Besides flawless, of course.)
– Matte: an evenly smooth, shine-free, pore-less finish. It is designed for oily/combination skin types and can make skin look flawless with a poreless finish.
– Radiant/ Dewy: natural sheen, high shine, or a radiant sheer glow finish. It is formulated for normal to dry skin, used for hydrating the skin.
– Satin: creates the perfect balance between dewy and matte, giving a smooth, natural sheen without the absence of shimmer and glow but not drying and poreless like matte.
Now you are ready to hit the bottle (of foundation). Tune back next week where we will walk you through exactly how to pick the perfect formula. Until then, let us know if you have any questions about avoiding the dreaded jawline situation in the comments below.