Kylie, that cool girl on campus, and about 50 percent of people on Halloween wear them.
Fishnets are probably one of those accessories you considered wearing recently, only to second guess yourself and conclude that you could never pull it off. Well if we learned anything, when it comes to fashion, never say never!
Our Style Gurus prove that these classic yet edgy tights and socks are having a major comeback right now. The secret to rocking your fishnet is to toss the stereotypes, think out of the box, and experiment with it to find out what combination works best for you and your personal style!
Here are six totally chic ways our Style Gurus wear fishnets!
Look #1: Keep the grunge going strong and show off your fishnet by paring it with a mini skirt and ankle boots. (Photo via @mmoor)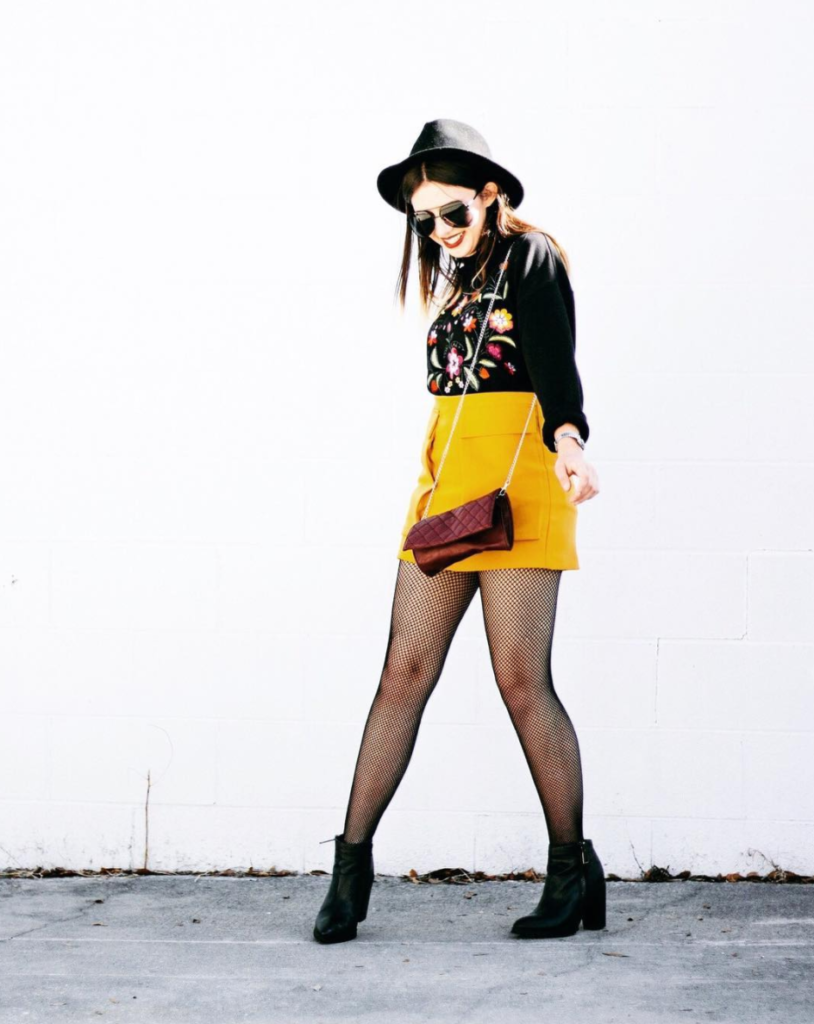 Look #2: Show a few inches of fishnet just above your pants' waistband. (Photo via @amandaskrabucha)
Look #3: Give your outfit a seductive look with fishnet tights and knee-high boots. (Photo via @emilymarieash)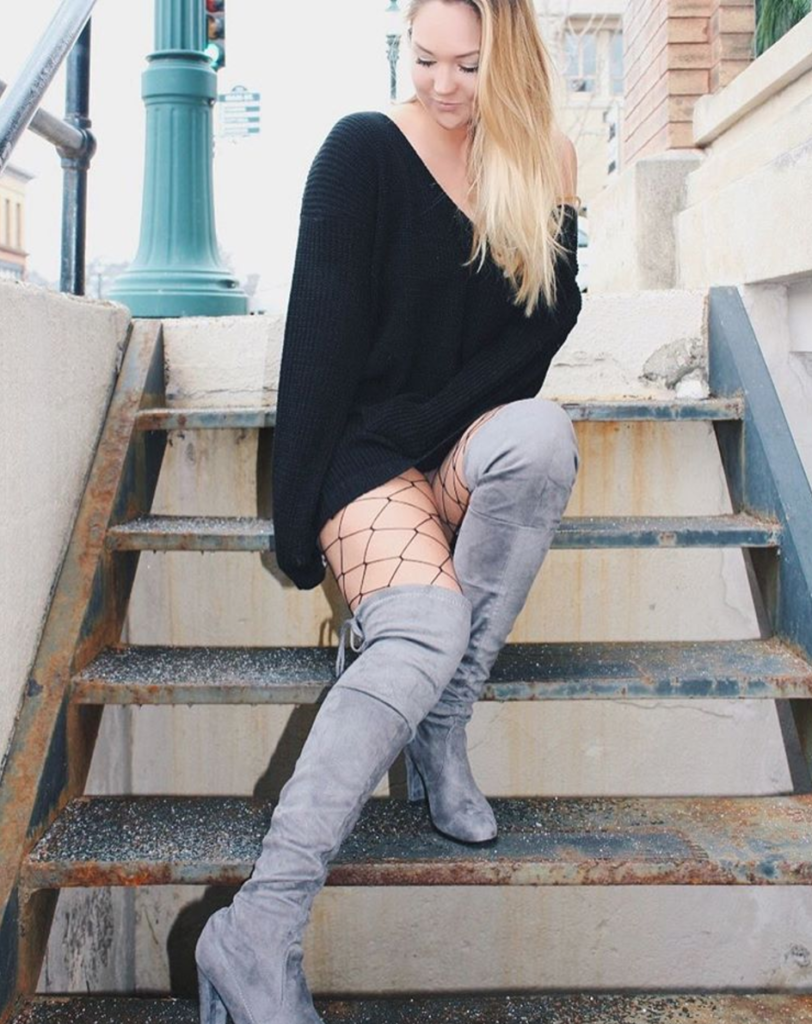 Look #4: Casually pair your fishnet with your favorite pants and sneakers. (Photo via @ tay_jones_)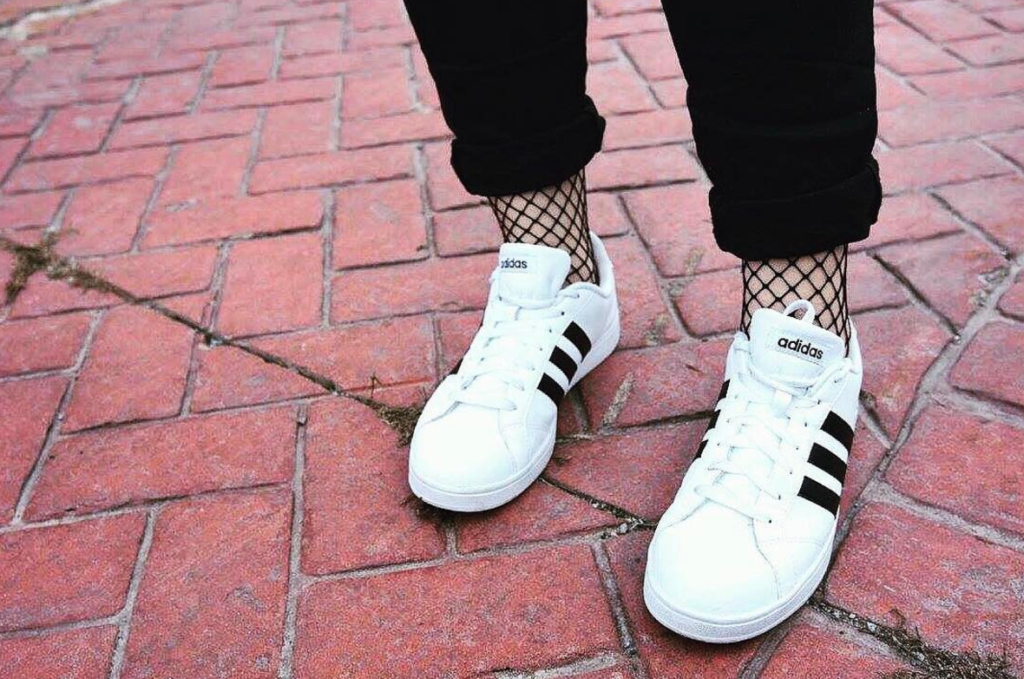 Look #5: Let your fishnet flash out from underneath your ripped jeans. (Photo via @madisonbrunner)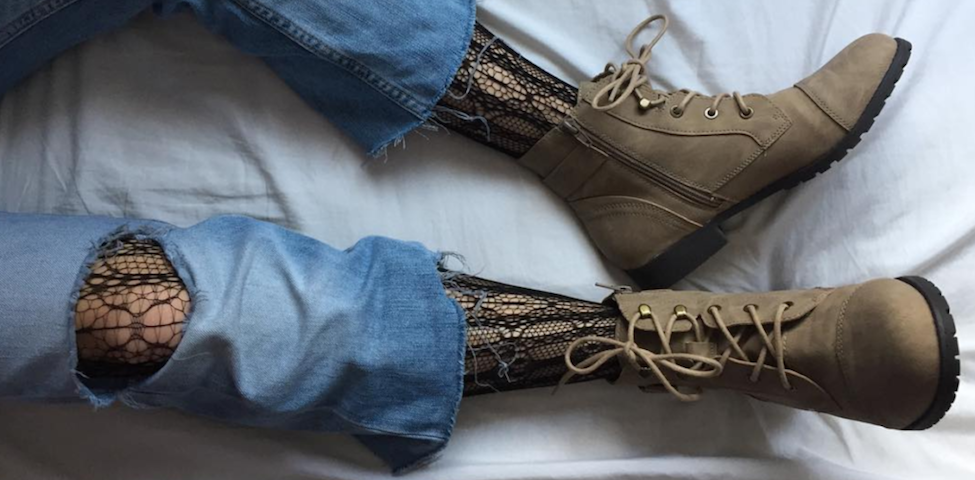 Look #6: Wear your fishnets like a statement (and really comfy) sock. (Photo via @gabscherer)