Besides the team camaraderie, Rihanna, and food, Super Bowl Sunday is also an opportunity for you to make a statement with your outfit. Even if you don't really care about the game at hand — FYI, the two teams playing are the Kansas City Chiefs and Philadelphia Eagles — an opportunity for a themed outfit should never be passed up.
For the unfamiliar, the Chiefs' colors are red and gold, while the Eagles are "midnight green," black, and white. If you're not into football, but are attending a party with a friend, significant other, or just going to meet some new people, you can still look fabulous. And if you do love football, but are struggling to figure out what to wear on your favorite Sunday of the year, I rounded up easy and cute outfit choices sure to fit budgets, settings, and team loyalties.

Jerseys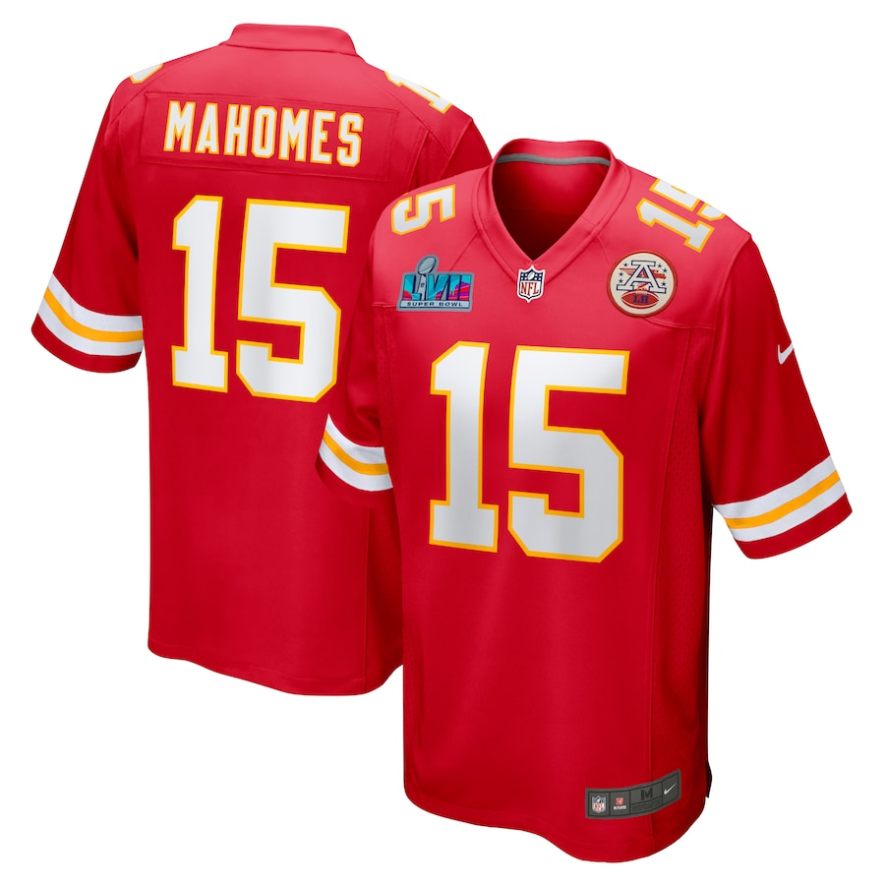 While it's a rather obvious place to start, the team jersey is obviously a classic for a reason. It is a simple and fast way to go, and will ultimately show who you support with one simple clothing item. Dick's Sporting Goods has options for both teams — and even specific quarterbacks — or you can buy a plain jersey in a specific team color and customize it after the big game.
Team Shirts
Not only can team shirts be easier to find, but they can also be easier on your bank account. The variety of options (also available on Dick's) are almost endless with everything from long sleeves to tanks, polos, and more including this cute v-neck from Dick's.
Leggings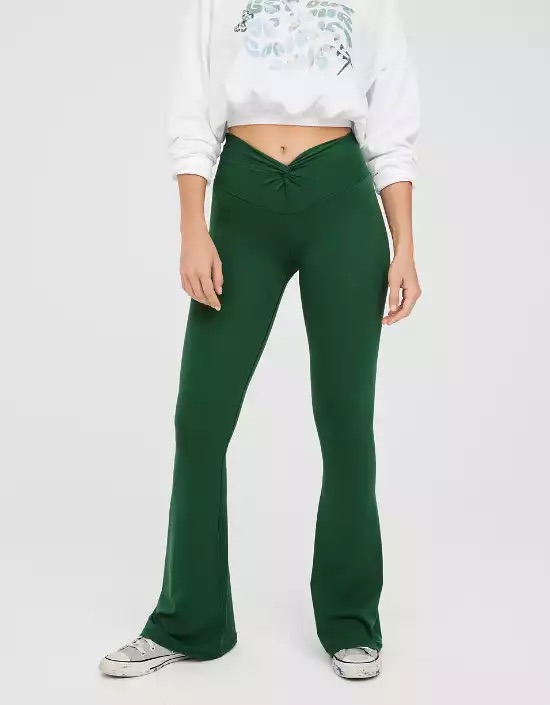 Leggings are a simple way to combine comfort and style for the Super Bowl, plus you can find leggings at almost every store. Grab a green pair, like these from Aerie, if you're going to be cheering on the Eagles, or perhaps these red ones from Lululemon for Chiefs fans.
Button Ups & Tanks
Grab a simple white button down and throw on a colored tank, like this red or green one from H&M, and call it a day. This look is super easy and gives you the option to rep both teams' colors if you just want everyone playing to have fun.
Colored Jeans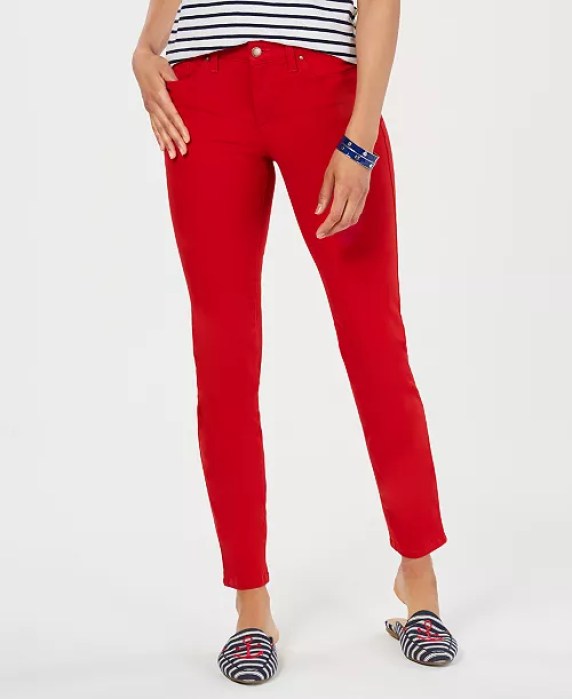 I know what you're thinking — jeans, how revolutionary. Grab a pair of colored jeans out of your closet and throw them on with literally any neutral top and you're basically ready to jump on the field yourself. If you want to go above and beyond, you can actually dye jeans yourself by using a dye like rit dye. It's easy to do, just let white jeans soak in the dye, throw it in the dryer on high, and then wash and dry.
Plain T-shirt
Just because it's a party, and you may want to dress to impress, doesn't mean you have to go crazy. Wearing a solid plain t-shirt paired with leggings or even a regular pair of jeans can be all you need. This yellow shirt from Amazon can be substituted for Kansas City's gold, and for Eagles' fans, try this dark teal shirt.
Team Hat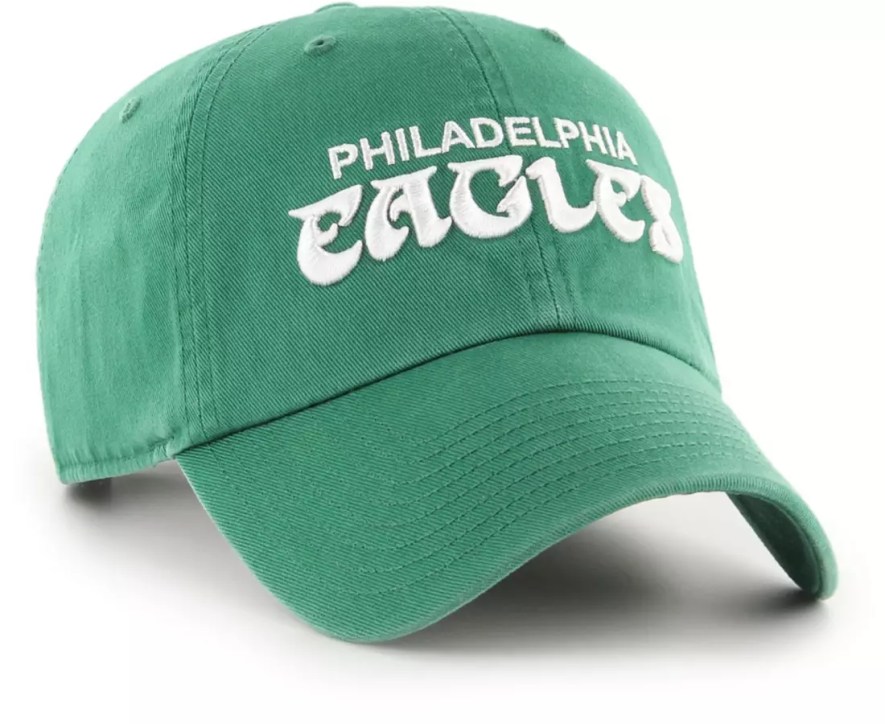 This one needs little explanation. Hats are easy to take on and off (depending on how your team is doing) and are super helpful if Sunday is a no-hair-wash day. We love these worn in baseball hats for each team for a classic sporty upgrade. (Eagles one seen above can be found here.)
Bandanas
If you want to add a little something extra to your otherwise neutral outfit, bandanas are a great option! This red one from Madewell is cute for the Super Bowl, but can be utilized in many different ways after Sunday's game.