As we all know, summer is not just a time to relax; but it's about gaining experience (and hopefully earning some cash along the way). With working 9 to 5 comes the struggle of not immediately consuming (literally and figuratively) we earn. Making your own lunch is a major cash saver. And before you start going on about how you don't have the time, skills or space to do so, I'll stop you.
Taking five minutes, a few ingredients, a mason jar, and pretty much zero cooking skills, you can have a healthy, to-go lunch that will save your wallet and waistline. Here a few easy grab 'n' go options that you can literally grab 'n' go from your own fridge.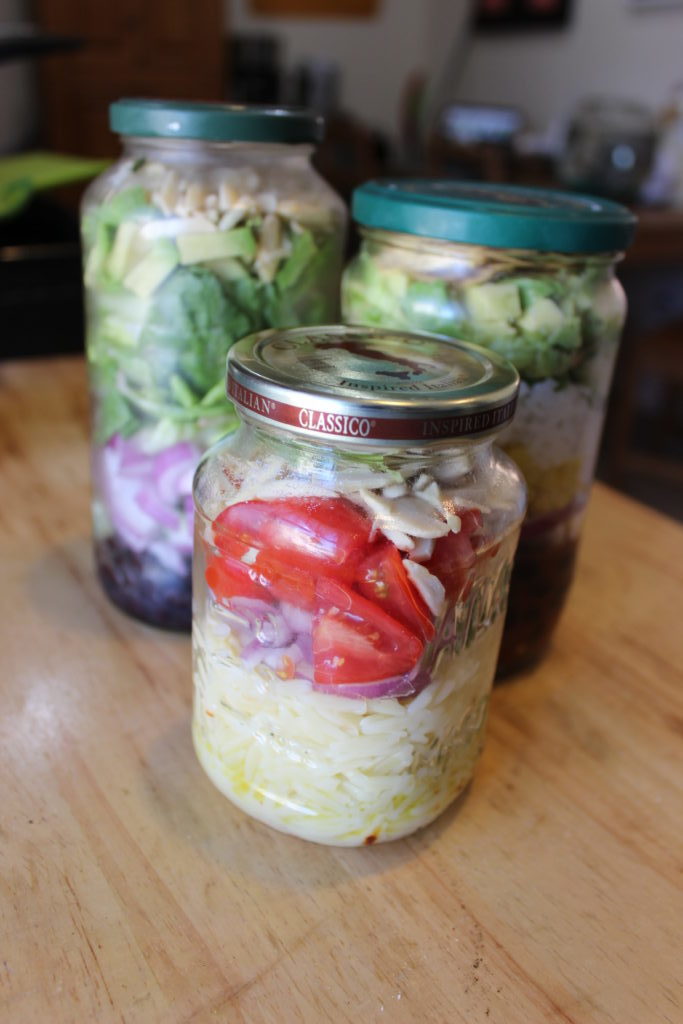 The "Spruced-Up" Caesar
This one features some black beans, red onions, sliced cucumbers, and avocado with some romaine lettuce and toasted almonds to top it all off. This is my go-to salad, and it stays so fresh in the jar so I can make it on the weekend and still eat it on Monday. Simply empty out the contents in an empty container at work, add some dressing of your choice, toss it up, and you are ready to munch!
Pro tip: squeeze some lemon juice on your avocado to prevent it from browning.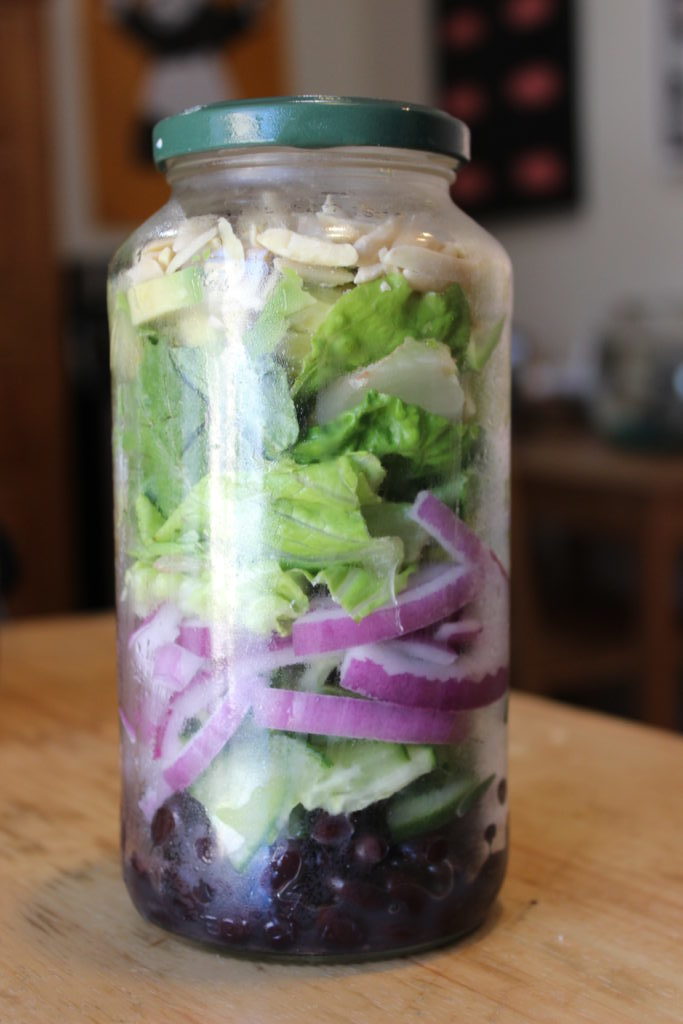 The "Fiesta In A Jar"
This one includes all of my favorite aspects of a fiesta or classic "Taco Tuesday" in one healthy salad! In a jar, place some salsa at the bottom and layer in some black beans, corn, rice (or quinoa if you want a healthier option), romaine lettuce, avocado, and some tortilla chips for extra crunch!
Pro tip: to ensure your romaine lettuce doesn't brown too fast, place a dry paper towel with the rest of the romaine in its original packaging – this absorbs extra moisture and prevents the lettuce from going old too fast.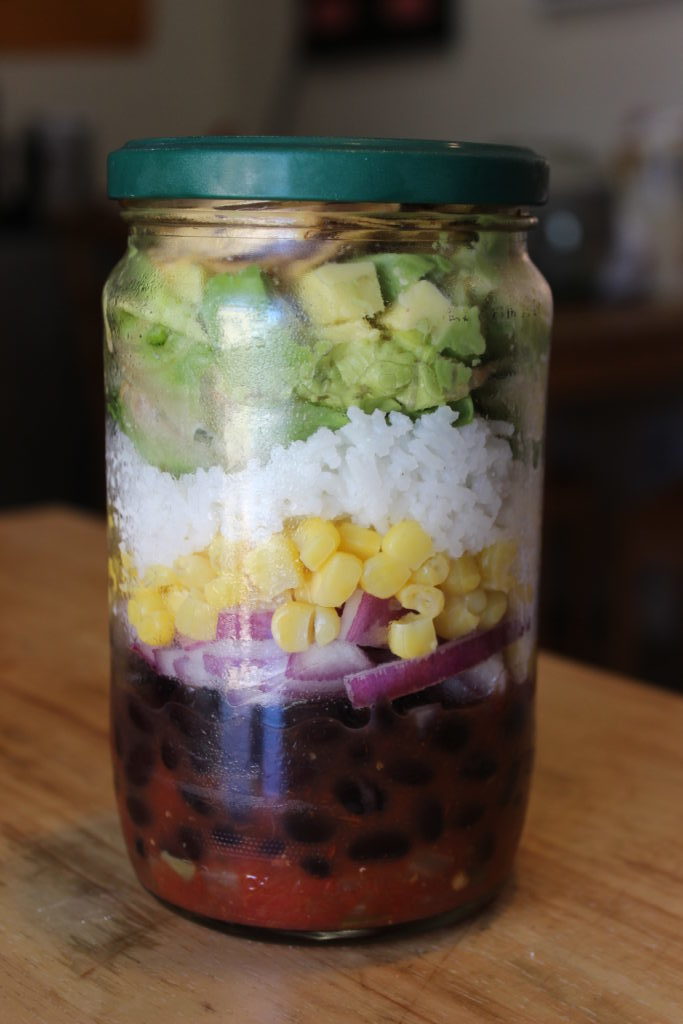 The "Classic Italian" Pasta Salad
I love this recipe because it is filling, cost-efficient, simple, and super easy yet still delicious. In the bottom of a jar, place some lemon juice mixed with extra virgin olive oil. If you are like me and love spice, throw in some red chili flakes as well. Then, add some cooled orzo, chopped tomatoes, red onions, and toasted almonds. To top it all off, add some parmesan and baby basil and you are good to go!
Pro tip: instead of buying mason jars, just use your old pasta sauce jars, clean them out, and reuse!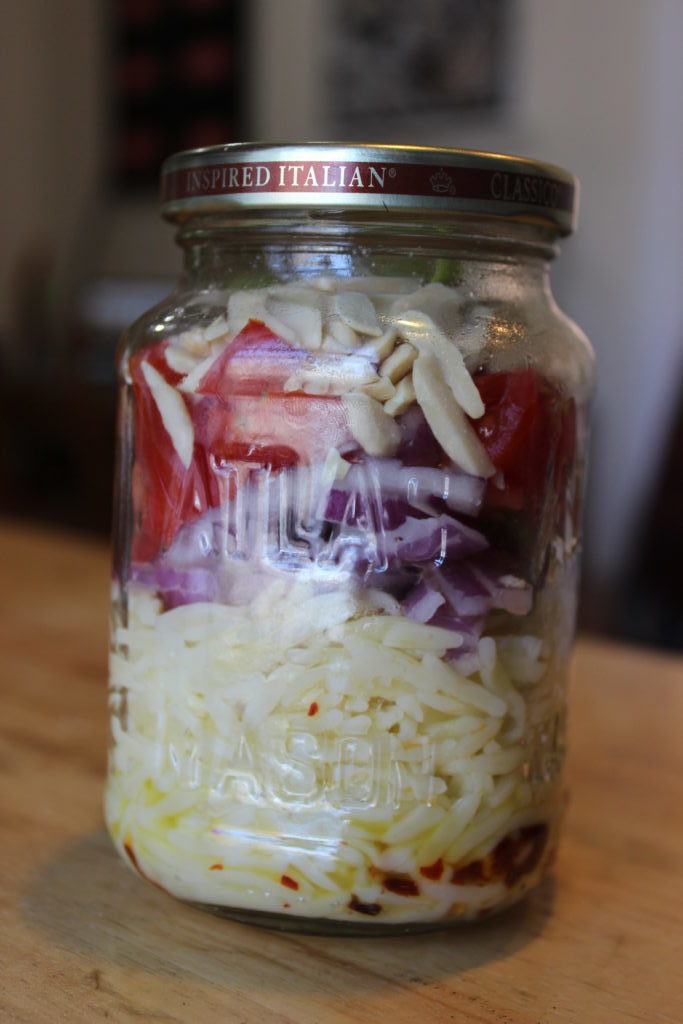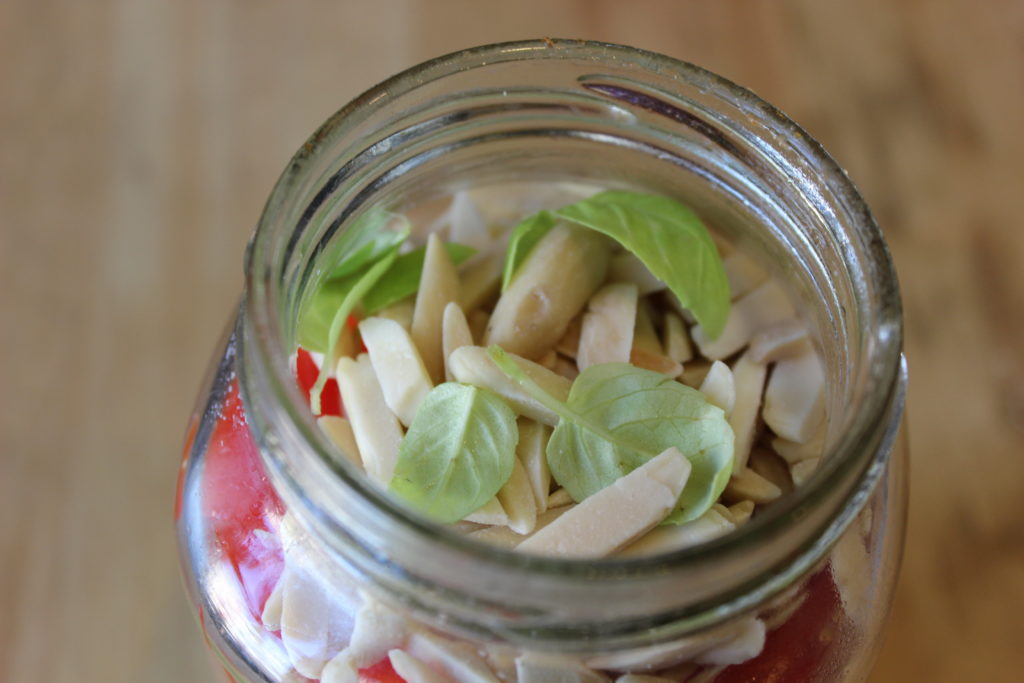 The "Fruity Twist"
This one is for all of you who can't live without something sweet. Place some vinaigrette at the bottom of your jar, then add your strawberries, blueberries, red onions, and spinach. Top it off with some feta cheese and toasted almonds and you are set.
Pro tip: Pack your dressing in a separate tupperware container to prevent waste!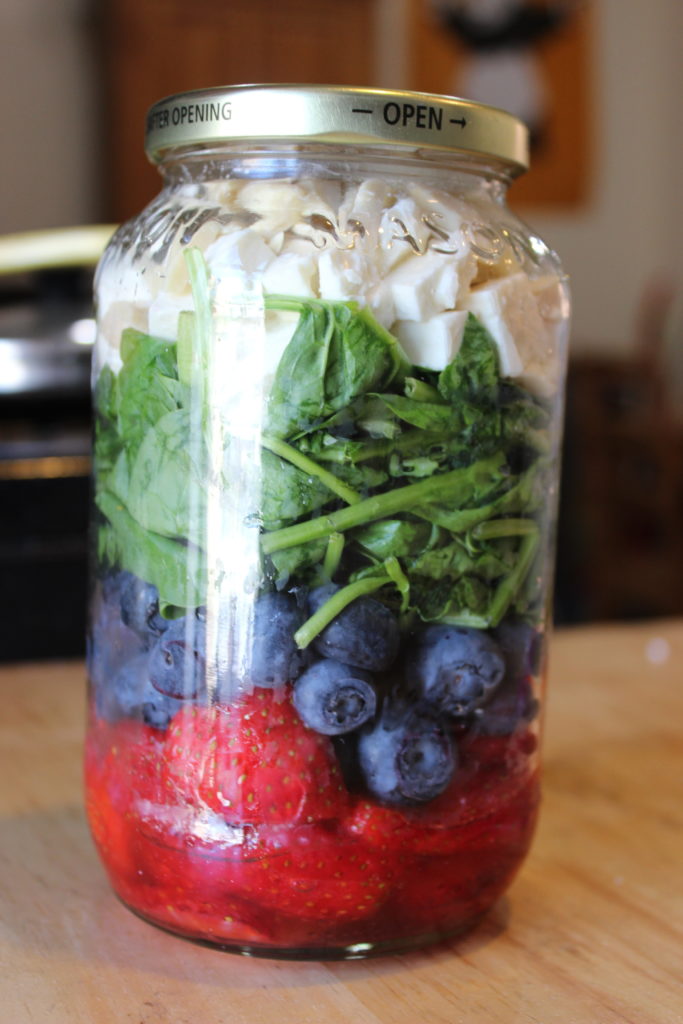 The "Gone Greek"
I love this one because it is so fresh and energizing at lunch time while not being too heavy. This one features some red onions, cucumbers, chopped cherry tomatoes, garbanzo beans, spinach, and feta topped off with a splash of extra-virgin olive oil.
Pro tip: Pack either croutons or any kind of crunchy topping on the side to prevent sogginess!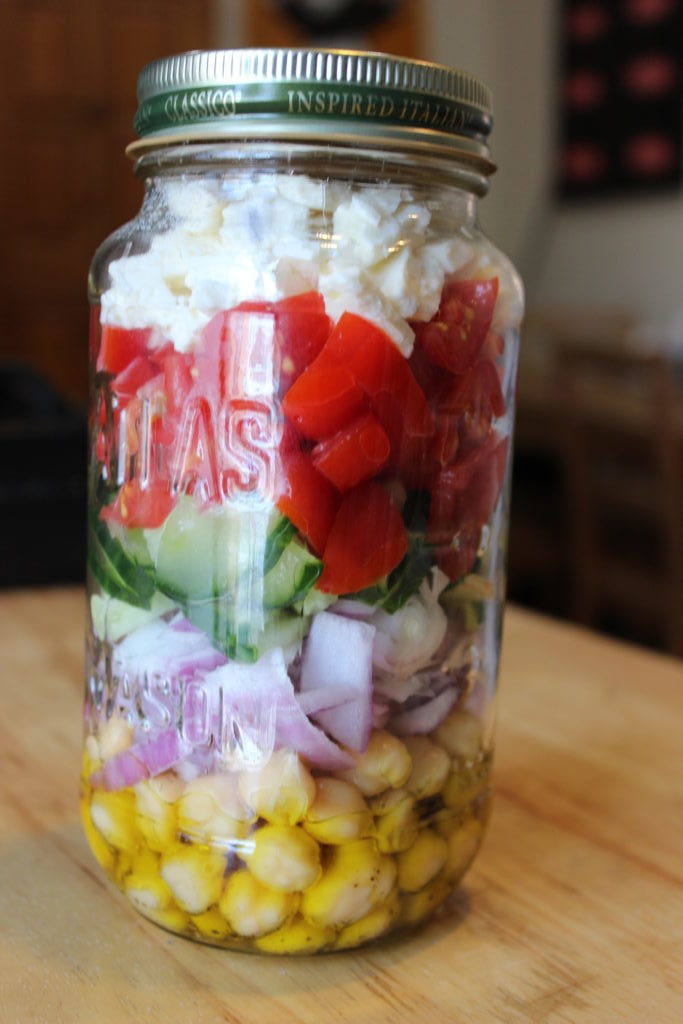 What are your favorite meals to bring to work? Let us know in the comments below!