Hey, you! Yes… you! FREEZE! Put that ramen down.
As the semester nears it's half-way point (scary, I know!), you're well into your routine of life. Whether you are a fan of your school's dining hall or not, I'm sure we can all agree that the food options can get repetitive and eating at local restaurants is a luxury that can sometimes be too expensive to fit into the tight college student budget. Plus when you are living with a roommate and working out of a mini fridge, throwing together a home-cooked meal isn't really an option either.
But before you have another granola bar and call it a day, think again. These four easy, healthy dorm-friendly snacks are here to reenergize your eats in time for the second half of the semester.
1. Strawberry Lemonade Sun Tea – For those days when a pocket full of sunshine is just not enough, try filling up a cup! This DIY recipe is fresh, healthy, and completely delicious. To make this, all you will need is a container, filtered water, a sliced lemon, a few strawberries, chunks of ice and tea bags of your choice. Place the container on a window sill and let it sit in the sun for at least a day for the best results.  (Photo via Pinterest)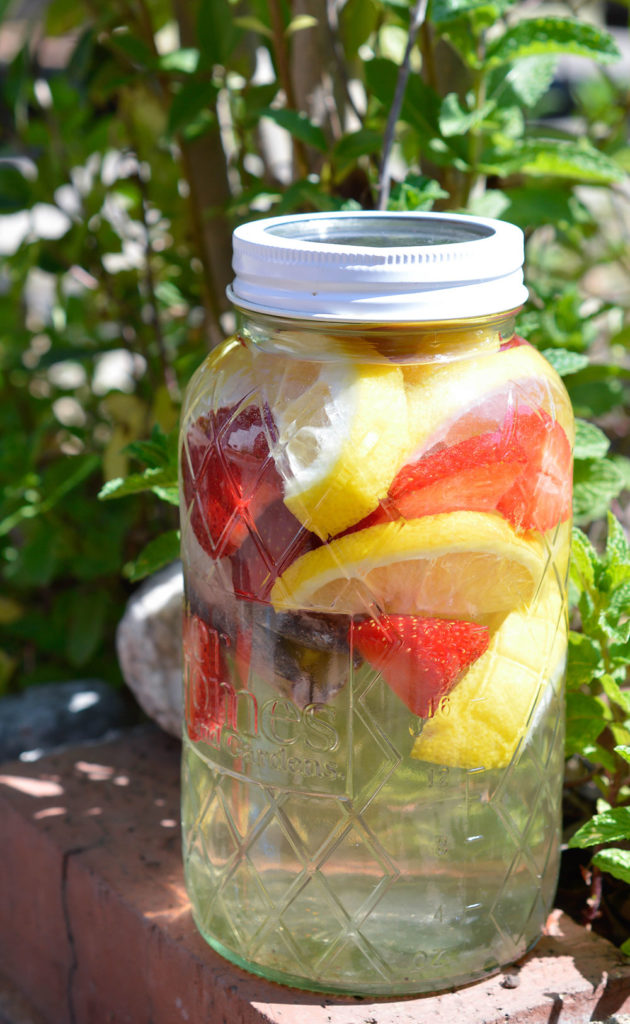 2. Berry and Juice Popsicle – 
On a hot day, very few things beat having a nice, refreshing popsicle. Take a break from your homework tonight and make this treat to enjoy tomorrow! The recipe for this snack calls for lemonade, water, and sliced up berries of your choice. Don't have a popsicle mold or sticks in your dorm room? Try using a plastic cup or ziplock bag as a mold and spoon as a stick! (Photo via
Pinterest
)
3. No-Bake Banana Bites – 
For those of you who are chocoholics like myself, this no-bake banana, chocolate, and peanut (or almond) butter treat is the perfect post-exam snack. To make these, melt a chocolate bar in the microwave and use peanut butter to stick together banana slices. Pop these in the freezer for a few hours to chill and they will be all ready to go! (Photo via
Pinterest
)
4.
Apple Chips
–
 Sure, as much as we don't want to admit it, potato chips are good. Fine.. potato chips are really good. BUT, how many times do you feel disgusting after you finish a half of a bag of chips in one sitting? This late night snack is healthy, quick, and easy to make. Choose your favorite type of apple and slice it thin. Then, lay out the apple slices in one single layer and put them in the microwave until the edges curl up. This snack is a go-to for me, especially because it does not even need any type of additional sweetener! (Photo via
Pinterest
)
What are some of your favorite dorm-friendly snacks? Share the recipe in the comments below!