It's no secret that Hailey Bieber has become the blueprint for most minimalistic, "model off duty" trends in the beauty space, today. Her go-to manicure is no exception. Whether you fell in love with its red carpet debut at the Met Gala, or it has taken over your TikTok for-you-page, you've likely seen the style icon's signature iridescent nail look.
The "glazed donut" coined manicure makes an effortless statement with its shade, complementary to any summer tan, and its elegant pearly finish. While the nails are seemingly simple in nature, they require a detailed order to achieve their unique, milky luster. Lucky for us, Bieber's nail artist, Zola Gazorigt took to Instagram to spill the details on this sought after mani. Here is everything you need to know about your new favorite nail look: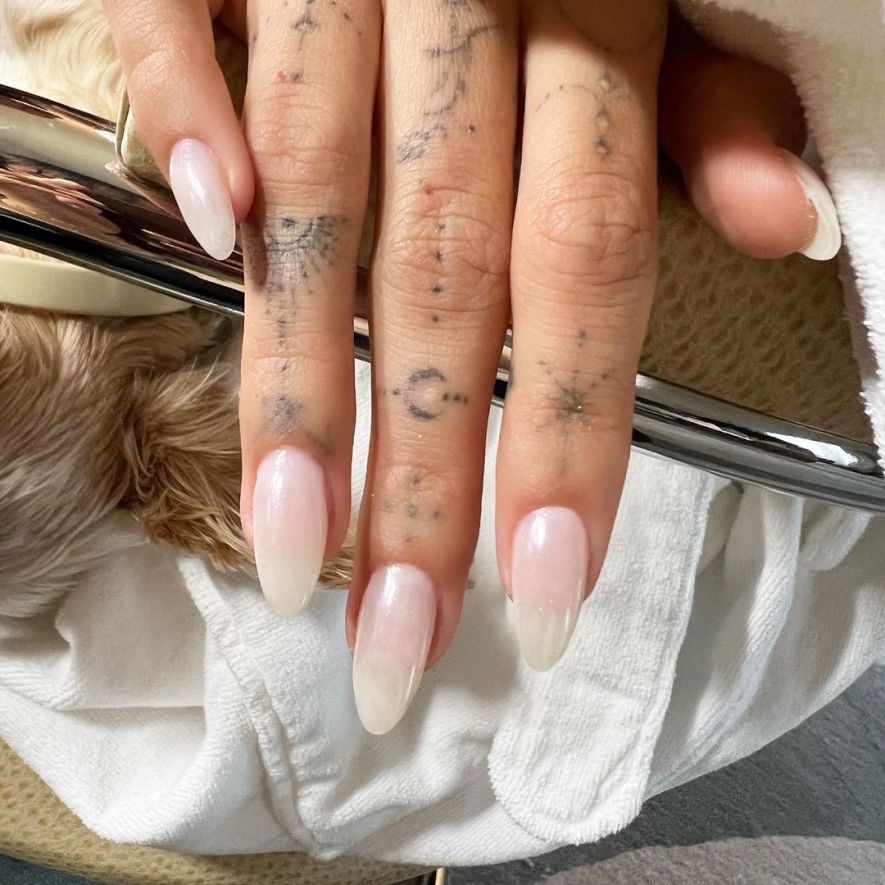 The Manicure Recipe
Whether you're attempting this look at home or taking a trip to the salon, you'll need this exact nail recipe to channel your inner Mrs. Bieber. Take notes, show them to your nail tech and prepare to become obsessed with the final product. Once you go glazed donut, you might never go back.
The Shape
Nail shape can make or break a manicure recreation. Want your nails to look just like Hailey Bieber's? Ask for an almond shape at your next appointment. The narrow, rounded structure will elongate your fingers in all the right ways, resulting in a perfectly elegant look. Ditch the square mani and try out this serious game changer.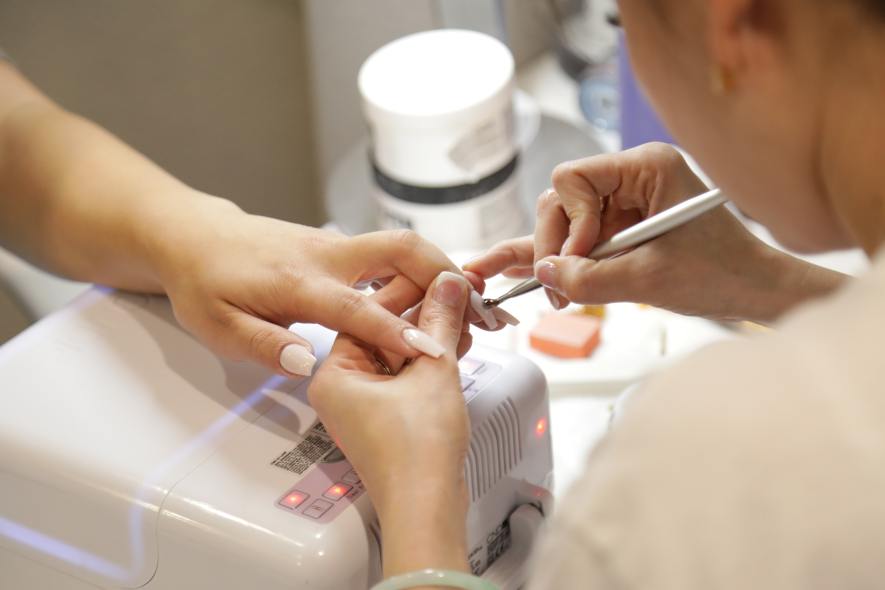 The DIY
Looking to skip the salon and get a fresh celeb-inspired mani at home? Shop the nail recipe products above and add this UV gel curing light to your cart. Time to say hello to pearly fingertips in minutes!
Now that you know the secret to the perfect summer nails, go book that manicure appointment! You deserve it.
Featured Image via @nailsbyzola and @haileybieber. Design by Her Campus Media.