The perfect complement to any summer outfit is a bronze glow.  So for pale girls like me, getting for the perfect summer glow means putting in some work. As tanning beds and laying out in the sun can result in a good tan but can damage my skin or be life threatening that left me to go and get spray tans, which quickly became expensive and time-consuming. Then I tried self-tanners and haven't gone back since. Since then I've been on the hunt for the perfect self-tanner. To be a perfect fit, the product must be easy to apply, look natural, and not dry out my skin. After trying about a dozen self-tanners, I have found my top three.
Sally Hansen Airbrushed Legs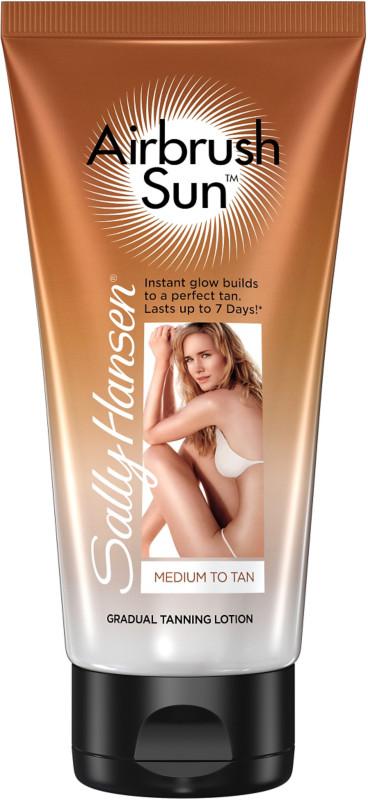 Get it here.
Sally Hansen Airbrushed Legs is a lightweight formula that doesn't feel heavy on the skin. It is easy to apply and can be layered up for a darker tan. It absorbs fast and is water resistant with little to no transfer. (and at $13 it's totally affordable!)
Vita Liberata 2-3 Week Tan Mousse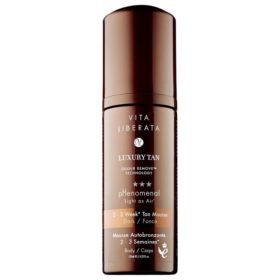 Get it here.
An easy-to-apply, odorless mousse formula, Vita Liberata provides a natural looking tan. It is the longest lasting self-tanner I have used (one application lasts about 15 days!). And with organic botanicals and moisture locking technology, it keeps the skin hydrated and glowing.
St. Tropez Bronzing Mousse

Get it here.
St. Tropez is a fast absorbing, natural looking tan. It is tinted so that you can see where you're applying it ensuring a streak-free tan every time. It gives a natural glow to your skin and doesn't look like a fake tan making it my go-to self-tanner. 
What's your favorite self-tanner? Let me know in the comments below. (I'm always on the hunt for the next best one!)