Let's just admit it. Mother Nature is being quite the tease these days. 70-degrees and sunny one day; snow advisories the next. What's to stop us from accidentally walking outside in sandals and slipping on the ice left over from yesterday's blizzard? For now, it seems that the best solution is to play it safe. Stick to your favorite boots while you still can.
Even though we're steering clear of warm weather shoes for the time being, that doesn't mean we can't do a little dreaming. When the sun comes out, even if just for a moment, it's only natural to think of hot summer days and the myriad of sandals just waiting to be purchased. If this summer is anything like the last one, there will be an endless array of sandals in all different heel heights, colors and textures to choose from. Just how will we ever decide?
To make your lives a little bit easier, we've collected the best sandals that summer has to offer for every budget.
Savers 
Zara High Heel Slides with Pom Poms, $89.90, Available at Zara.
Mango Wooden Leather Sandals, $69.99, Available at Mango.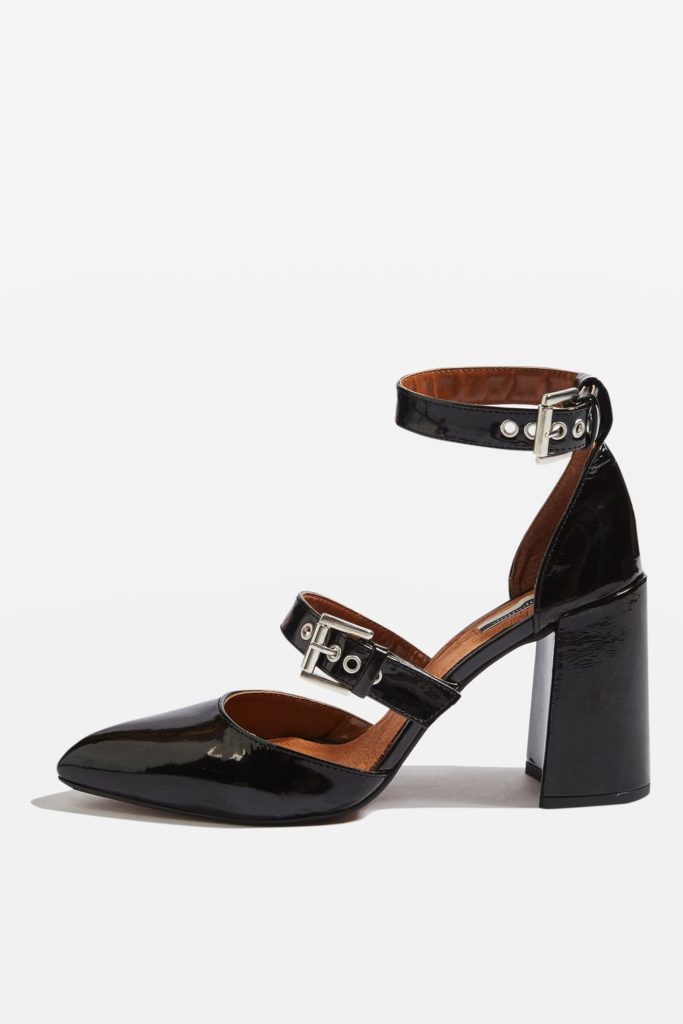 Topshop GUSTO Buckle Strap Block Heels in black, $120.00, Available at Topshop.
Splurgers
Maryam Nassir Zadeh Sophie Sandal in blush patent, $368.00, Available at Lisa Says Gah.
Marais USA Jardin Heel in cherry, $245.00, Available at Marais USA.
Rachel Comey Dahl in black stripe, $449.00, Available at Rachel Comey.
Rafa The Simple Sandal in peony, $203.00, Available at Garmentory.
What sandals are you daydreaming about as you walk to class in the freezing cold? Show us on social by tagging @CFashionista on Instagram!