Whether you've walked the streets of Nice or simply watched "Emily in Paris," you know that "French girl style" is classic, polished, and effortlessly chic. Even better, it's super easy to recreate — all you need are a few French-girl-approved pieces.
Of course, the secret to achieving true French style is choosing well-made, timeless clothing and accessories (Think: straight-leg jeans, simple sneakers, and a striped top). That way, you can build a wardrobe that outlasts any trend and can be worn for years! Not only does this make getting dressed in the morning so much easier, but it also saves you money in the long run.
While quality is important, you don't have to spend a fortune to curate your own French girl wardrobe. With Amazon Prime Student, you can find affordable pieces and get them delivered in just a few days!
Ready to channel your inner Lily-Rose Depp or Camille Rowe? Here are 12 items you should add to your capsule wardrobe.
1. A Little Black Dress
Timelessness is crucial in any French wardrobe, and nothing is more classic than a little black dress. This is a closet must-have that you can throw on for nearly any event and feel instantly put together. Wear it on its own with a pair of kitten heels for an anniversary dinner, or style it with an oversized blazer, tights, and loafers for your internship.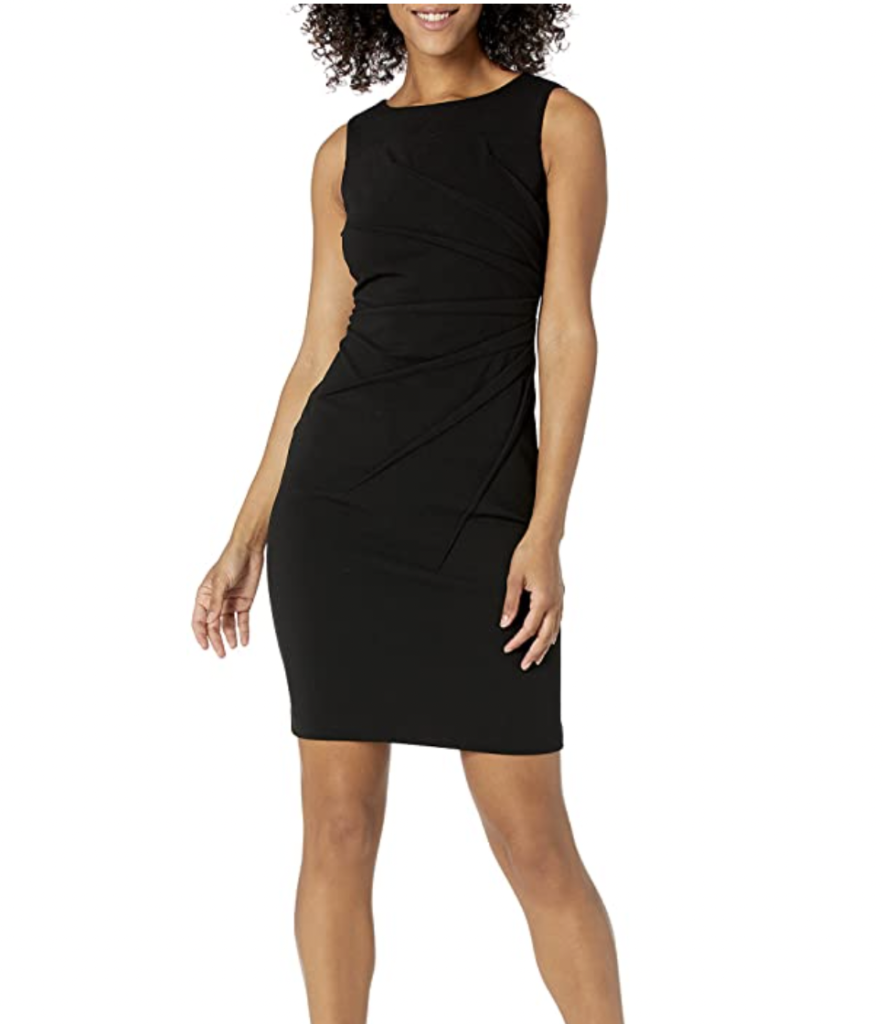 CF Pick: Calvin Klein Women's Essential Sleeveless Sheath, $90
2. A Crisp White Button Down
We bet you can find a white button-down in almost every French girl's closet. It's the ultimate go-anywhere, do-anything top; this staple piece can be tucked into jeans, layered over dresses, and even styled as a coverup for the beach! Whether you go for a fitted look or something slouchy and oversized, you'll look like you were plucked straight off the streets of Paris.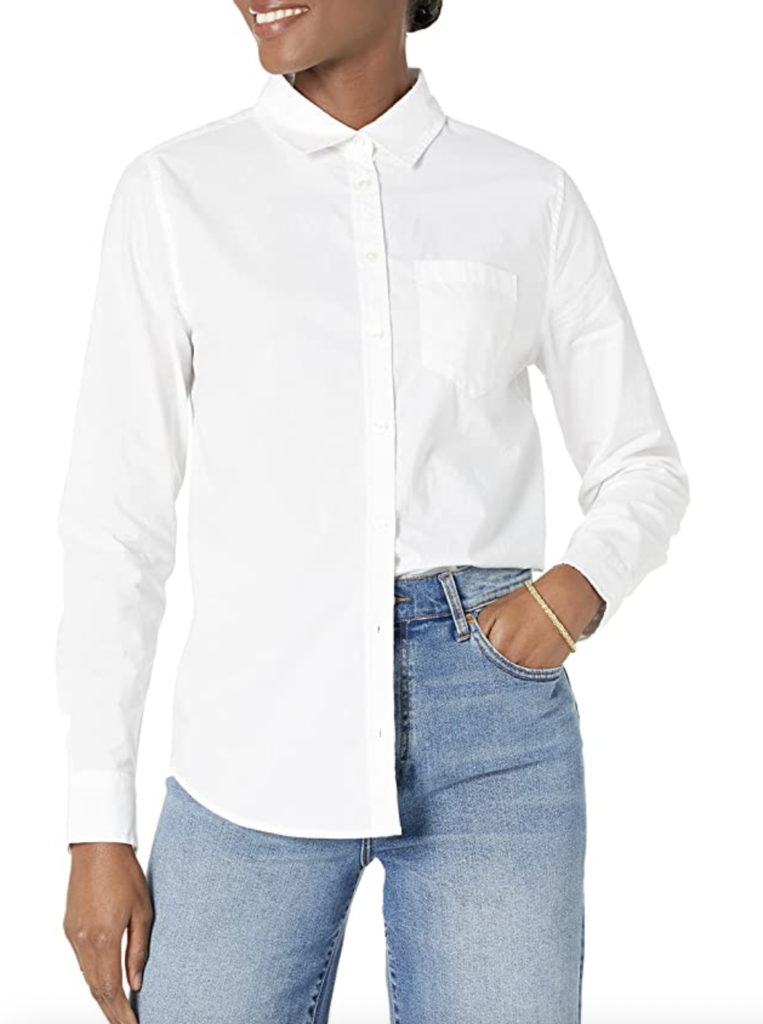 CF Pick: Amazon Essentials Women's Classic-Fit Long Sleeve Button Down Poplin Shirt, $27
3. A Good Pair of Jeans
Never underestimate the power of a quality, well-fitting pair of jeans. The right denim can be dressed up for semi-formal occasions and dressed down for a casual setting. If you want to look French-girl-chic, opt for straight-leg or flare jeans in a light, medium, or dark wash. To keep the look classic, avoid any rips or excessive distressing.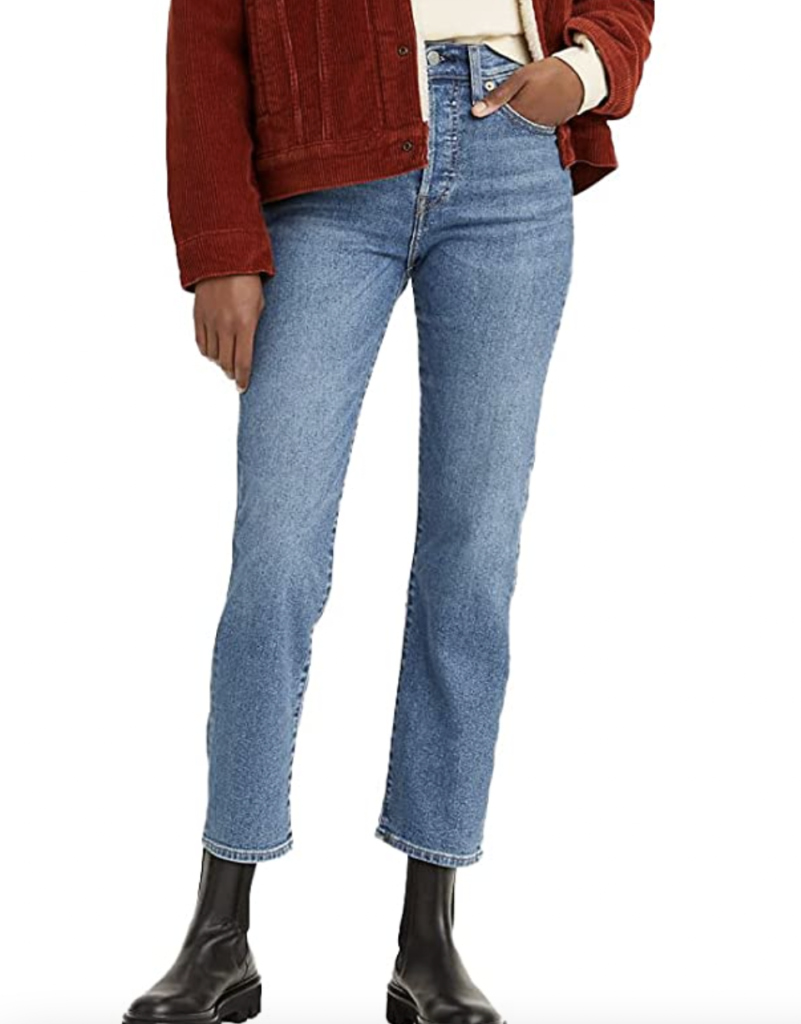 CF Pick: Levi's Women's Wedgie Straight Jeans, $70
4. A Classic Trench Coat
No French wardrobe is complete without a khaki trench coat. This is the perfect outerwear to throw over your outfit on a chilly fall or spring day, and it instantly elevates any look. There are a variety of trenches to choose from, but we suggest going with a knee- or calf-length style for timeless appeal.
CF Pick: Orolay Women's 3/4 Length Double Breasted Trench Coat, $100
5. A Stylish Blazer
Blazers have been trending for the past few years, and for good reason! They're one of the easiest ways to add interest to your outfits while looking polished and put together. If you live in a colder climate, choose a wool or wool-blend blazer for an extra layer of warmth. Meanwhile, if you live somewhere warmer, linen blazers are lightweight enough for year-round wear.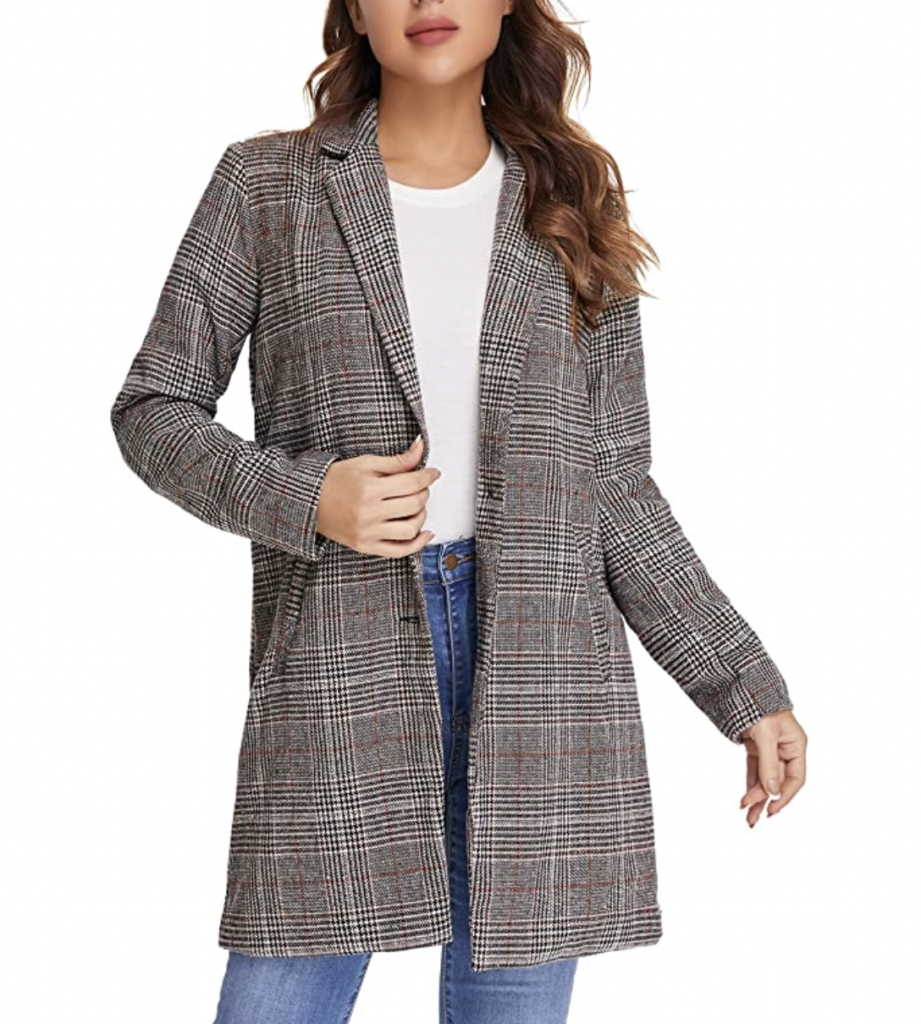 CF Pick: SheIn Women's Lapel Collar Coat Long Sleeve Plaid Blazer Outerwear, $46
6. A Playful Silk Scarf
Neutrals are essential for a French girl's wardrobe, but that doesn't mean you can't have fun with color, especially when it comes to your accessories. A silk scarf is a must-have — you can wear it around your neck, style it as a headband, or even tie it around the handle of your purse for a playful touch!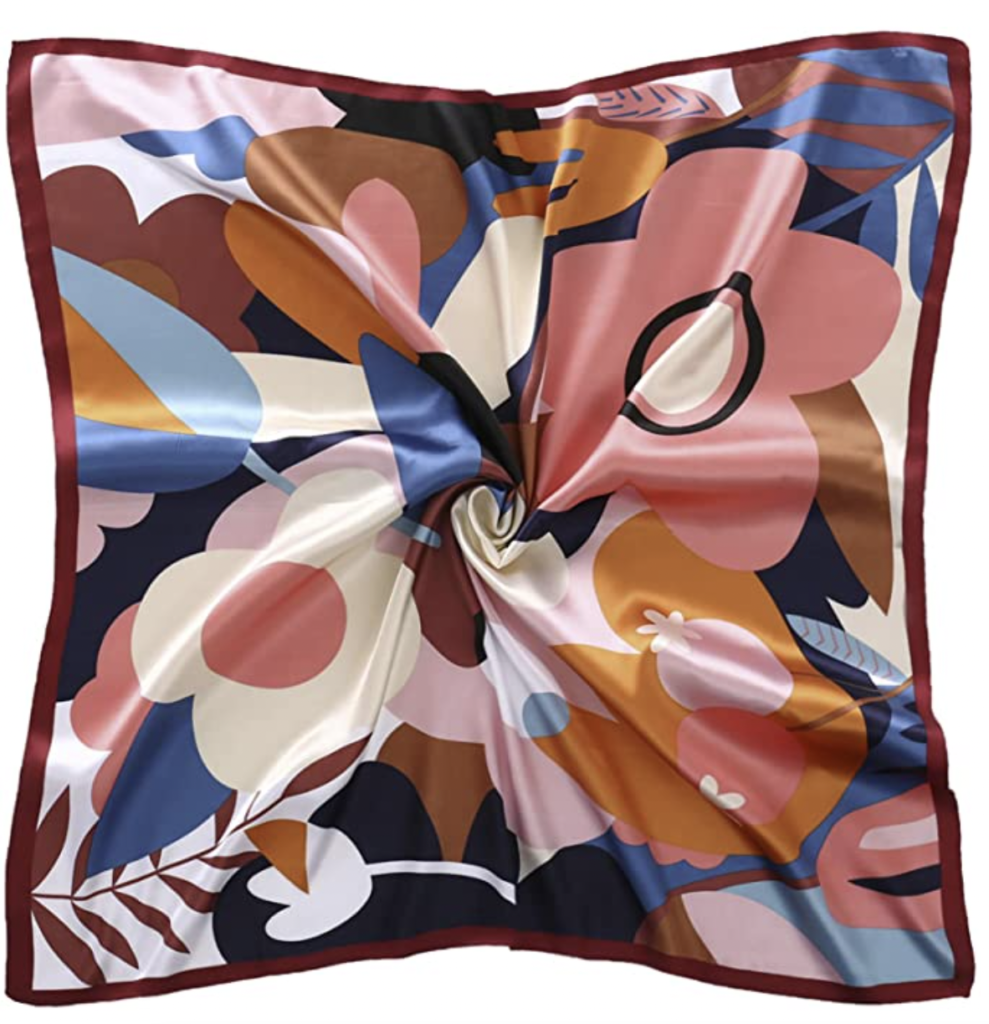 CF Pick: vimate Square Silk Like Head Scarf, $5
7. A Breton Striped Shirt
Of course, you can't have French style without one of the most iconic pieces: the mariniére top. While you might not be familiar with its French name, odds are you've seen this long-sleeved, striped top before. This is the perfect basic to add to your closet; it works in virtually all seasons, can be dressed up or down, and is neutral enough to pair with any bottoms.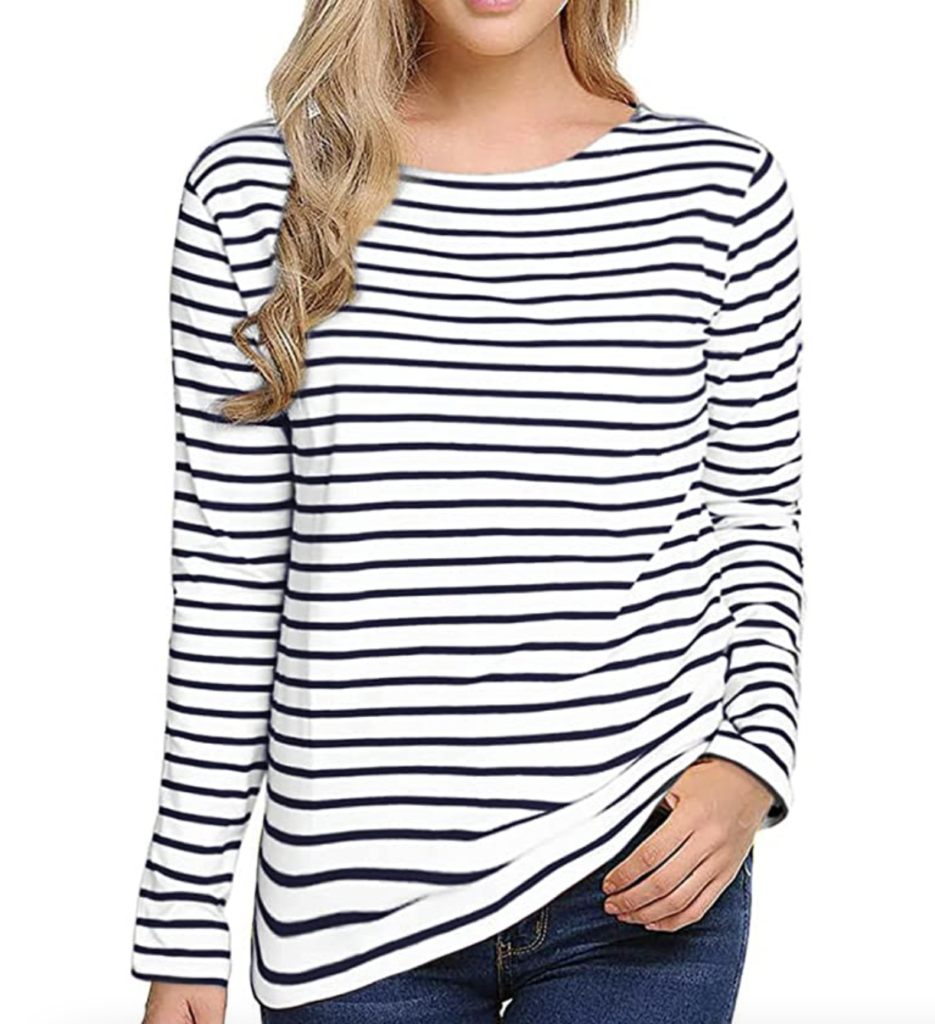 CF Pick: LilyCoco Women's Long Sleeve Striped T-Shirt, $23
8. A Go-To Sweater
Next up for our top French girl essentials? A sweater that you can style for any fall, winter, or spring occasion. While cashmere is ideal (if you're looking to invest), any soft, cozy material will do. Choose one with subtle yet unique details like pleated shoulders or a mock turtleneck for an extra dose of style.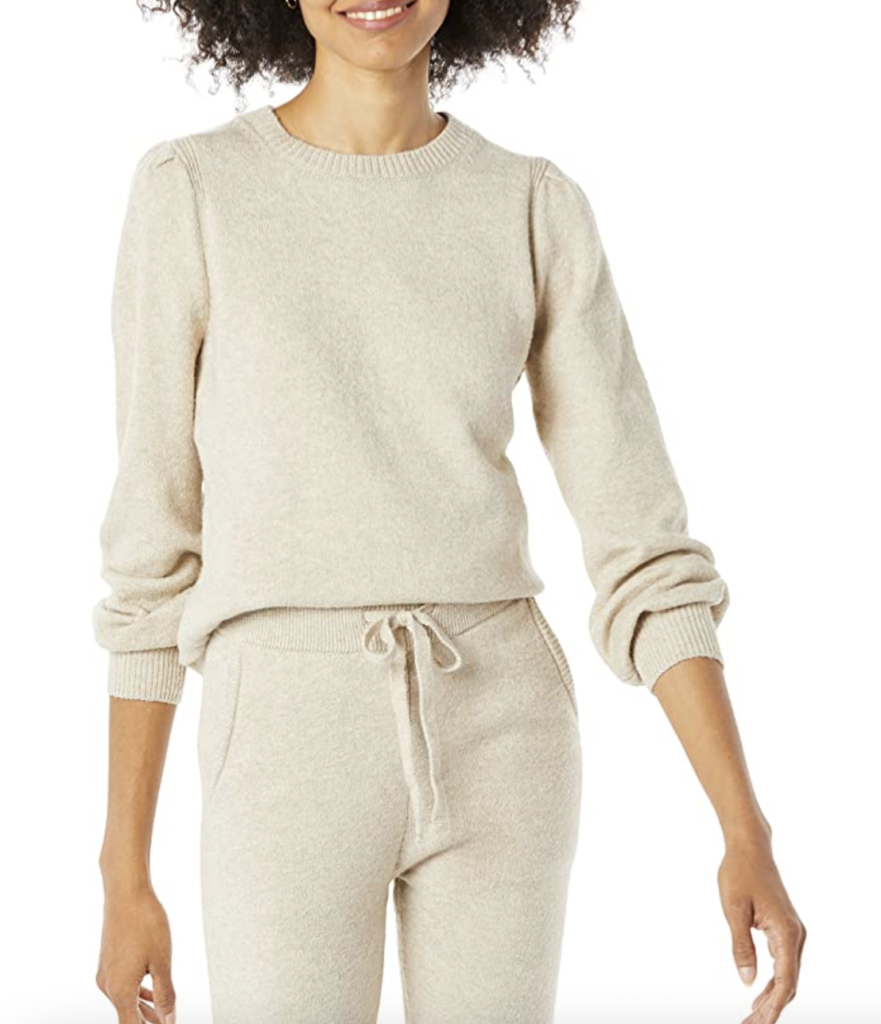 CF Pick: Amazon Essentials Women's Soft Touch Pleated Shoulder Crewneck Sweater, $28
9. Walkable Heels
When it comes to French style, comfort is key — especially for footwear. So, when you're shopping for pumps, slingbacks, and other dressy shoes that give you a little height, choose stacked or kitten heels that are easy to walk in. That way, you can stroll through the Parisian streets (or your college campus) without hurting your feet.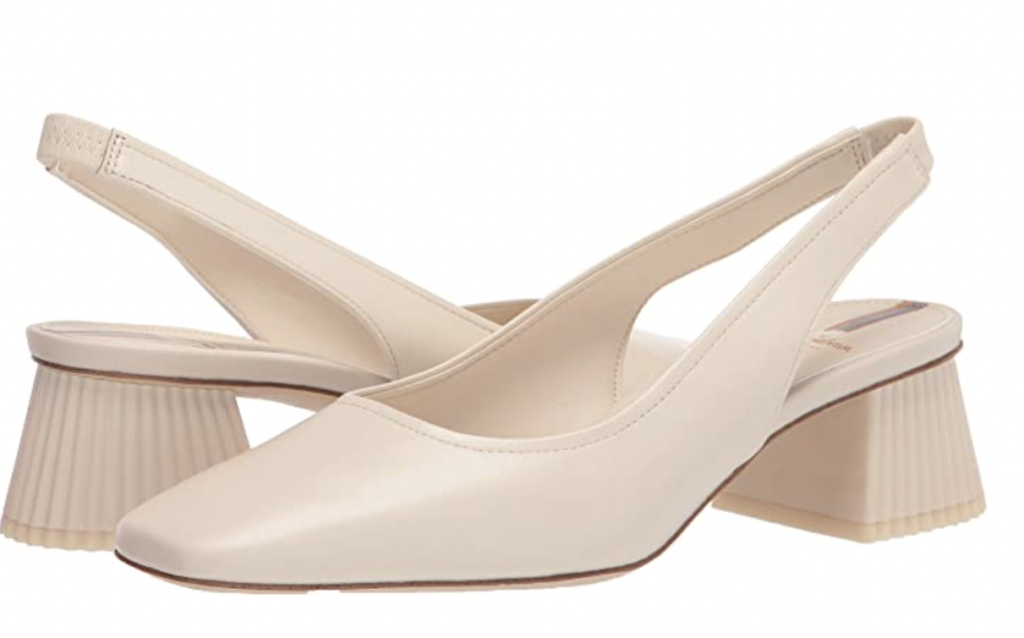 CF Pick: Sam Edelman Women's Toren Pump, $130
10. A Structured Handbag
Every girl needs a place to store her phone, keys, and lip gloss when she's out and about, and a structured handbag is a must for French-inspired style. Crossbodies, totes, and top-handle bags in leather or croc materials are a great choice. To make the most of your purchase, opt for a purse in a neutral color like black, tan, or white.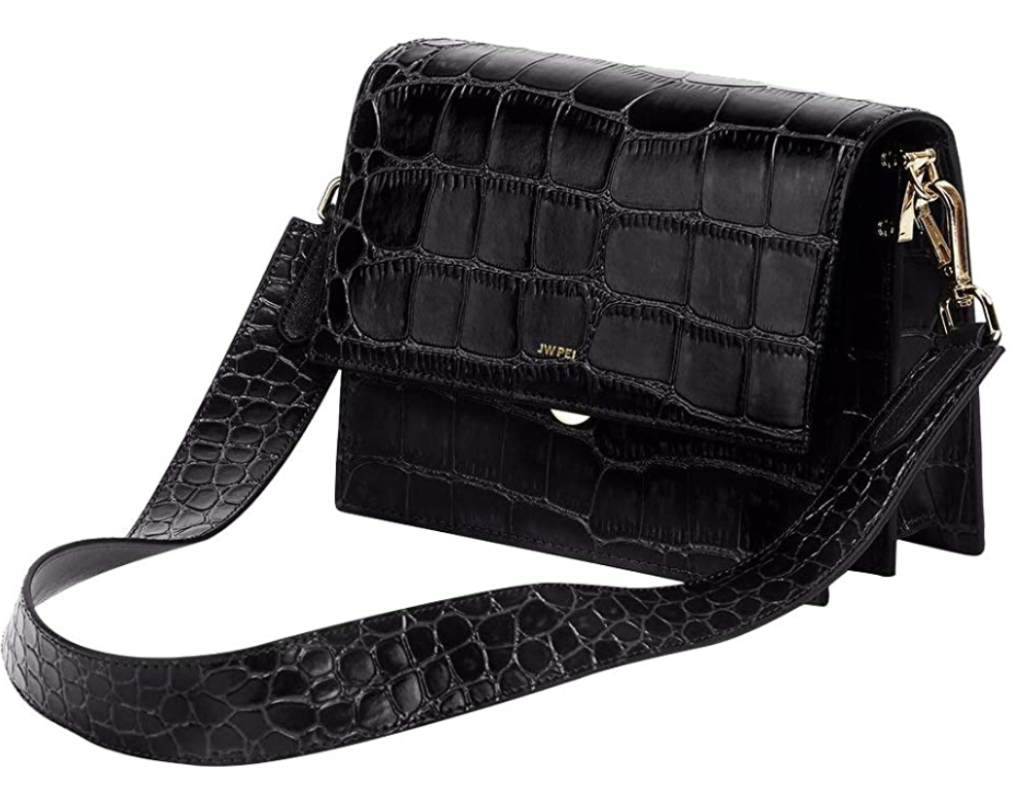 CF Pick: JW PEI Small Crossbody Bag, $65
11. Versatile White Sneakers
When you want a more casual outfit, a good pair of white sneakers will always come in handy. These shoes go well with so many looks, from jeans and a button-down to flowy wrap dresses. Pro tip: Save yourself the hassle of trying to keep your white sneakers in perfect condition by choosing a leather style that can be wiped for easy clean-up.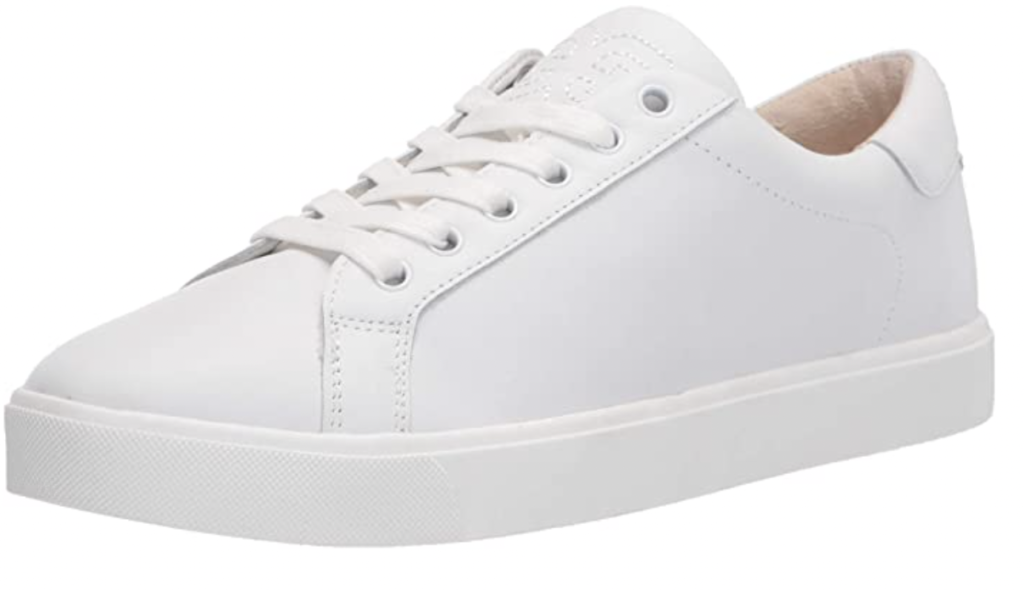 CF Pick: Sam Edelman Women's Ethyl Sneaker, $100
12. A Well-Fitting White Tee
You don't have to be French to appreciate the comfort and versatility of a white t-shirt. And if you're going for a Parisian look, this basic is one of the best places to start. Our advice? Don't settle for just any white tee; take the time to choose a fit that you feel comfortable and confident in. Not all white tees are made equal, and finding one that you truly love is more rewarding than you think.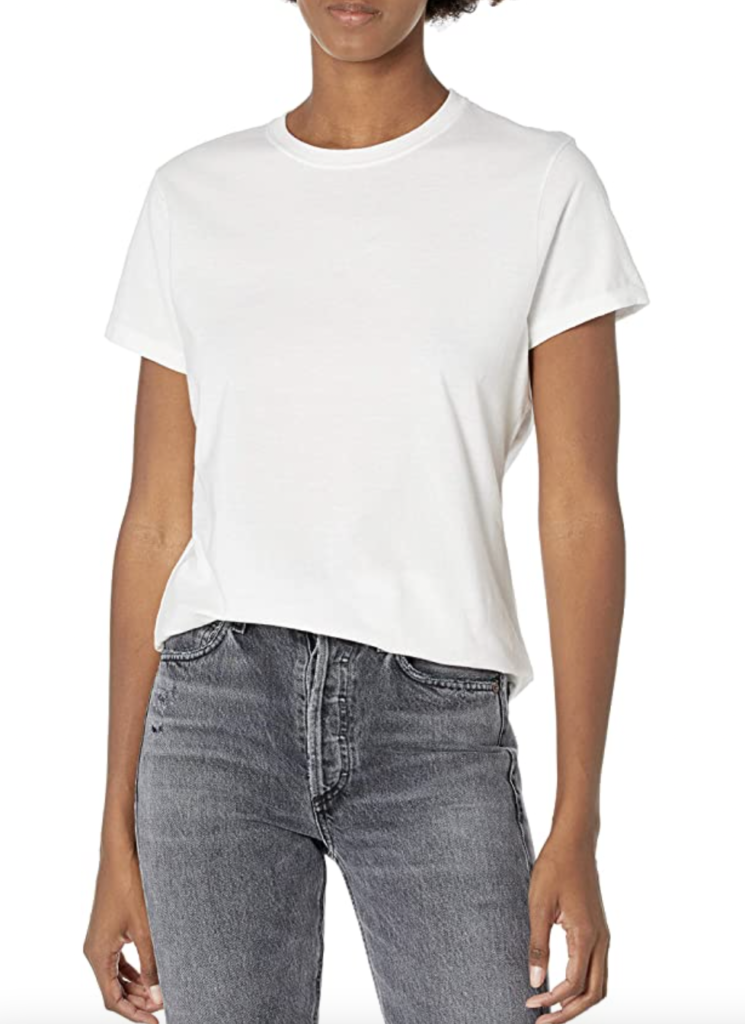 CF Pick: Hanes Women's Perfect-T Short Sleeve T-shirt, $13
Et voilà! Your French girl wardrobe is complete. Now all you need is a café au lait and a ticket to Paris. A girl can dream, right?
Don't forget to shop with Amazon Prime Student so you can get your new look delivered to your door with fast, free shipping!
As an Amazon Associate, College Fashionista earns from qualifying purchases.