If you are currently in college somewhere that is cold and gray, perhaps nothing sounds better than a spring break trip to sunny Florida. With gorgeous beaches, warm weather, and so many opportunities for entertainment and attractions, you will be anything but bored. Packing for a short getaway can be a challenge, however, but I've pulled together some must-have essentials that will have you looking and feeling gorgeous while being highly versatile and functional.
So if you are planning on going to Florida this spring break, here are some ideas of what to include in your wardrobe.
1. Breezy Fabrics
Nothing says "vacation" more than loose, airy coverups, or oversized pieces. Cotton and linen are perfect for warm temperatures and give a put-together, classy look that is still comfortable. H&M has some extremely affordable pieces that are worth considering for any vacation. Investing in quality linen is also a great route to take, and will last years!
H&M Cotton Beach Dress
Available in white. $19.99
H&M Wide-leg Pants
Available in white, black, pink, and more prints. $19.99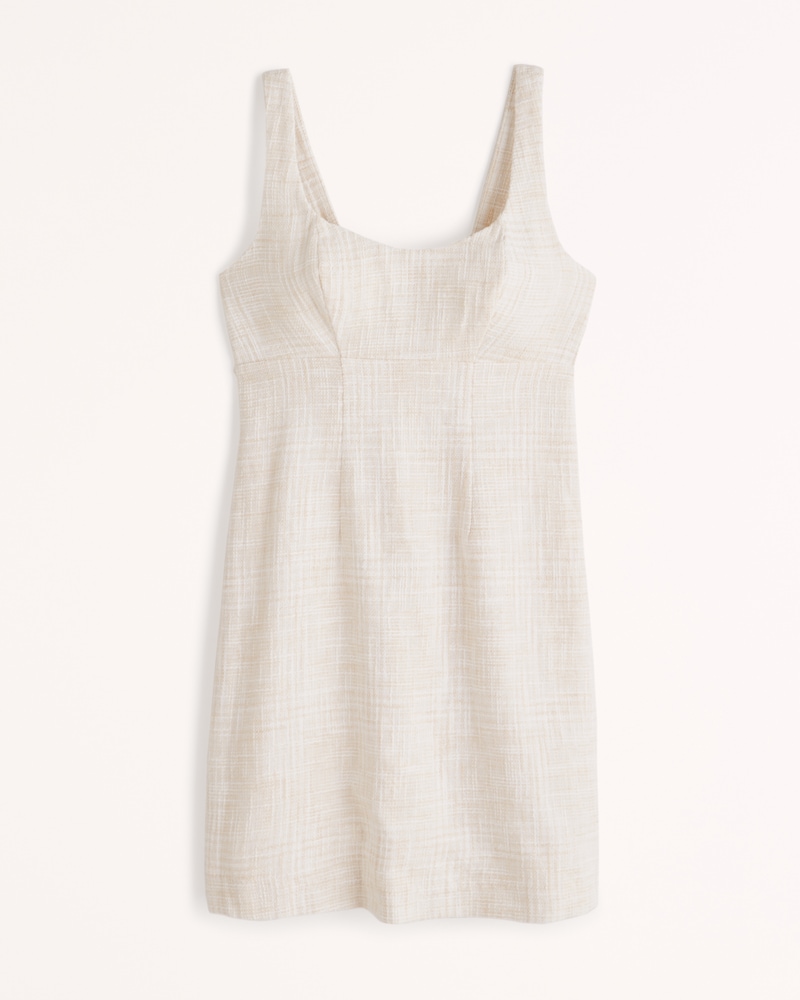 Abercrombie & Fitch Tweed Corset Mini Dress
Available in cream, light blue, and navy plaid. $70
Gap Linen Boyfriend Shirt
Shown in New Off White. $69.95
2. Colorful Shorts
Elevate any outfit with some simple colorful shorts. For casual outfits, these Lululemon Low-Rise Speed Ups are perfect for running errands and come in gorgeous shades, like magenta pink and bright turquoise. Pair these with any tank top or t-shirt and you have a simple but bright outfit for hanging out with friends at the boardwalk, or for resting after a long day at the beach.
Lululemon Speed Up Low-Rise Lined Short 2.5″
Shown in Sonic Pink. $68
For a more tailored look, these high-waisted shorts from Zara are a great choice for a night out on the town, dinner with friends, or to do some shopping. Dress them up with strappy sandals or dress down with white leather sneakers. These shorts bring a pop of color to any outfit.
Zara High Waisted Shorts
Available in Bluish, Fuchsia, White, and Green. $39.90
3. Crochet & Knit Tops
Although a somewhat recent trend, crochet tops and sweaters are anything but basic. Whether opting for a more open knit like this sweater from H&M or this tank top from Abercrombie, there are so many ways to wear crochet, all giving island-living vibes. Paired with a bright short or neutral loose pant gives you so many options to work with. This Free People set gives you two options to choose from that you can mix and match with other pieces.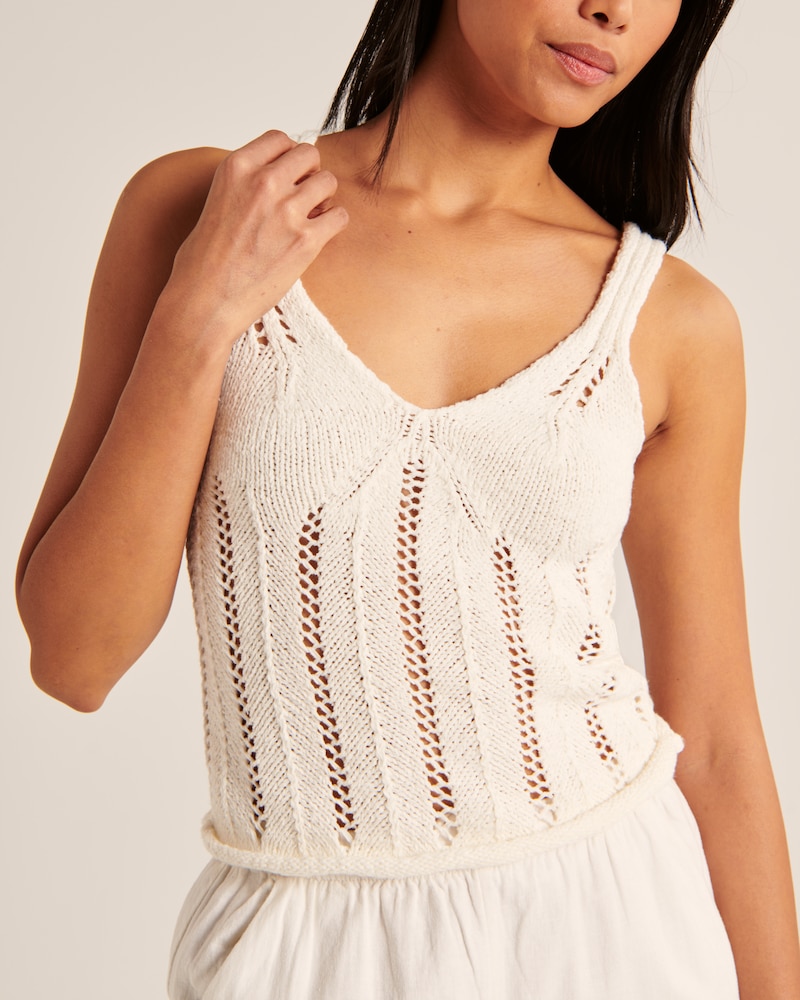 Abercrombie & Fitch Skimming V-Neck Crochet Tank
Available in White, Mint Green, and Burnt Orange. $50
Free People Marsha Sweater Set
Available in Ivory and Chocolate. $78
H&M Open-Backed Hole-Knit Top
Available in Black and Cream. $24.99
4. Denim Statement Pieces
Instead of opting for the tried-and-true classic denim cutoffs (although they are definitely needed for any vacation!), try something more adventurous and go for denim statement pieces, like a cargo denim skirt or top.
Topshop Cargo Denim Miniskirt
$51
Zara TRF Denim Top
Shown in Navy Blue. $39.90
PROJECT GAP Sweetheart Denim Mini Dress
Shown in Medium Wash. $59.95
5. Bright Swimwear
Obviously, you can't forget the bikinis and swimsuits! Going for bright prints and colors can help add dimension to your outfit. Pair it with some denim shorts or white pants and you're set for the day!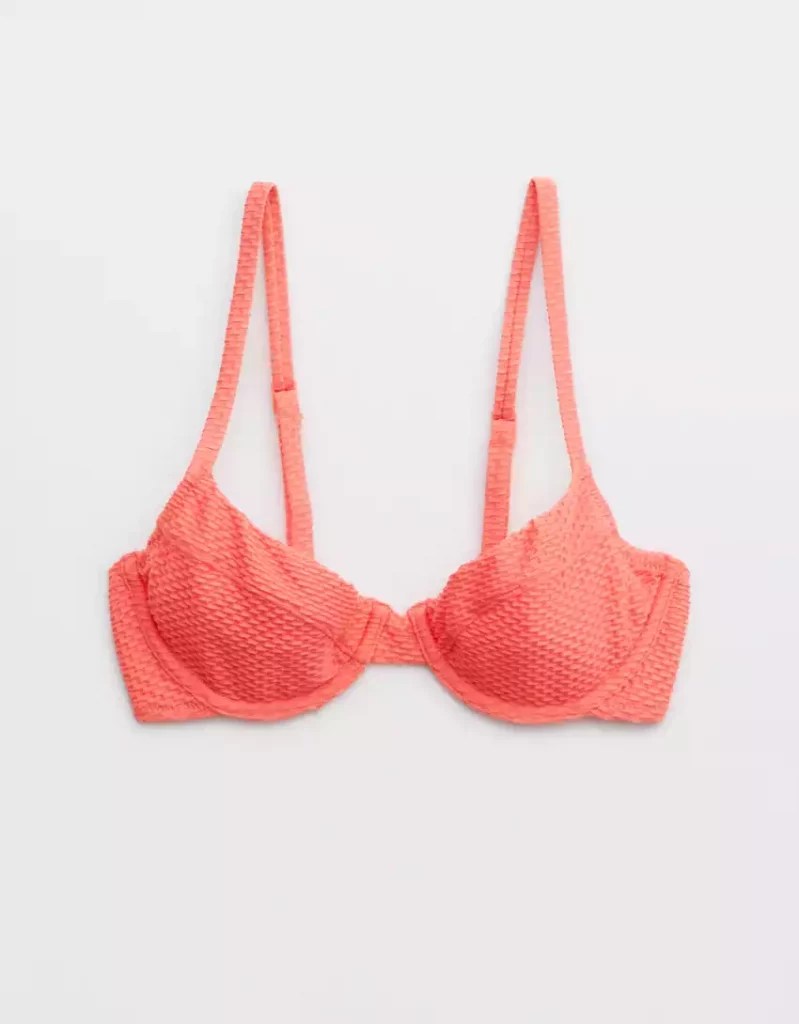 Aerie Jacquard Unlined Underwire Bikini Top
Available in Saturn Peach, Blue Lion, and Green Dazzle. $44.95
Free People Spell Cha Cha Twist One-Piece Swimsuit
Shown in Jewel. $179
For some more swimwear ideas, check out this College Fashionista article!