Everyone loves to have their eyebrows "on fleek," apply their eyeshadow to last all day, and keep their contour on Kardashian-level. But what do these makeup techniques have in common? They require creme products, all of which are notorious for getting super dry over time.
So what do you do when your brow pomade is in critical condition and there seems like there's no saving the dry block of product? Before you cry and/or throw away your hard-earned money, don't! Watch the video below for some major advice on how to get your product moist and as good as new.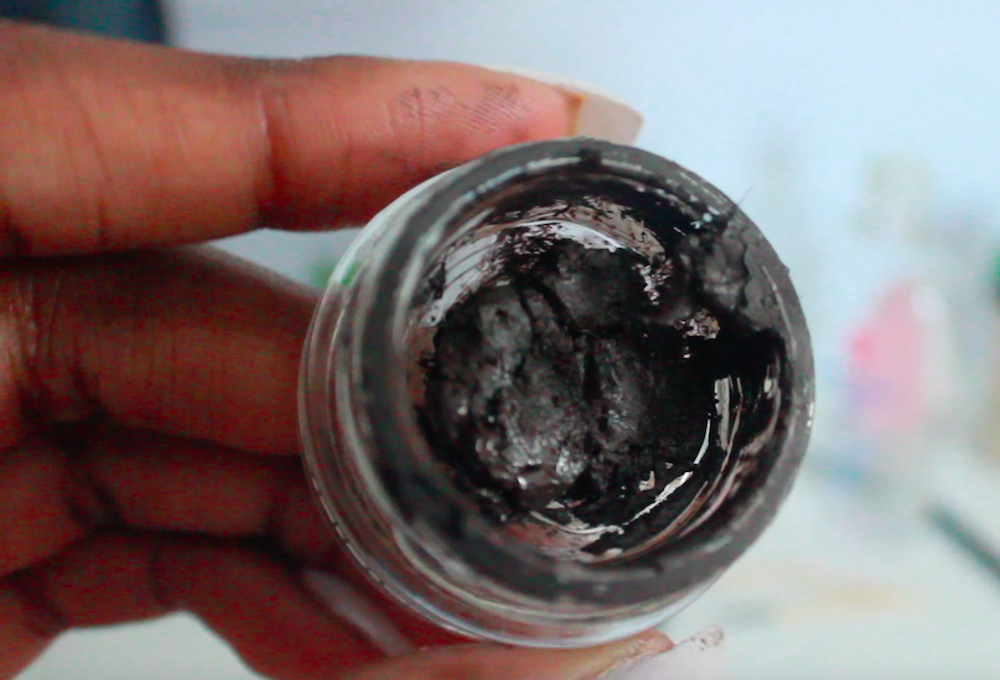 What You'll Need:
—your questionably dried out and sad creme product
—makeup mixing liquid (mine is by Mehron, but Inglot sells it as well)
—baby oil (can be used in place of the mixing liquid if you don't have any, and to add an extra drop of moisture while mixing)
—toothpicks or a beauty spatula
1—  Moisten the Product
The most important factor of this process is adding moisture too your critically-dry product. Start by pouring a tiny amount of your mixing liquid (or baby oil) into the bottle cap, then putting a few droplets into the product as needed. For creme eyeshadows, stick to just one droplet at first. For creme eyebrow pomades, contour palettes, and blushes, start with two. Bonus: makeup mixing liquids add more of the waterproof factor to your product!
2— Get Diggin'
Makeup lovers, this part may hurt your soul a little bit. Pick up the toothpick (I know, I know. Let's do it together) and dig your product away from its container's edges. Keep digging! Scrape it clean around the edges and bottom, but keep all the product in the container.
3— Mix It Up
Stir like your life depends on it! If your brow pomade is as stiff as mine was, it will take 2-3 minutes (and several broken toothpicks) to get a decent texture. The goal is to evenly distribute the mixing agent you added— not to turn your product into a total smoothie! You might want to add one more droplet of mixing agent as you mix, but seriously Fashionistas, don't overdo it.
4— Product Currently Looks Like Dog Poo, Now What?
Once you have a nice little ball of product in the center of your dish, flatten it back into the shape of the container! I used the top of my setting spray bottle to spread it across the bottom of the container again. Notice that now, there's little-to-no product being wasted, stuck on the sides of your container!
Tip: If you don't have anything to flatten it with, wrap a quarter in a wet paper towel!
5— All done!
You may want to test out the difference on the back of your hand to make sure it's perfectly revived and not too oily. Take a look at that color and application difference! Saving money has never looked so good.
Now that you've rescued your favorite creme products (rather than having to buy new ones), let us know how you'll use all your extra money in the comments below! Perhaps you now have enough for a trip to one of America's coolest museums!