We have no shame when it comes down to looking our best at the gym. We'll be first in line to pick up any fresh fitness finds at our favorite retailers. We're also guilty of taking our workout classes just as seriously as our gen-ed courses. As fun as it is, maintaining your health is essential as it can affect everything from how well you do in classes to your energy levels on a day-to-day basis. We wrote our back-to-school fitness guide for the community members whose workout sneakers are just as much of a closet staple as their denim jacket.
Getting back into a routine that shows some love to your mind and body will keep you on top of your game throughout the entire school year. To complement your new, healthy habits, you need workout gear to match. Updating these items will feel just as good as when you revamp your fall wardrobe and beauty products. These brands will help you jump right back into a wellness routine with the start of a brand-new semester.
Clothing and Accessories
Adidas
We're all about rocking those three stripes inside and outside of the gym. Adidas has almost become synonymous with street style. Most products from the brand also happen to be the comfiest thing to throw on for a night in binge-watching your fave Netflix series. Swipe up a pair of these neutral Flashback Sneakers ($90) and a "Gen Z Yellow" Adidas Originals Trefoil Hoodie ($70). Pieces like these are versatile enough to take you through any season and any activity.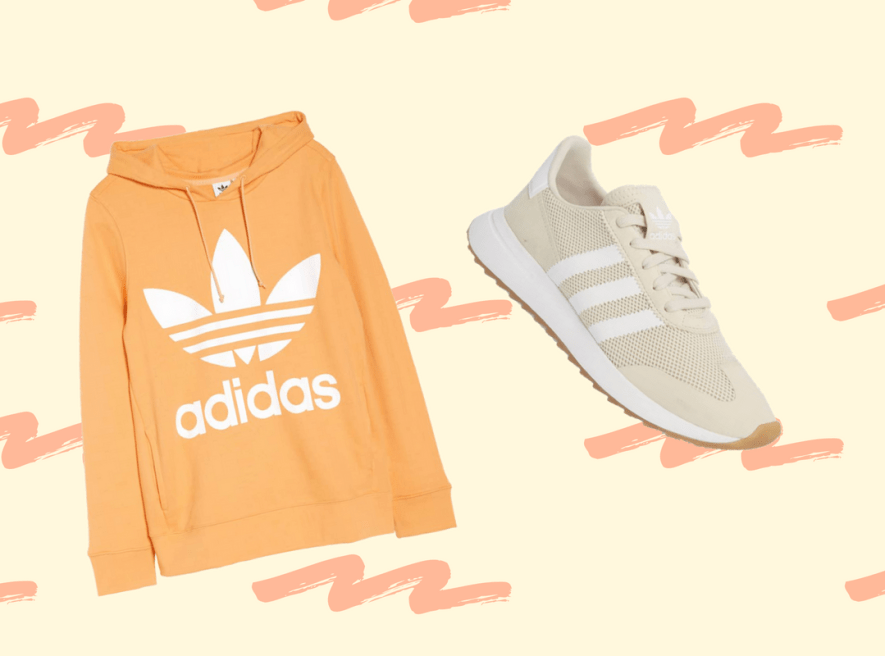 Puma
With the "ugly" sneaker trend in full force, we can't help but feature the Thunder Electric Sneakers ($119) in our back-to-school fitness guide and add them to our cart. While they might not be your go-to for exercising, their mix of comfort and style make them a must-have for fall. Just be sure to grab a Conveyor Duffel Bag ($55) so you can carry these and your workout shoes to and from your lifting sesh.
Topshop
Whether you're an eager participant in spin class, an avid cyclist, or just trend savvy, cycling shorts are in and aren't leaving anytime soon. We're all about feeling good in what we wear, and this stretchy pair of Disco Cycling Shorts ($22) fits the bill, proving that style over comfort is clearly a thing of the past. Pair them with this Ivy Park Sheer Flock Logo Bra ($45) and get those wheels turning in the studio or in class.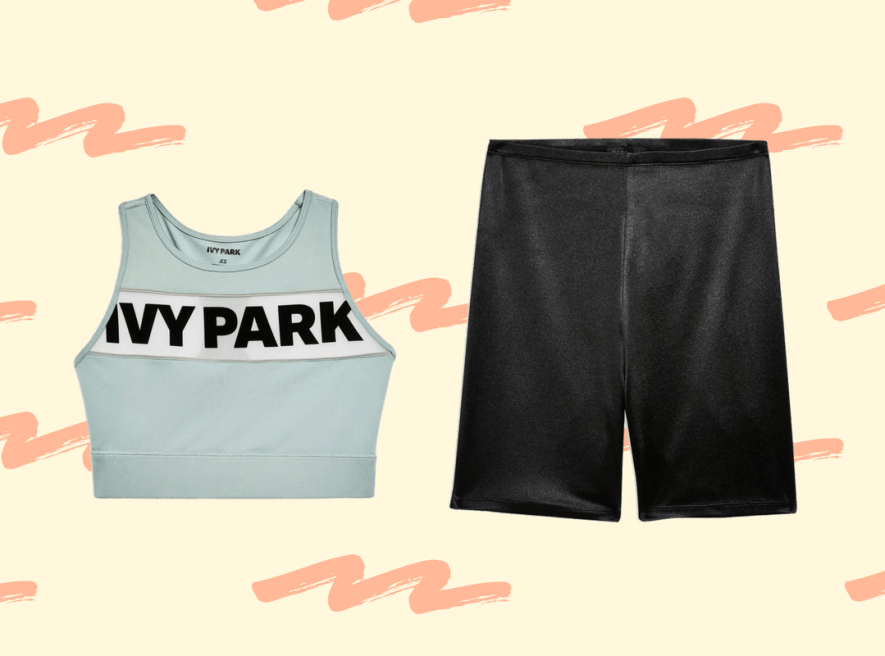 Bandier Private Label
A pullover like this Power Crew Sweatshirt ($45) from Bandier makes walks to the gym bearable when the temperature begins to dip. It also serves as the perfect warm-up sweatshirt when you're doing power cleans and squats. Once you've worn out every last muscle, you can slip your sweaty items into the Bandier Mesh Shoe Bag ($39) so you don't have to mix your workout gear with your everyday attire.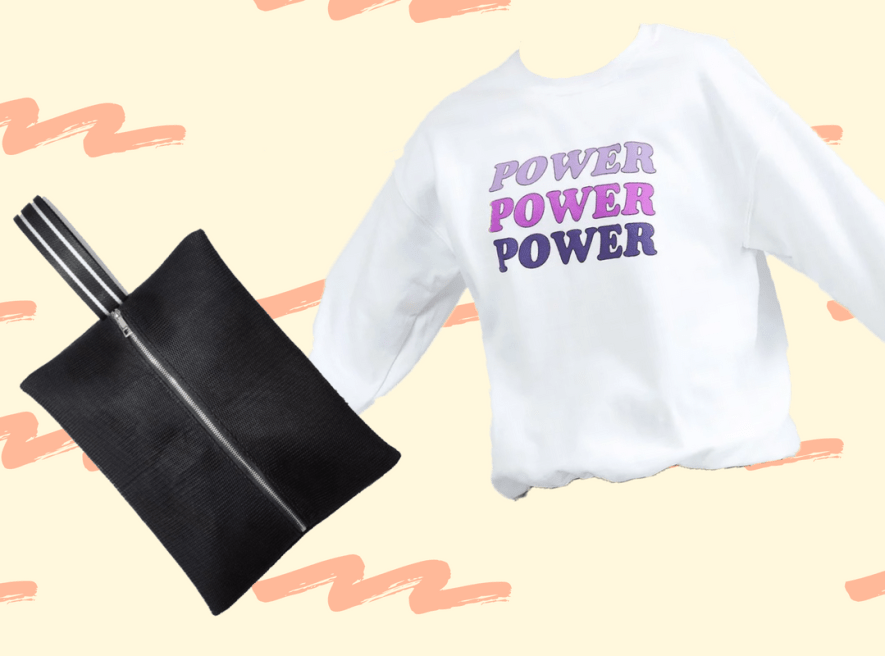 Classes
ClassPass
Gym memberships are expensive. If your campus doesn't have a rec center, it can be hard to fit this monthly charge into your budget. If you're a fan of classes, you can cut down on costs using ClassPass. A membership here means you don't have to commit to one gym or studio. You can run all over town trying new classes and building up strength and endurance. Whether you're a fan of yoga, pilates, crossfit, or kickboxing, you'll easily find something you like. Classes aren't the only things you can use your ClassPass credits toward though. Acupuncture, spas, and saunas are just a few of the other wellness perks that are a part of the deal.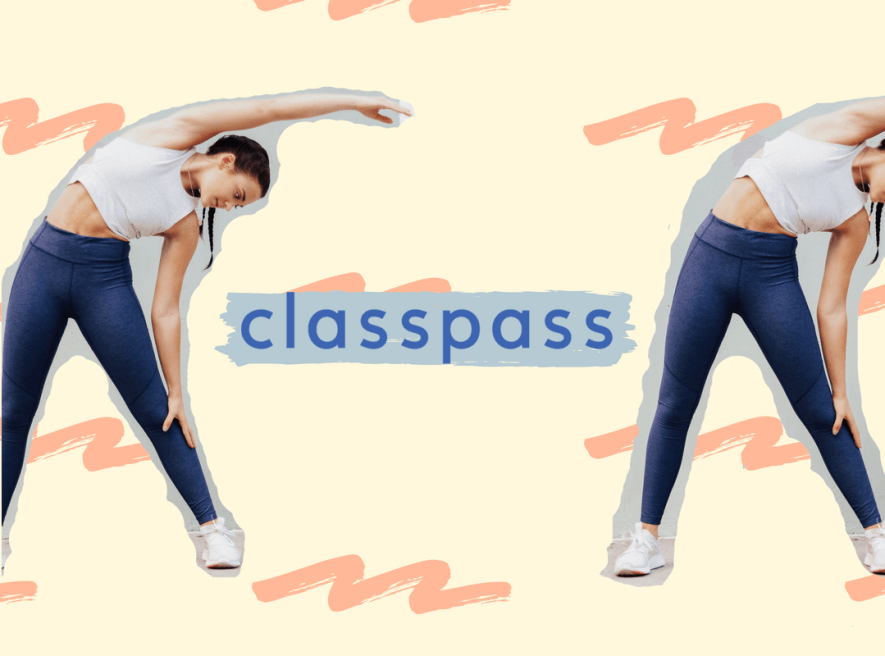 College Fashionista's back-to-school shopping guides are your resource for the most stylish deals in fitness, beauty, and fashion. All of our links are shoppable, so you can create the college look you've always wanted without breaking the bank.
What are your must-have fitness gear and accessories? Do you have a favorite workout? Let us know below!