"Look good, feel good." I thought of this popular saying while exercising at the gym a few months ago. I realized that similar to how I prefer to put effort into my everyday appearance so that I feel ready to take on the day, I needed to revamp my workout attire. Since then, I've decided to purchase pieces that make me feel comfortable and confident while I exercise, and, of course, with a touch of style!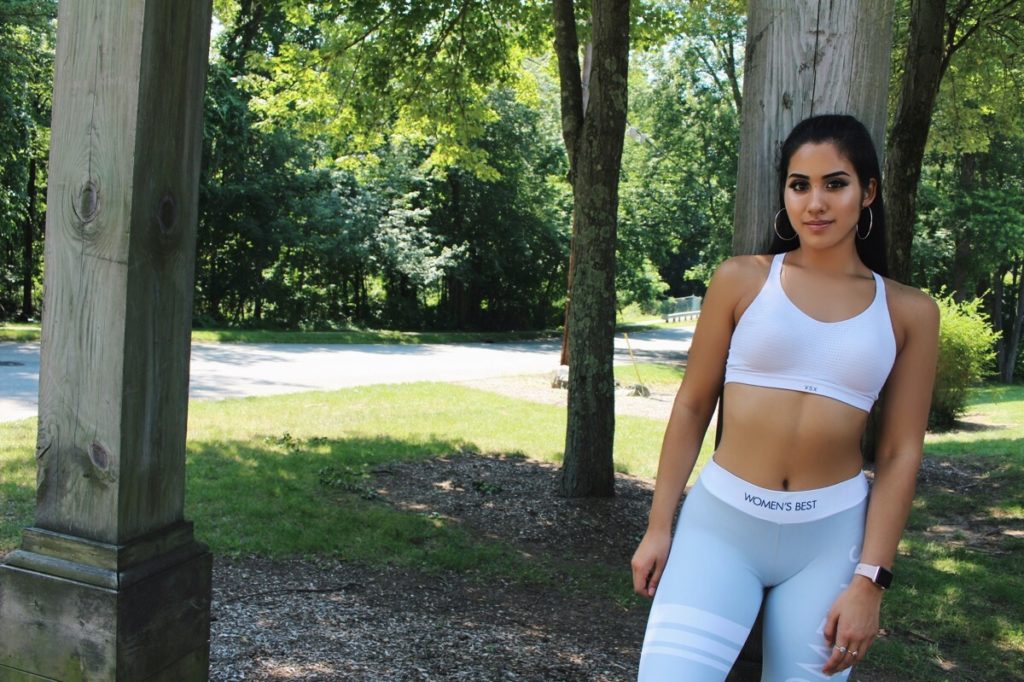 This outfit is one of my personal favorites to exercise in, in addition to the gray and white combo. Especially now that it's summer, wearing solely a sports bra complements mid-rise or high-rise leggings!
1—Sports bras. Lately, I've seen that sports bras, fitted tops, and crop tops are in style for both exercise and leisurewear. They allow you to move with ease, whereas long sleeve, baggy T-shirts or hoodies can be somewhat restrictive, depending on what movements you're doing. Also, wearing white will definitely highlight your sun-kissed skin!
2—Leggings. Regardless of the season, leggings are my preferred type of bottoms for exercise. Not only do they fit so seamlessly, but they accentuate your curves and allow you to show off your amazing legs! I really appreciate gray tones because they're less typical than your everyday black leggings, yet still match with most colors. I'm wearing the Women's Best Inspire Leggings in gray/white!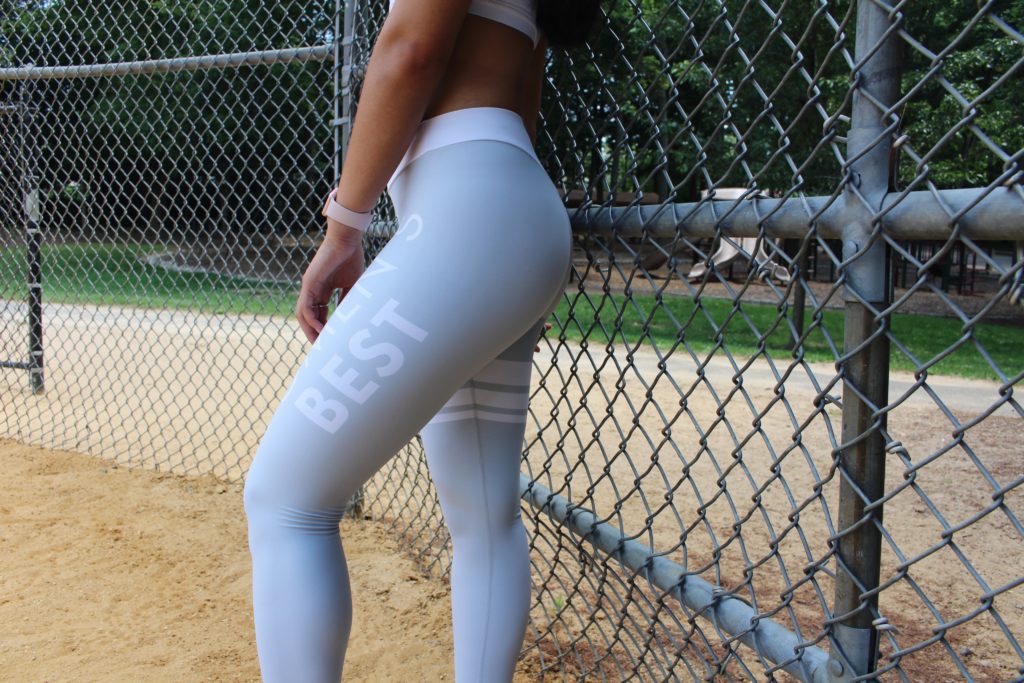 3—White Sneakers. The Nike Huarache sneakers are my go-to pair of athletic shoes. They're unbelievably comfortable and cushioned, and look good both in the gym and on the streets! White sneakers are a great addition to an outfit.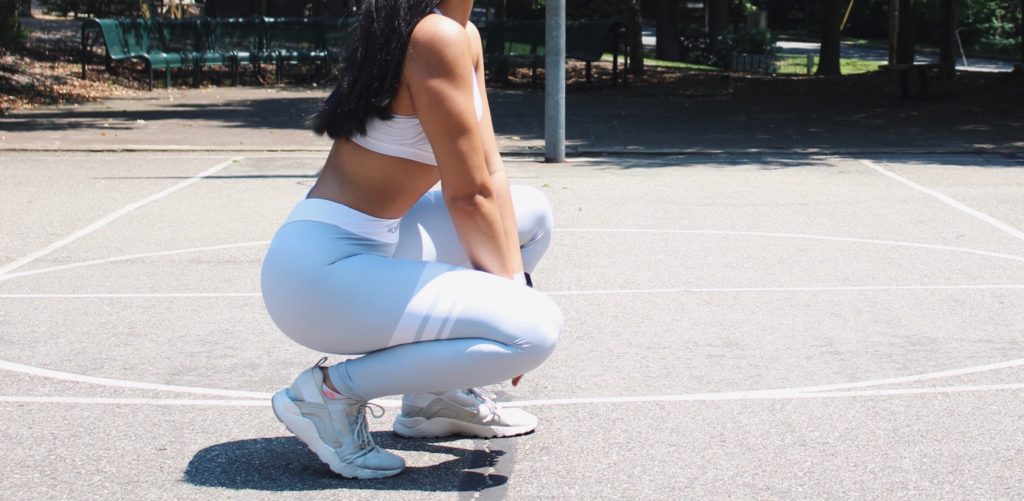 4—Apple Watch. To finish off this look, I'm sporting an Apple Watch so that I can keep track of my activity! I absolutely adore the rose gold finish with the light pink sports band. It's a great touch of color!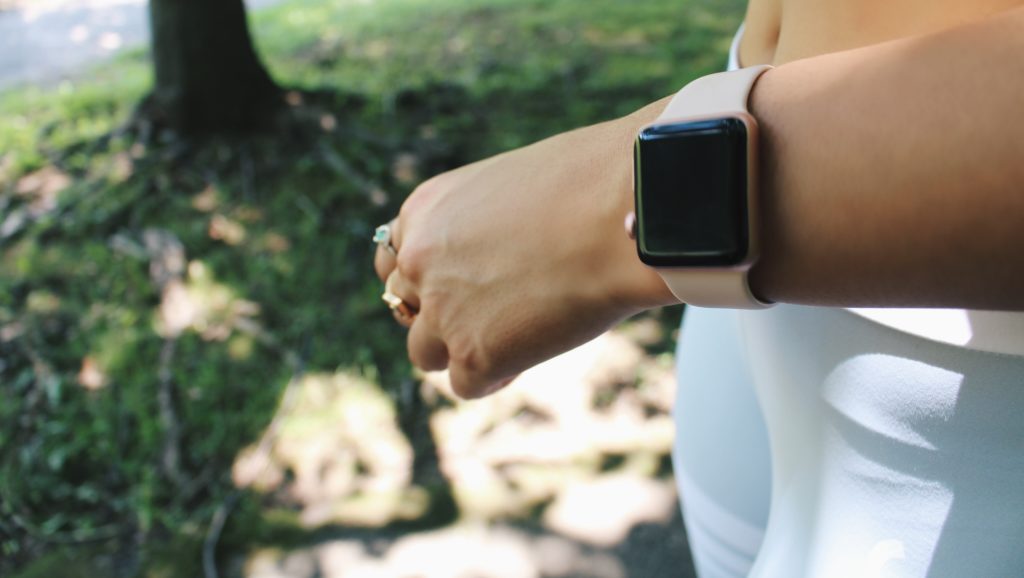 I hope you all enjoyed this athletic look! How do the rest of you Fashionistas like to dress when you exercise? Let me know in the comments below, or show us on social media! Don't forget to tag @Cfashionista.