While you were busy catching up on the new TV season premieres and Instagramming quotes about the first day of fall, the fashion world flocked to Milan to see what the Italian fashion houses have in store for us for spring. Missed all the latest collections because you were sucked in by Olivia Pope's new coat-drobe or in a pumpkin spice coma? Don't fret!
Here are the five things you need to know about Milan Fashion Week.
1. Bella-issimo: Gigi who? (Just kidding. Calm down.) But seriously, Milan Fashion Week was all about Gigi's younger sister, Bella Hadid, earning her "supermodel" status. From Missoni to Versace to Bottega Vaneta, Bella's runway rèsumè just got a serious upgrade. Next stop: Paris Fashion Week and likely joining Taylor Swift's BFF squad.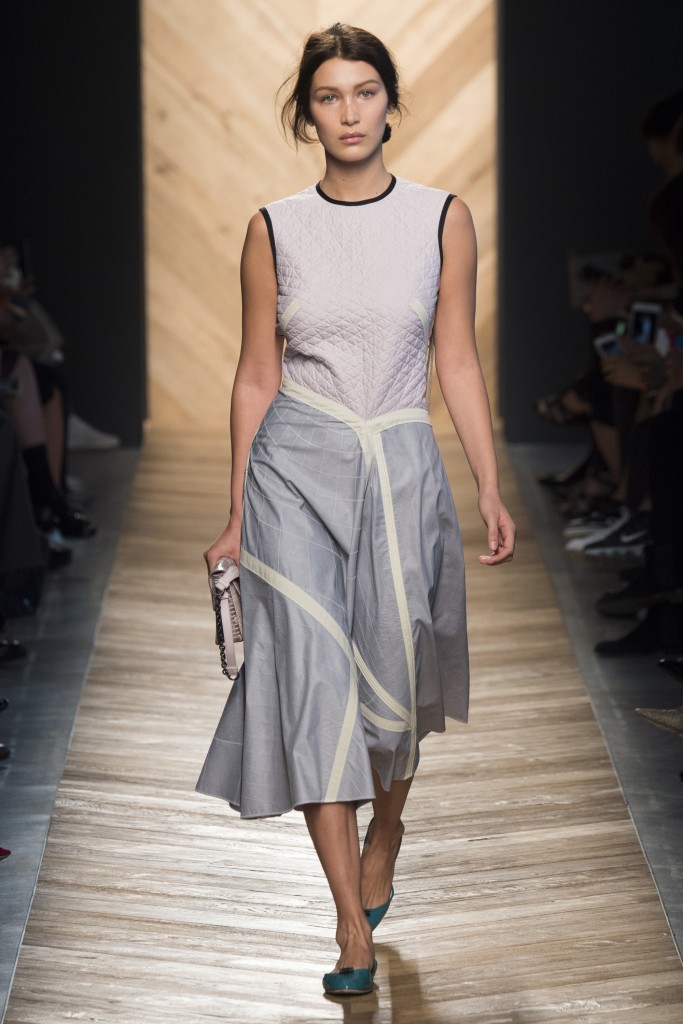 2. Fash-fun: When it comes to Jeremy Scott, he puts the F in fashion. The theme this season was, no joke, "car wash couture." There is no symbolism or subtext about his designs—wrapping the models in literal caution tape. Sure the collection looks more like the costumes for Miley Cyrus' next tour/hosting gig/Instagram pic than wearable garments, but isn't that the point?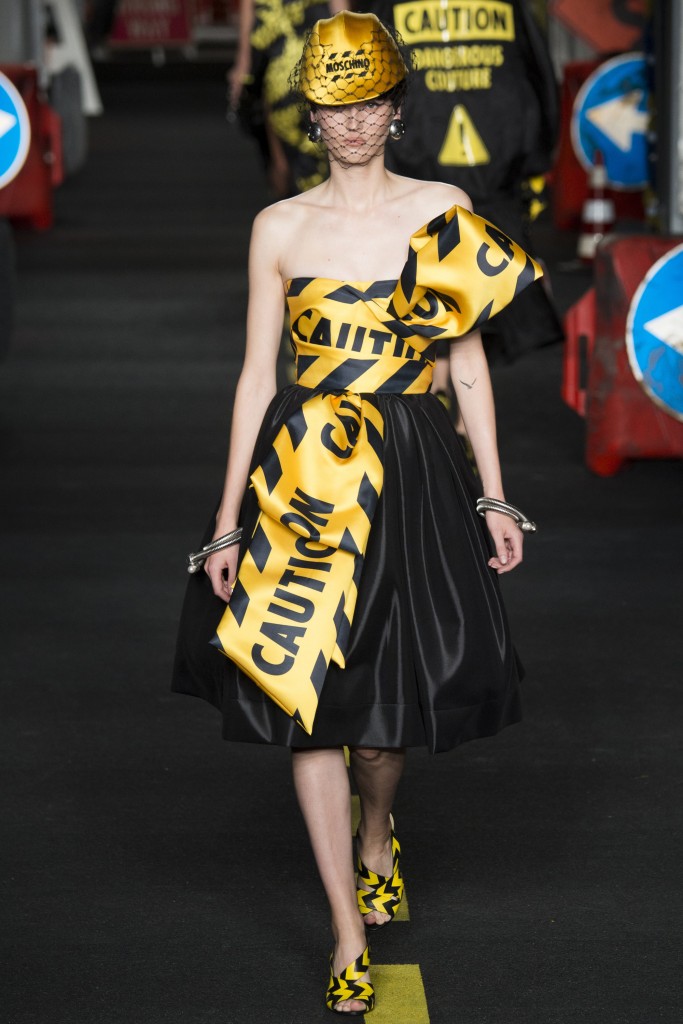 3. A love letter to Italy: Dolce&Gabbana's collection was clearly influenced by their surroundings. From Florence to Rome to Milan, their collection was a literal love letter to their beloved country—going so far as to write out "I heart Italy" on at least one top they sent down the runway. As lovers of pizza, pasta, wine and couture ourselves, we completely share Dolce&Gabbana's admiration.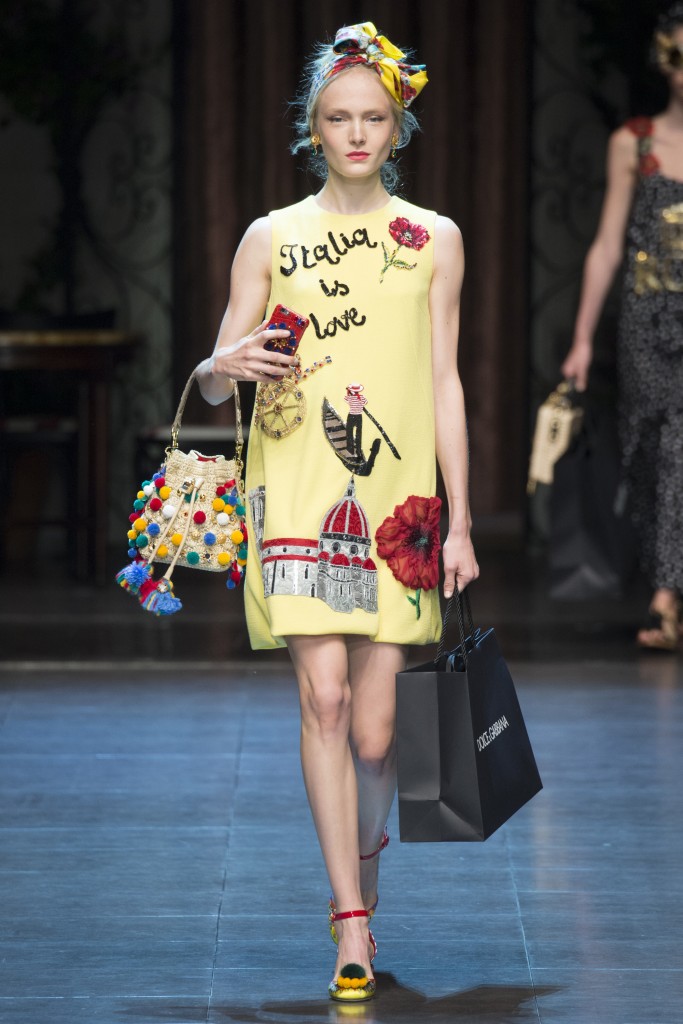 4. The F-word: Flat is fashion's new favorite four letter f-word. Everyone from Gucci to Pucci sent flats (and super "dumpy-chic" ones might I add) down the runway. The only people upset about this? Orthopedic surgeons.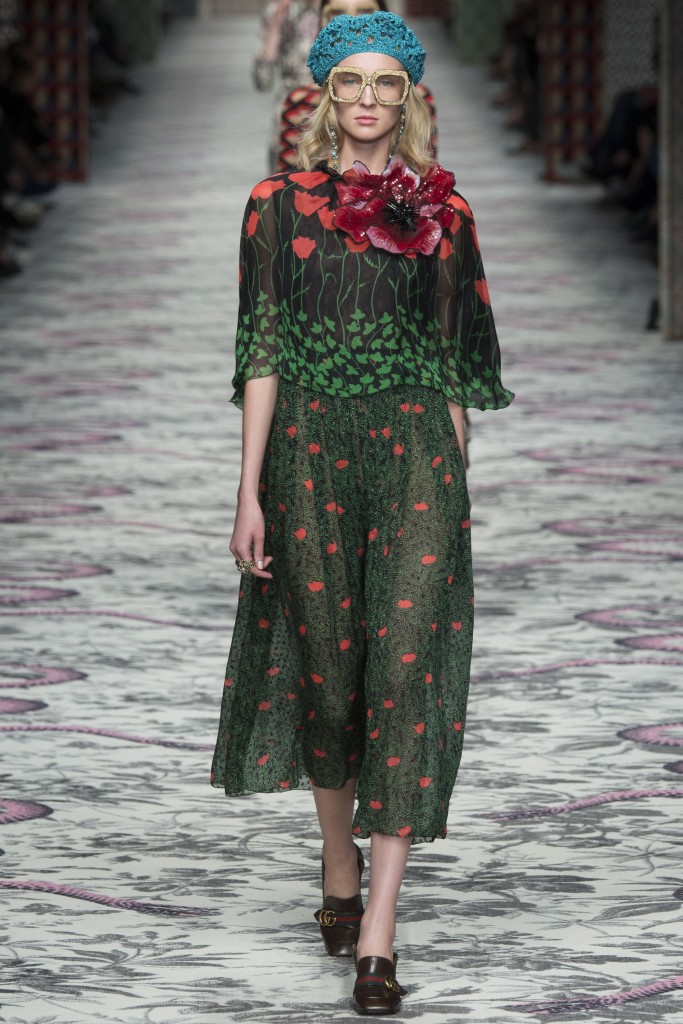 5. Shocking news: Missoni showed stripes. This news is as surprising as finding out Kylie Jenner's lips are not real.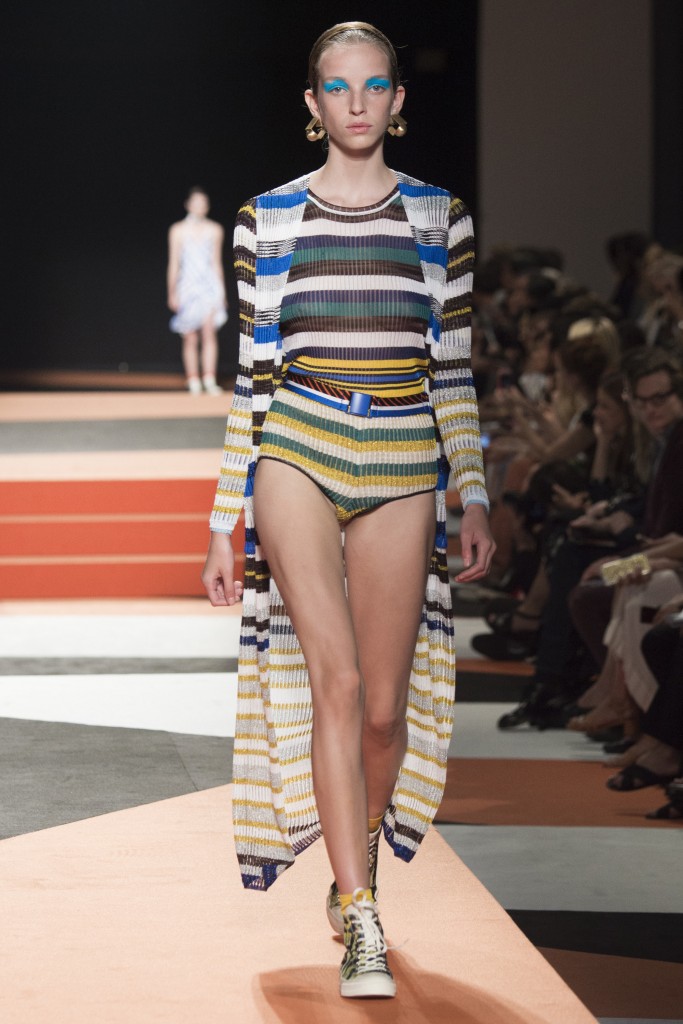 Photos via Vogue.com