Do you ever rummage through your closet, pull a shirt out, and think, "Why was this ever a good idea?" Well, you are definitely not alone. Trends come and go, but luckily, they always make their way back at some point—a year or even two decades! I tend to get sick of my wardrobe because a lot of my pieces are extremely trendy and end up going out of style. Currently, the '90s are totally in, so instead of looking for something in my closet, I ran over to my mom's closet where I can find the best accessories and clothes.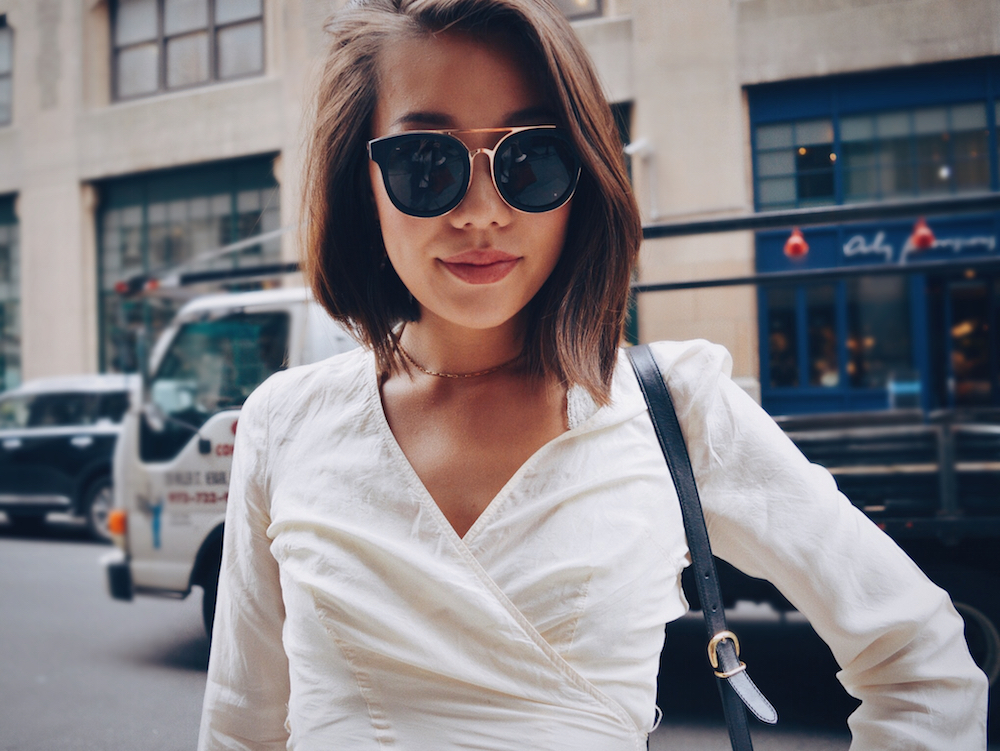 My mom has an amazing collection of clothes, bags, and accessories from the '80s and '90s (I would like to thank her for her shopaholic phase). Everything is authentic and each piece is a little part of history, which I love. Another perk of wearing your mom's old clothes is that no one will have it, which makes you unique.
I pulled out a beautiful off-white satin blouse with bell sleeves and decided to pair it with Pookie & Sebastian jeans that have asymmetric hemming. Since the top is dramatic, I wanted to tone it down with simple blue wash jeans. My mom luckily let me borrow her Gucci crossbody bag that she bought in the '80s, and I absolutely love it because the detailing is subtle and it doesn't scream "designer." I paired the black bag with black leather cut-out booties for a fresh spring vibe.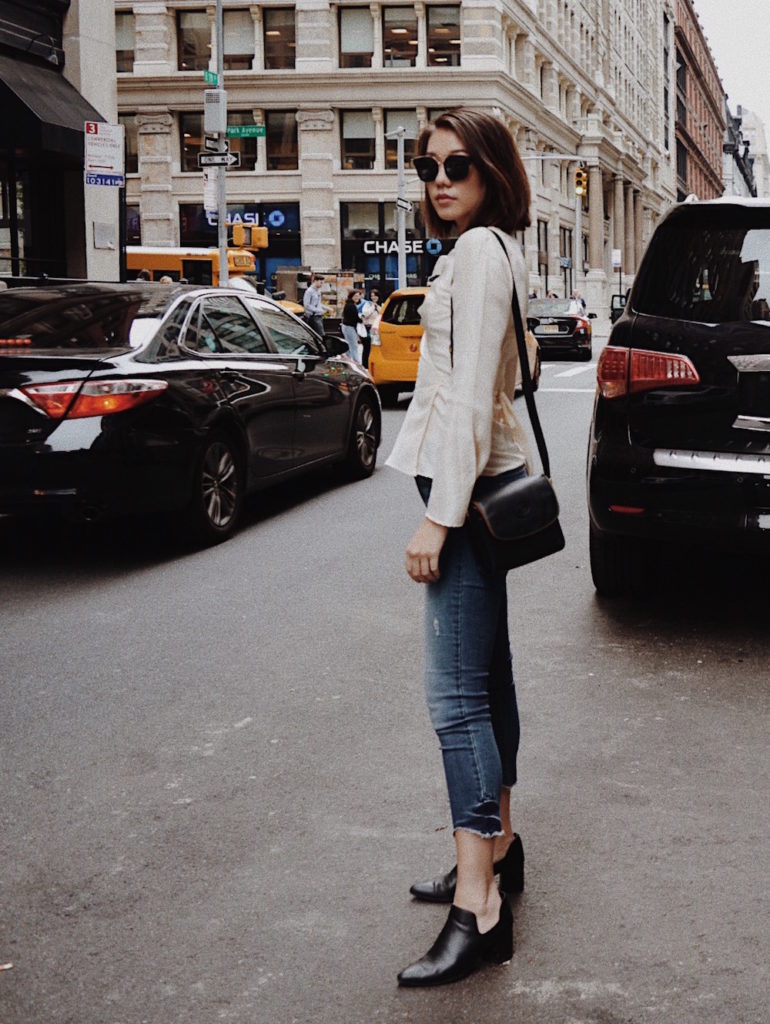 I found this blouse incredibly appealing since I've seen bell sleeves everywhere lately. I don't know where the blouse is from, but I found three summer shirts, inspired by my mom's, all under $100 from Madewell, Urban Outfitters, and Zara.
As a college student, purchasing a designer bag is not realistic, but you may be able to find vintage designer bags or used ones at a marked down price on websites like Poshmark, Etsy, Depop, and The RealReal.
I urge you all to go through your mom's, aunt's, or a close one's wardrobe, with their permission of course, and find an item that you immediately fall in love with. You may not always find what you want, but it's always good to keep your mind open and accepting of new clothes or accessories that are out of your comfort zone.
Comment below and tell me what you found lying around in your mom's (or a close one's) closet!