Florals for fall—revolutionary? Miranda Priestly may not be convinced, but every Fashionista and Fashionisto is embracing the floral trend. Whether it's dark florals, light florals, floral patches, calico, or floral statement pieces, fall 2017 is proving that flowers aren't just for spring. Looking at retail lines from Anthropologie to Gucci, flower power is front and center. But what's making fall florals so strong, and why are we seeing it all over the place?
The first wave of floral came from Gucci in 2014 with its Gucci Flora Garden line inspired by the brand's 1966 botanical print. The print was originally designed on a silk scarf for Princess Grace of Monaco. In following years, celebrities were the vanguard of the trend. For example, Lana del Rey was the pioneer of flower crowns with her iconic "Born to Die" music video released in 2011. Harry Styles introduced the concept of flowers for men when he wore a head-to-toe Gucci floral suit in 2015 for One Direction's farewell performance. Beyoncé's 2017 pregnancy announcement set a new standard for floral goddesses with her jaw-dropping veil and floral backdrop. Selena Gomez helped introduce casual floral patterns with a daisy-patterned dress and matching bandana at Coachella 2017.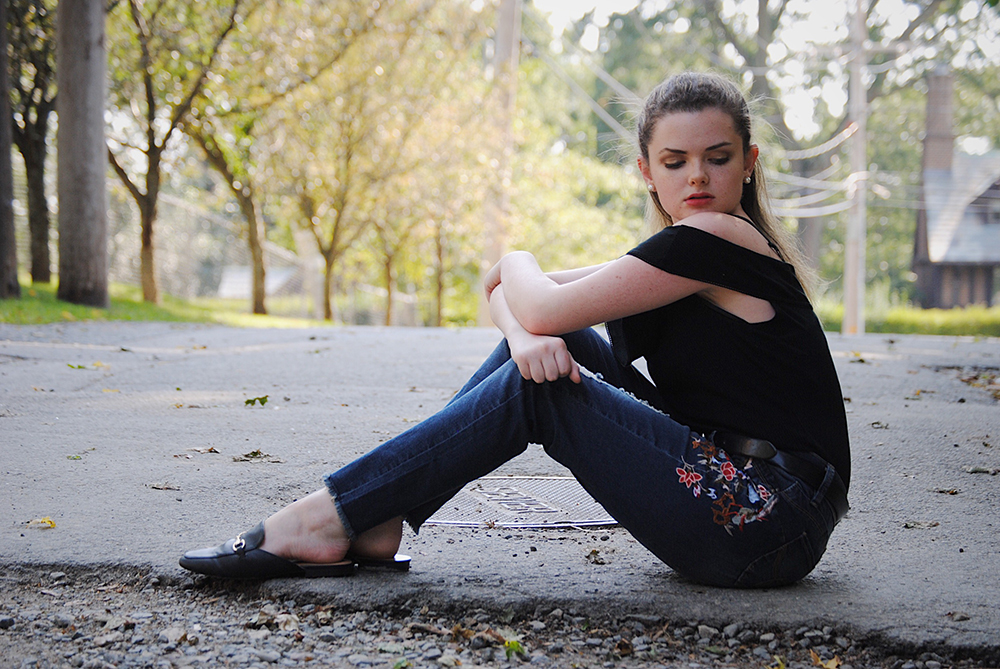 PHOTO: Madison Paloski
With the rise of floral patterns in haute couture and high-end brands, flowers have made their way into everyday wear in everyday brands. You can't enter a Forever 21 or H&M without picking up a piece covered in flower patches. Stores have been marketing boho- chic for years. These looks have been based on style icons like Vanessa Hudgens and Stevie Nicks who are known for their darker floral patterns and floral kimonos. Floral- embroidered denim has also come to the forefront of the floral trend as denim has evolved into its latest version this season.
Another aspect of floral trends that has made them so popular is current political and social influences. With the latest developments on issues concerning civil rights and environmental issues in the U.S., there has been an increase in protests and an overall demand for change. A movement like this hasn't been seen since the '60s and '70s. Flowers were more than prevalent throughout those decades and were synonymous with those who advocated change. So even now, the fashion world of today is mirroring that era.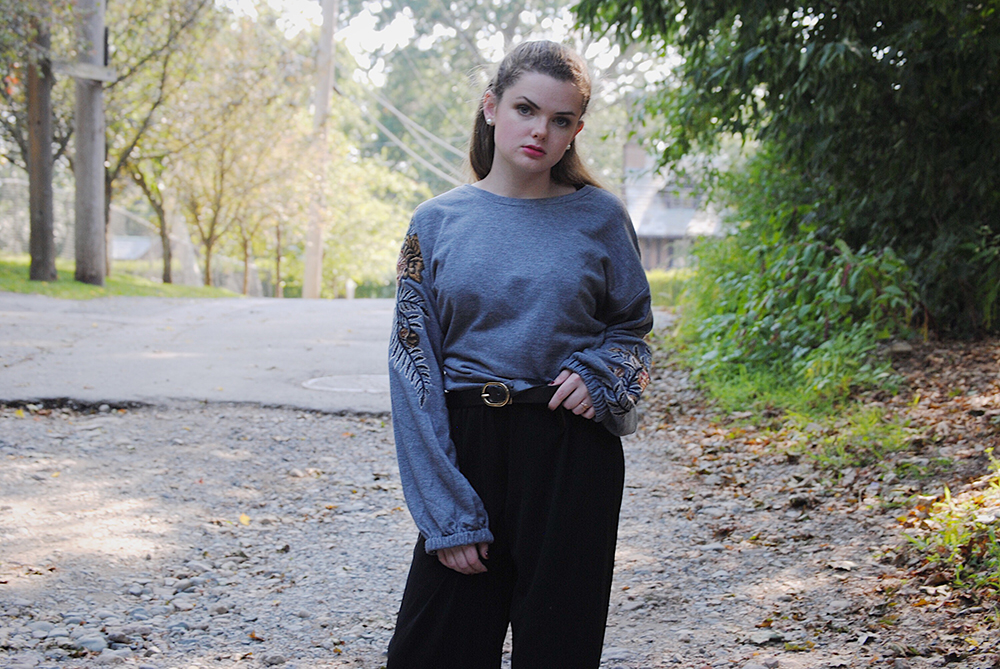 PHOTO: Madison Paloski
Like in the '60s and '70s, flowers are a breath of fresh air. Flowers represent the blossoming of new hope and change. The fashion industry has come to realize this and has incorporated it in both men's and women's lines. With a rise in popularity, floral trends are available in a plethora of options for everyone. From denim to dresses, shoes to scarfs, fall florals are the trend that every wardrobe needs this season.
How do you feel about fall florals? Are you excited for this new floral trend? Let us know on social media and in the comments below!
Featured photo by Madison Paloski.