When thinking about college, some of the most important things students' focus on are how to make friends, how to handle all their classes, and how to make school feel like home. However, when students are thrown into a situation where their apartment is small, plain, and messy, it can be hard to envision ever feeling comfortable at school. By following some of the simple tips I have gathered over the years, you can easily transform your ugly duck of an apartment into a swan.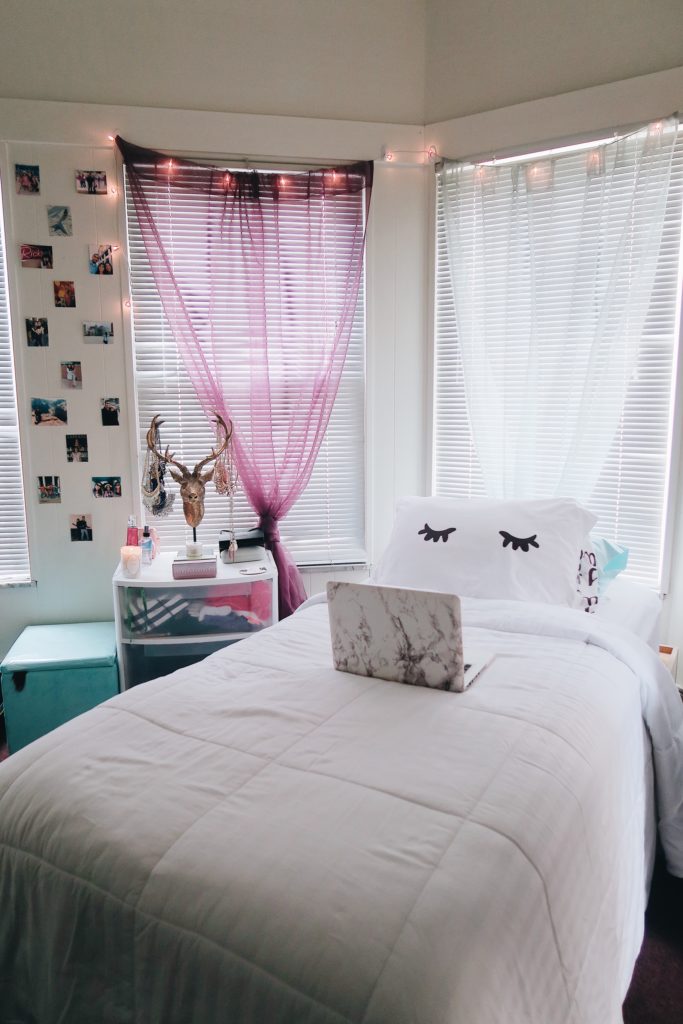 1—Pinterest. Pinterest is one of the most important tools in designing an apartment. Creating an apartment board is an easy way to find new and fun ideas, and to create a plan of how to decorate each room in your apartment.
2—Color palette. Before going out and buying any apartment décor, it's helpful to pick a theme and color palette for your apartment. When your apartment is decorated in a certain style, everything seems a lot neater. As you can see in my apartment, I have a Parisian and pastel color theme, as is seen with my Paris tapestry, and my blue and purple curtains. Additionally, by keeping a theme in mind when shopping, you won't end up with pieces that clash with one another.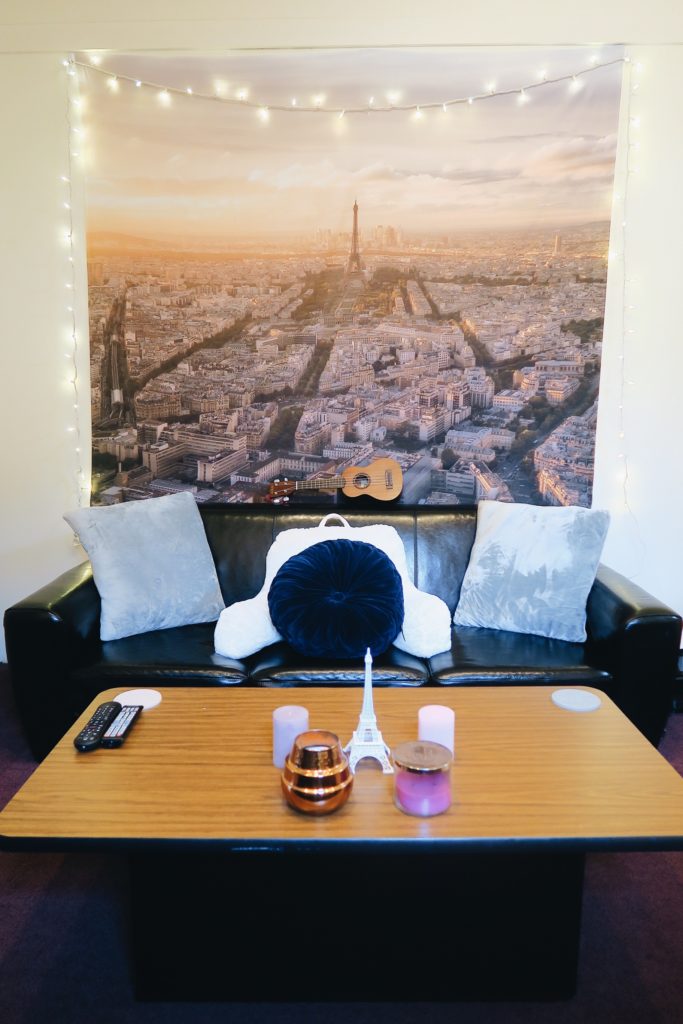 3—Target & Urban Outfitters. When it comes to decorating, Target and Urban Outfitters are every girl's best friend. Their home collections are affordable and contain many cute pieces. My personal favorites are the unicorn lamp from Target and the collection of unique pillow cases from Urban Outfitters. I guarantee that if you go shopping at these stores, you won't be able to leave without picking up something cute and unique.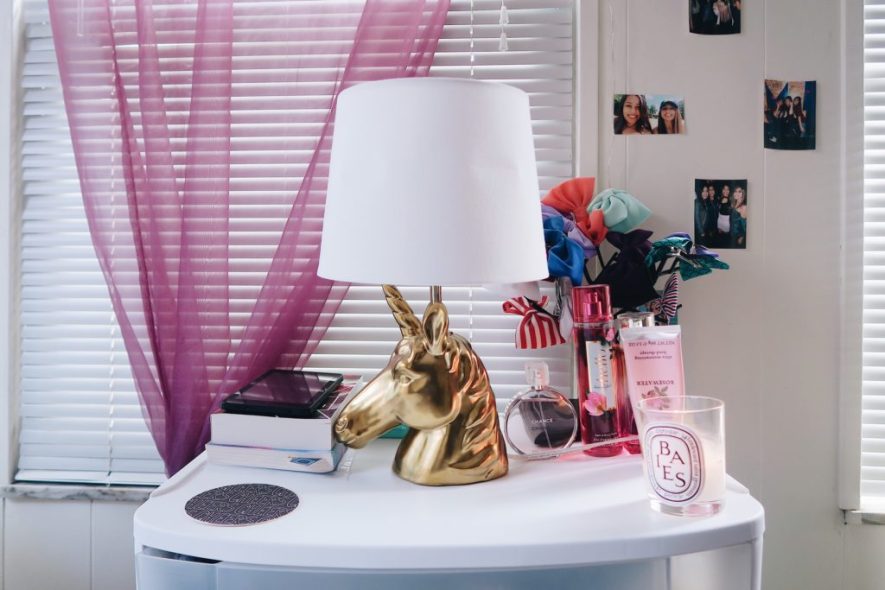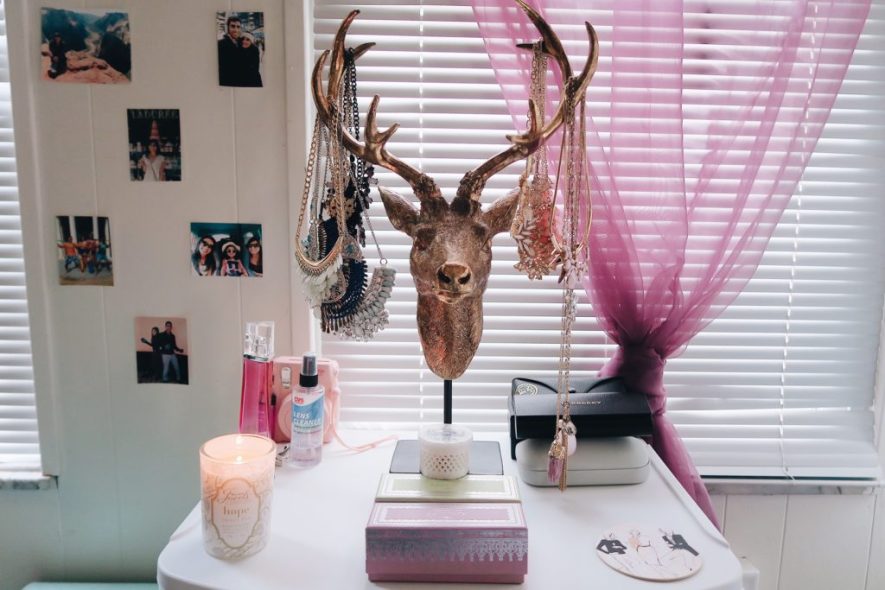 4—Pictures. I believe that the best way to make your apartment feel like home is to bring home to you. Whenever I move into a new space, the first thing I do is print pictures of my friends and family. In previous years, I've made collages out of pictures in the shape of hearts and stars. This year, I decided to keep with the Paris theme and put up pictures from my recent trip to Paris with a wall decal. Whatever you decide to do, decorating with pictures of things you love is a sure way to make you feel more at home.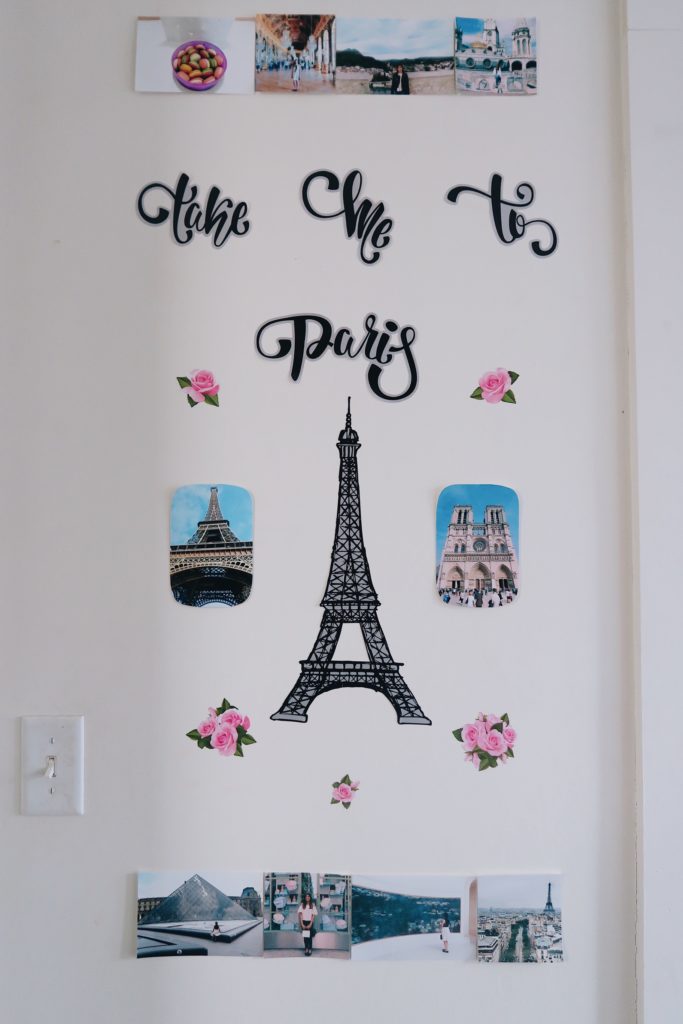 5—Lights. Lighting is something that is usually overlooked, but it is essential. I purchased some purple lights a few years ago, and they helped transform my room whenever I would turn them on. Additionally, at night I like to turn on my Christmas lights in my living room rather than my actual lights, as the light is less harsh. Introducing lights into a room can give it a much gentler touch.
Let me know if these tips have helped you by commenting below! Make sure to show us your apartment décor as well by tagging @Cfashionista.