We here at CollegeFashionista love being on the pulse on all things new—whether it be trends, silhouettes and especially designers!
Meet Katie Dean—the designer and brainchild behind her namesake jewelry line. What started as a project to satisfy her own desire for the perfect piece of jewelry has now grown into a full-fledged brand. Dean's Midwest roots and California residency are clear sources of inspiration for her feminine, bohemian Katie Dean Jewelry pieces.
We caught up with this incredibly talented designer as she talked about the transition from hobby to business and so much more.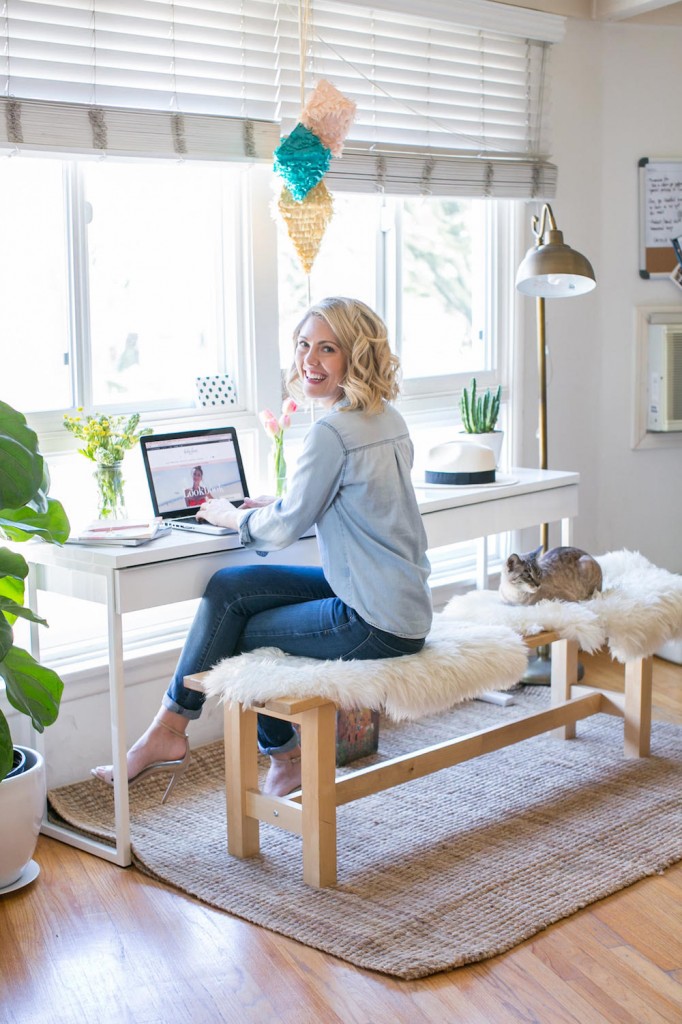 CollegeFashionista: Where did you go to school and what did you major in?
Katie Dean: I went to Central Michigan University for one year after I graduated high school. I was majoring in Fine Arts and focusing on ceramics and sculpture. Although I didn't complete my degree, it was a great experience of taking classes that challenged me to discover new skills that have stayed with me throughout my life since then.
CF: What inspired you to start designing jewelry?
KD: I was inspired to start designing my own pieces because I was having a hard time finding exactly what I wanted. I would see pieces and really like certain aspects of them but there seemed to always be something that didn't quite match the style or look I was going for. I actually made my first pieces by breaking apart a necklace that I already owned and re-assembling it and changing certain details of it to be exactly what I wanted. After that my creativity was sparked in the jewelry world and I started going to DTLA and exploring the different supply stores. I went wild buying up different elements and every night I would make pieces for hours. That's how it all began!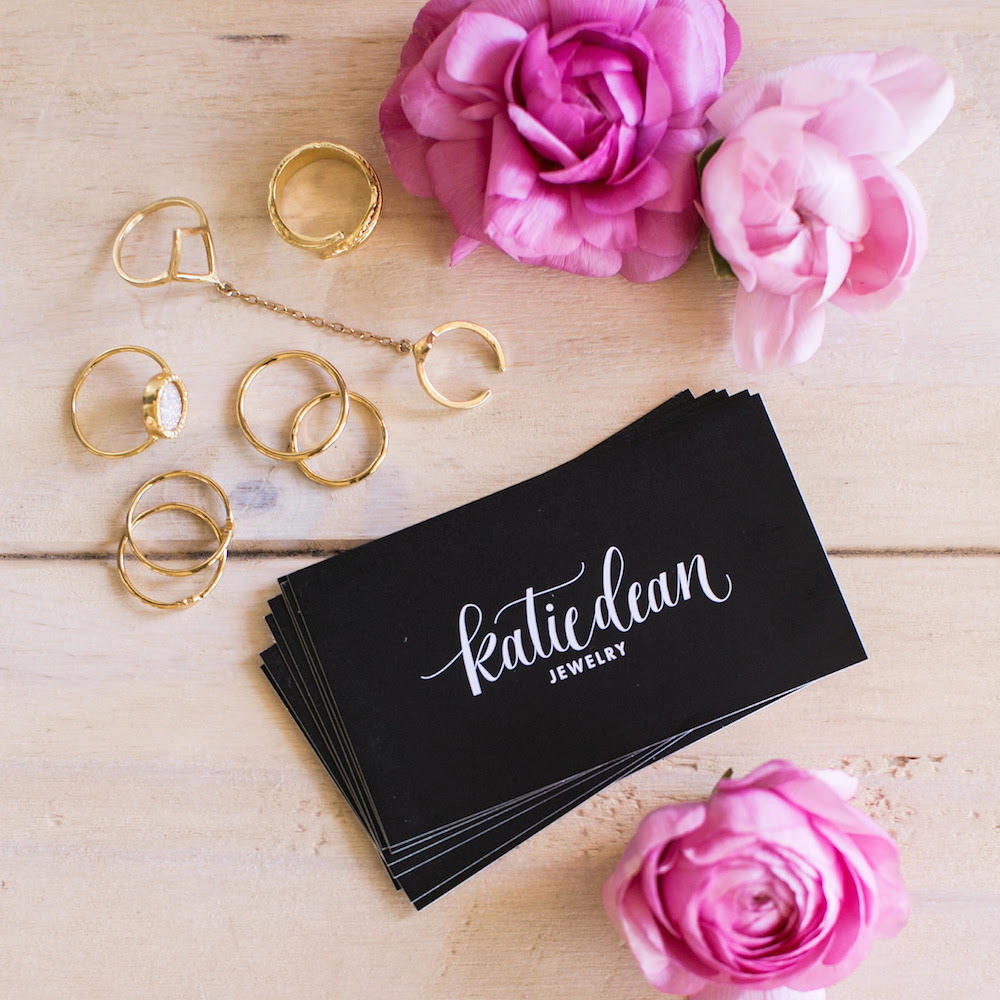 CF: You grew up in the Midwest and then moved to the West Coast. How do those different locations impact your design aesthetic?
KD: The Midwest definitely impacts my design aesthetic by way of having an 'earthy' side to my pieces. Michigan is full of natural beauty. I spent my summers swimming in Lake Michigan and on Mackinaw Island running around barefoot; riding my bicycle to the corner candy shop. As much as my line has evolved to be a very minimal aesthetic from the influence of the West Coast, the details still hold an earthy feel that comes from them being hand crafted.
CF: What was the moment you decided to take Katie Dean Jewelry from hobby to career?
KD: I worked full time as an assistant stylist for over a year while starting my line [before going part time]. At two years, I could see that I was getting to the point that I had to be very specific of where I put my time because I was getting busier with orders and events with my line. I was burning the candle at both ends which was starting to take it's toll (in a good way). I had gained enough momentum and had grown the brand enough where I had boutiques and online traffic that created a steady stream of orders so I went with my gut instinct and decided that Katie Dean Jewelry was officially going to be my career.
CF: What is your favorite piece of jewelry?
KD: Oh man! This is a tough question because I love all of my pieces so much! I guess I'd have to say the Guienevere lariat necklace is my favorite right now and in general I love the style of a lariat or Y necklace. It's classic but can be dressed up for more of a sexy look or worn with more casual looks and it always looks amazing!
CF: Who or what inspires your designs?
KD: I get inspired by people! I love to sit and drink my latte while people watching. Lately I'm drawn to those who have a very minimal, monochrome style.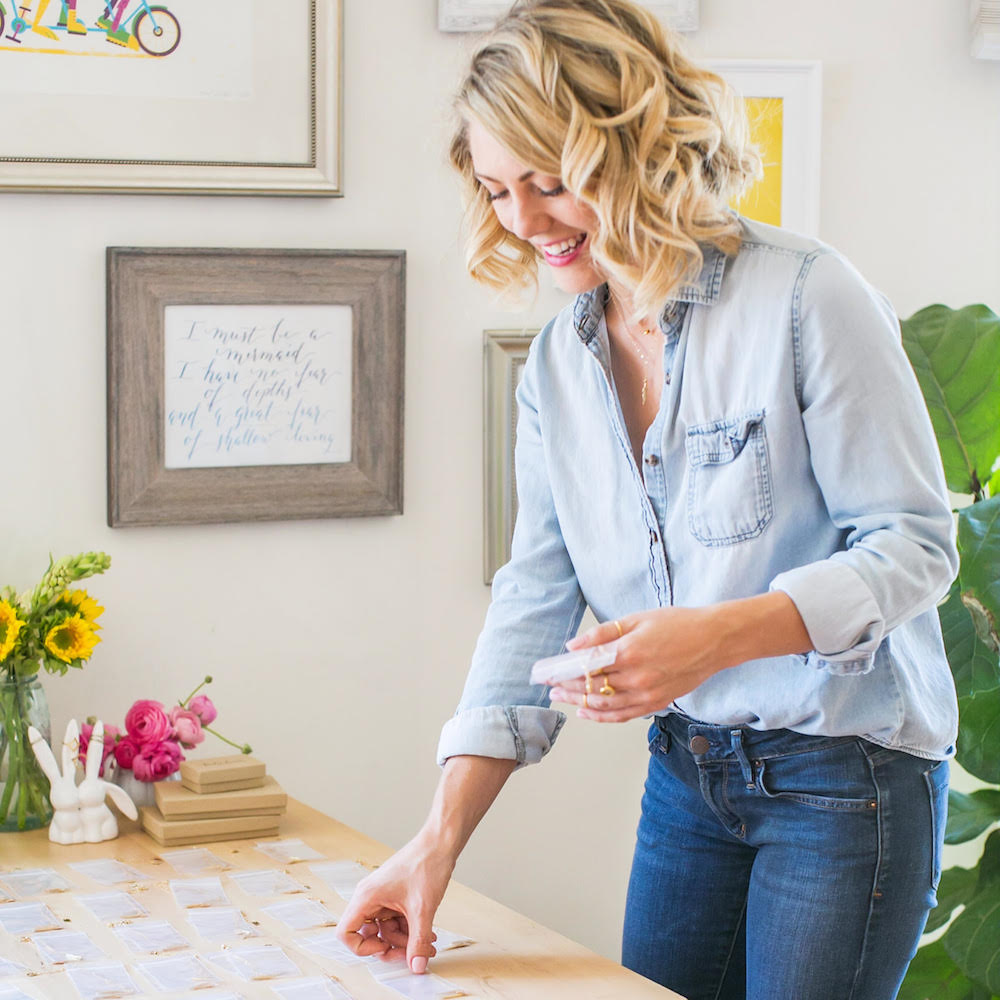 CF: What has been your "pinch me" moment as a young entrepreneur and designer?
KD: Good question… there's been a lot for sure. I'd have to say when I got my first large scale order for 3,000 pieces. That was a huge 'pinch me' moment! Also, seeing my work on one of my favorite TV shows, Parenthood and on celebrities like Erika Christensen, Jenna Elfman, Amanda Crew, Shay Mitchell, Lea Michele, Kylie and Kendall Jenner—those we're all exciting moments too.
CF: What is your advice to young designers out there?
KD: A word of advice from my experience; I highly recommend working a full time job while starting your own line. There is a huge investment of time, energy and resources that goes into creating your own brand, especially when it's your first time taking that kind of endeavor on. Sometimes you experiment with different designs or marketing strategies and it doesn't work out so I think it's important to have a job on the side whether it's part time or full time to get you through the trial and error stages.