Who remembers the American Music Awards circa 2000? The outrageously iconic denim looks sported by Britney Spears and Justin Timberlake? If we're being honest, it's likely that very few, if any, were actually watching the awards live as toddlers, but surely we've all seen the red carpet photos at some point. Denim has always been a basic closet staple, but like everything else, its trends have their ins and outs.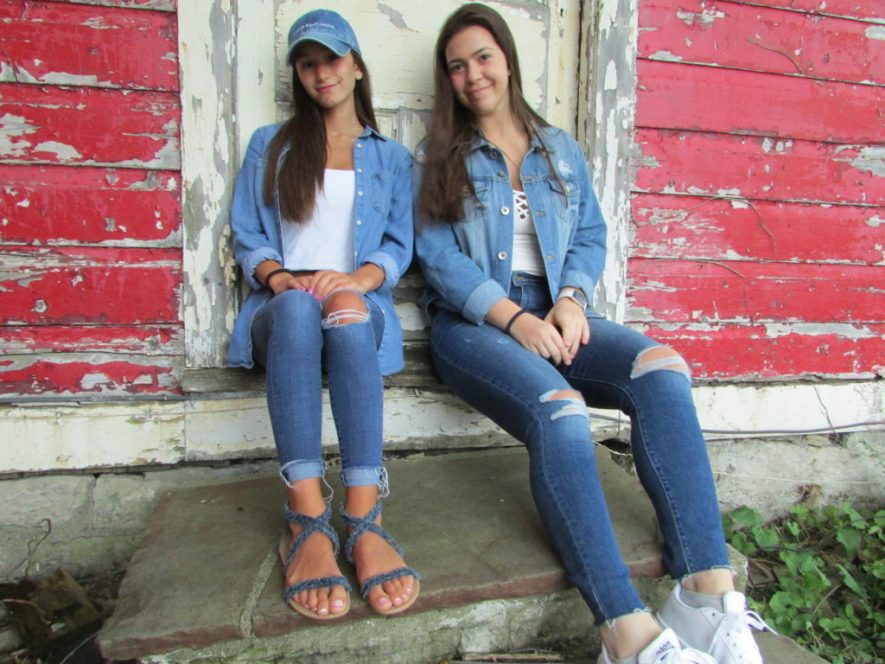 In the early 2000s, denim was no stranger to the streets. The classic blue jean dates back to somewhere around the 1950s. By the 2000s, the world had seen everything from bell-bottoms to overalls, to denim-on-denim, but somehow Brit and JT's looks still managed to rock the fashion industry.
This summer, denim has been in, and it has been big. All of these styles that have come and gone over the decades are back, and designers don't seem to want to let them pass just yet, at least not for fall 2017.
Denim-on-denim looks have been spotted on some of the most influential supermodels, something that would have been a major faux pas just a year ago. Somehow, they've made it work as something fresh and new, and designers have gotten ambitious. A little scary; mostly exciting.
Obviously, the head-to-toe jean trend isn't going to catch on for everyone, but alternative options are far from limited. Creating your own take on this trend is so easy. Seek out denim with intense distressing, boyfriend-fit jeans, the cropped skinny with an unfinished hem, oversize jean jackets, pocket or ankle embroidery, jean skirts, racing stripe jeans; the list goes on, so take your pick.
If you're having fun with your denim, you're perfectly on-trend. Take it from Brit and JT, they knew what was cool before it even became cool.
How are you rocking your denim? Share with us on Instagram by tagging @CFashionista!