There have been a lot of controversial trends this year. There are old trends making it back onto the fashion scene, and new trends emerging from nowhere. My absolute favorite trend the fashion world decided to embrace this year is the use of fishnet stockings. The fishnet stockings have been revolutionized from being an edgy hosiery garment into something that will fit into your everyday fashion look.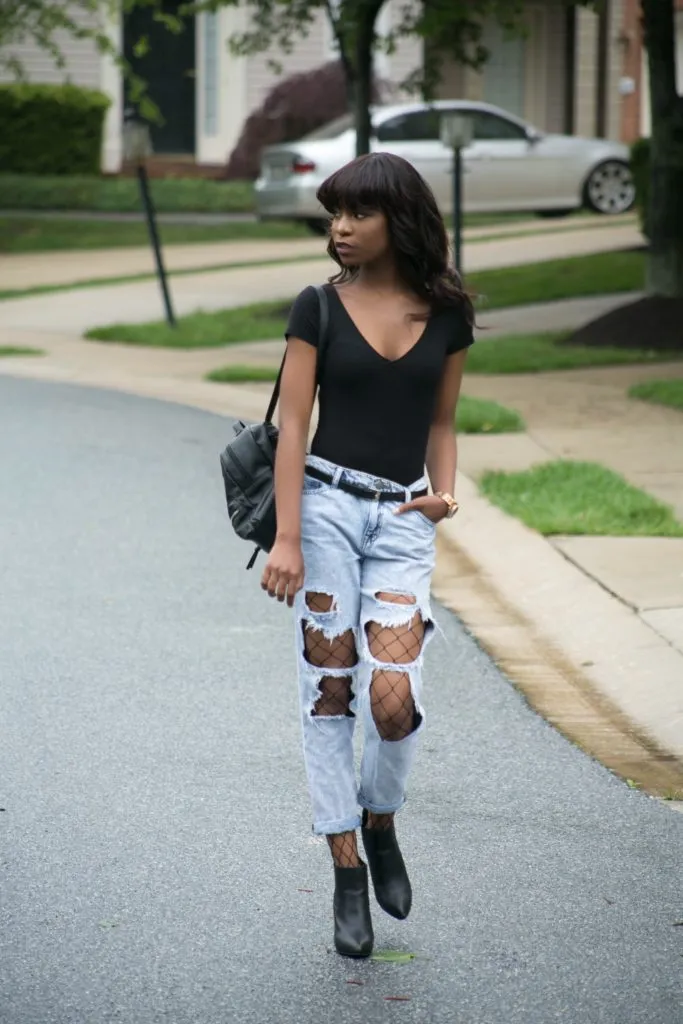 The fishnet stockings, when dated back, were considered to be overtly sexual because of the bold open-diamond design that reveals one's skin. Well, that's not a problem in the 21st century because they are now a part of mainstream fashion. Since fishnet stockings were spotted on the Kardashian/Jenner clan back in the fall of 2016, the world, bloggers, and the it-girls of Instagram have been mesmerized by them. In this article, I show a way to wear fishnet stockings and will give other tips on how you can style them.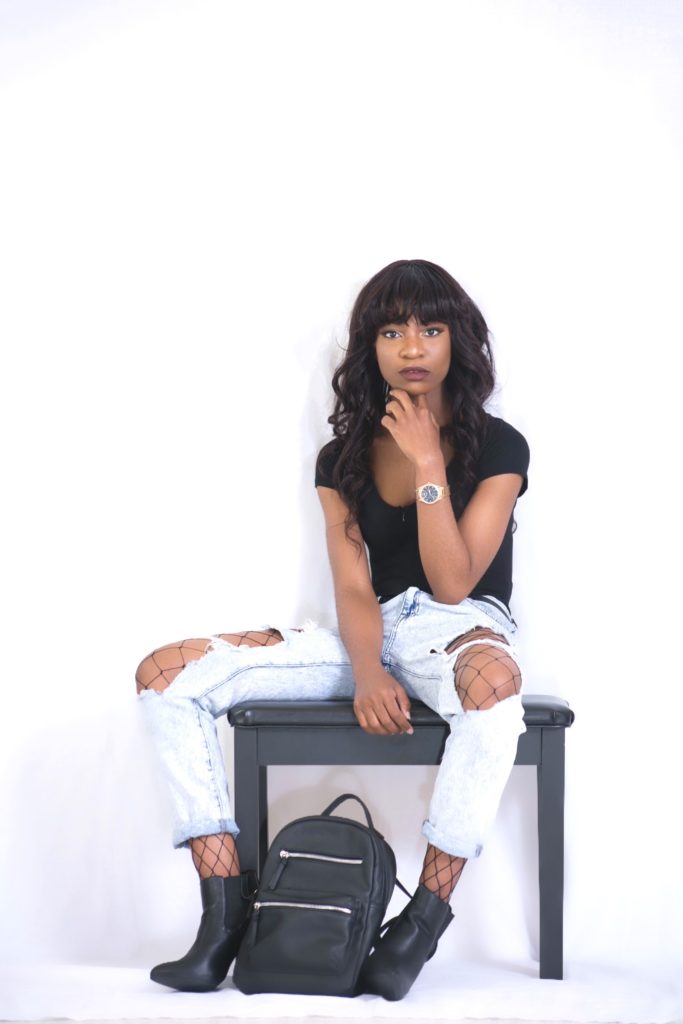 For this look, I'm wearing fishnet stockings under ripped jeans with a black bodysuit. Bodysuits are a huge trend right now and will make your outfit absolutely incredible especially when you plan to tuck your blouse into your bottoms. For my shoes, I went with black boots. I don't think one can ever go wrong with boots. The boots have an edgy and youthful look to them and I wanted to be sure I looked my age while putting together this outfit. If you are not comfortable wearing heels, then you can easily wear a pair of sneakers and you will still look great. In order for me to create the street look I wanted to achieve, I accessorized with a black mini backpack.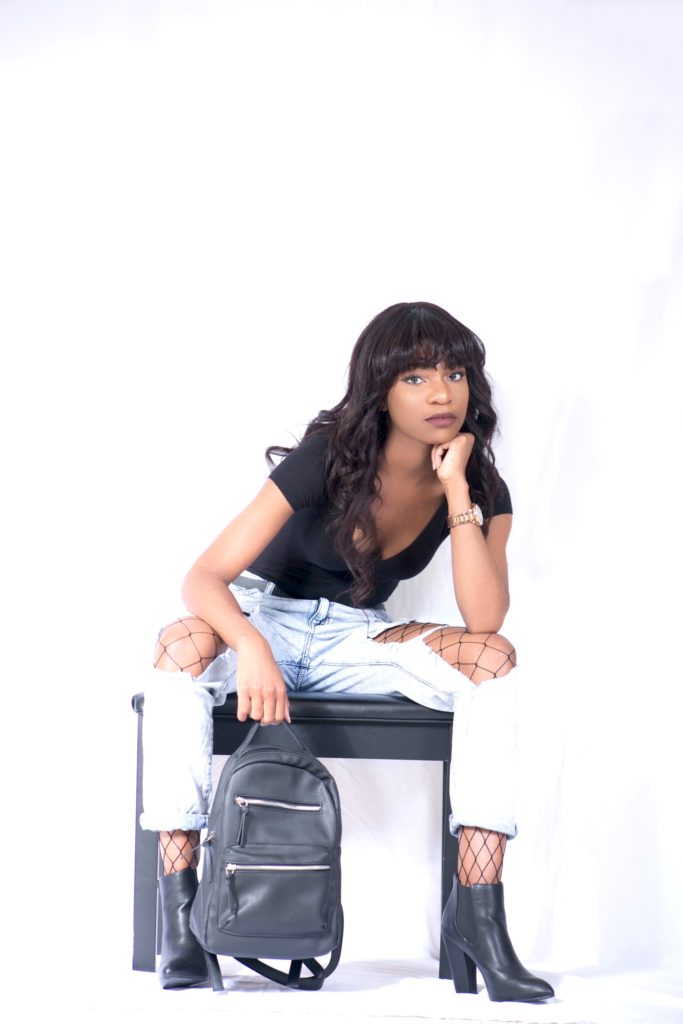 Wearing fishnets stockings with what would be considered a basic outfit is a perfect way to elevate your look. A basic outfit of a skirt and a T-shirt can be made to look edgy with fishnet stockings. A T-shirt dress paired with fishnet stockings can also help you achieve the ultimate street style.
There are so many ways to style fishnet stockings and it is impossible to do it incorrectly. I love that even though fishnets are one simple item, it does not limit one's style in any way.
How will you rock the fishnet stockings trend? Let me know in the comments below.