When following fashion bloggers on social media, it is hard not to see posts of outfits you wish you had, but never thought you could actually wear. In reality, all it takes is some creativity, a little of your own personal flare and most importantly you have to remember to have fun with it!
Changing up your day-to-day fashion trends can often feel like a daunting task. You never know how other people will react to your clothing statements. That can be the most intimidating aspect, in my opinion, when choosing what to wear.
So, to take on the challenge of stepping out of my fashion comfort zone, I searched through my favorite Style Gurus to find some top 2017 trends. When taking on a new trend, I always try to dress for myself. The most important thing for me is to love my outfit which leads to a natural confidence while wearing it. If you keep this in mind, the following trends won't seem as scary.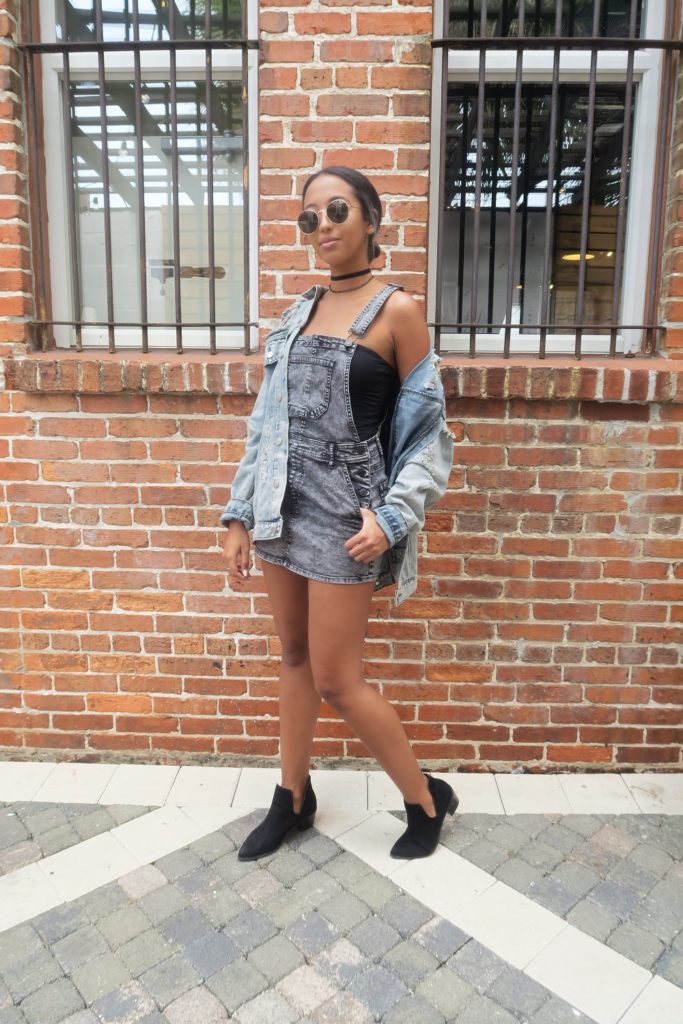 1—Denim on Denim. I paired my acid wash denim overall dress with a black tube top underneath to keep it simple. A distressed denim jacket is thrown on over it to tie the jean on jean look together. For accessories, one gold and one black choker are layered with round gold rimmed sunnies. For shoes, I wore my black cut-out booties. The black and blue provide a nice contrast for a chic denim look!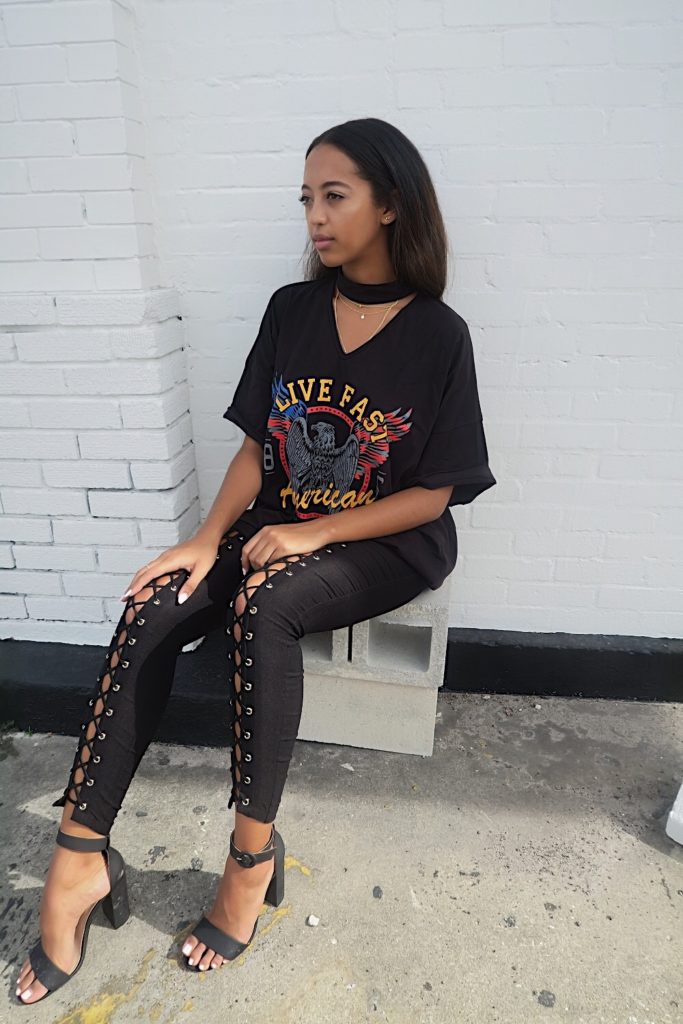 2—Lace-Up. These lace-up pants are quite the statement piece. An oversized band T-shirt pairs perfectly, making the pants a little more casual and classy. I finished the outfit off by adding a subtly layered gold necklace along with these simple black heels, making this the perfect G.N.O. outfit!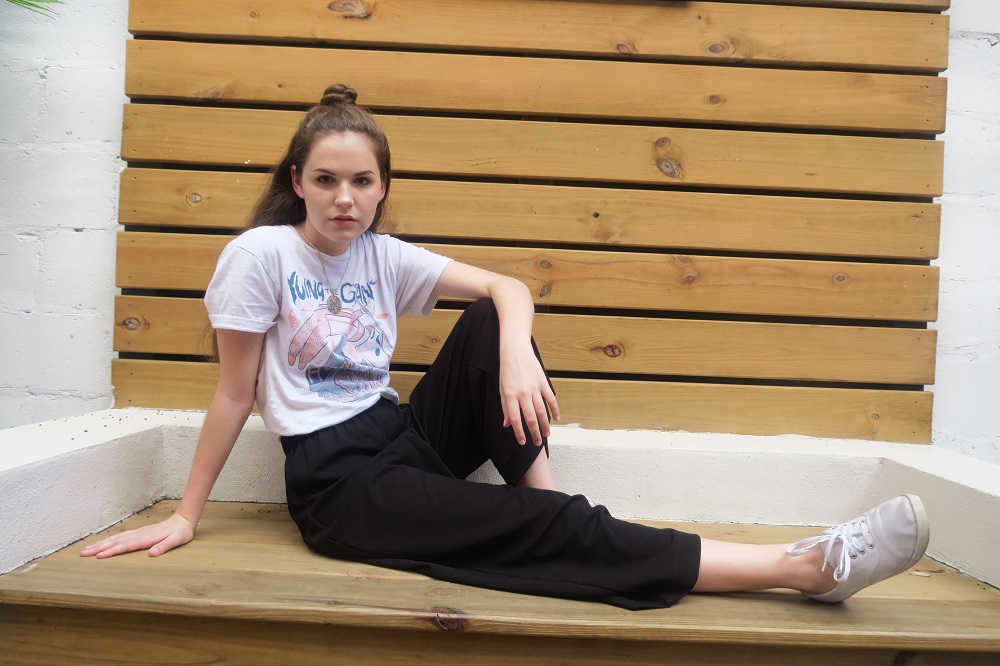 3—Culottes. These culottes are the perfect transition piece that can go from day to night. Here we styled these flattering high-rise wide-leg pants with a white graphic T-shirt and plain white canvas sneakers. For jewelry, a simple silver medallion necklace is added. The use of black and white makes this a very classic, casual outfit.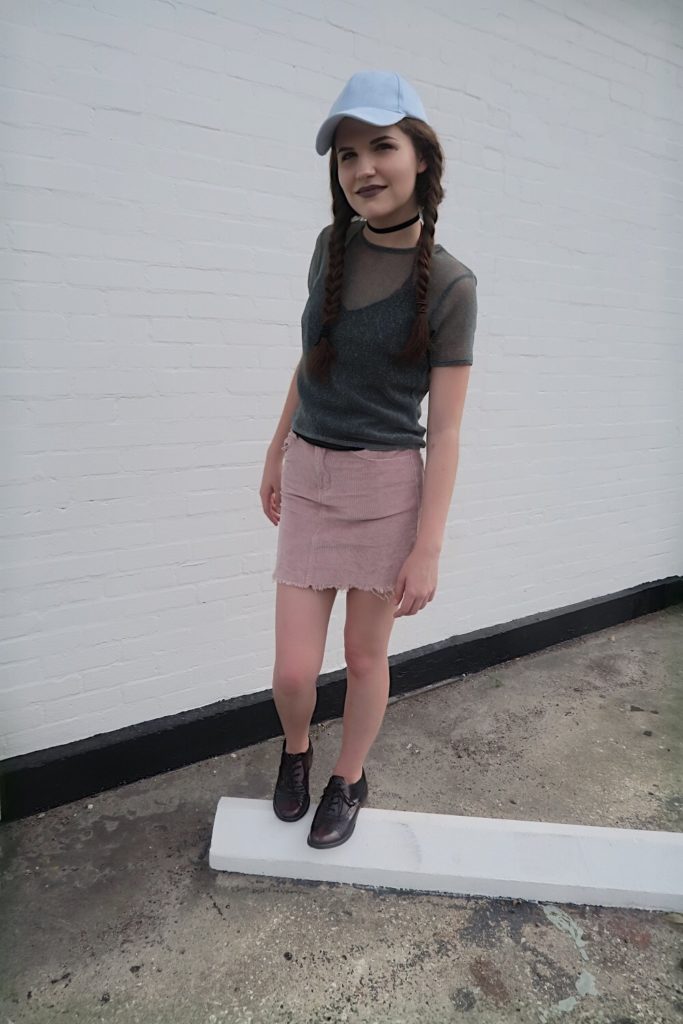 4—Mix and Match. Permission has been granted by the fashion gurus and mismatching is in style! By utilizing pastel colors above, we were able to create a trendy, Instagram-worthy outfit. Pictured above we have a forest green sparkle mesh ruffle top layered with a black silk camisole and a maroon bralette underneath. This is paired with a pastel pink corduroy skirt, a light blue suede baseball cap, faux leather black maroon oxfords, and a simple thin black choker!
What is your favorite 2017 statement trend? Show us your personal style and how you dare to step out of your fashion comfort zone!