Boy oh boy do we love men's fashion. Sure, the Fashionistas out there know a thing or two about dressing well. But to us, there is nothing better than a sharp dressed man to inspire our own style choices.
Don't believe us? Check out the seven insanely stylish Fashionistos our Style Gurus captured making the campus their runway around the world. Bonus—learn a thing or two on how to translate their dapper looks to fit your own style.
1. The '90s bab(e)y: The flannel. The Stüssy logo. The brooding stare. This Fashionisto knows how to truly embody the '90s-revival.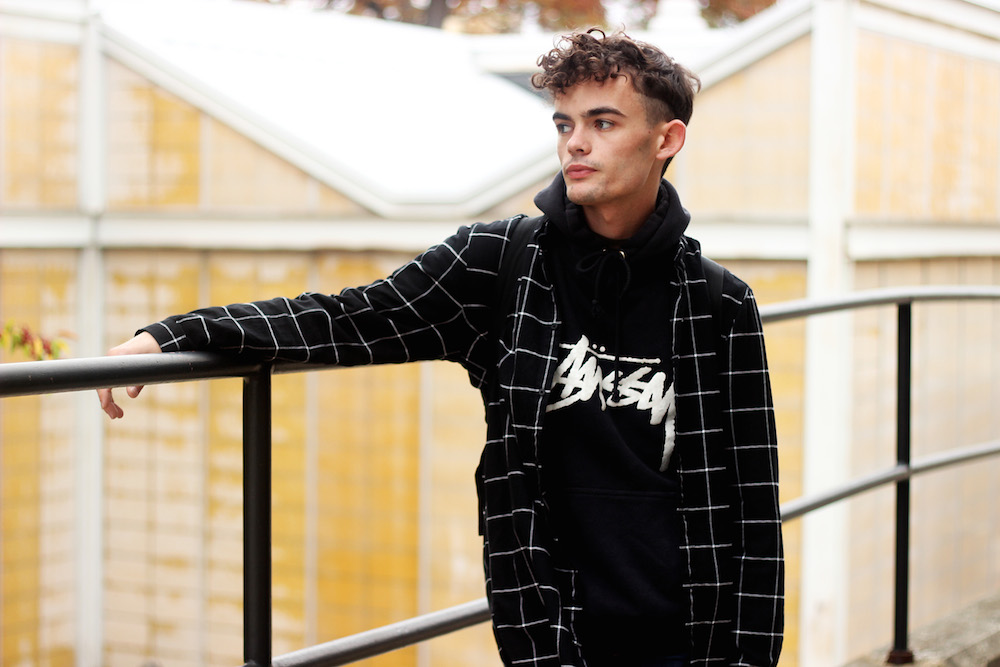 Photo by Candace Sanders
2. High style spirit: Proof that school spirit and fashion forward can (and should) go hand in hand.
Photo by Eileen Salazar
3. Out of this world: Forget traditional stars. This Fashionisto's NASA jacket is boldly going where few fellas dare to go.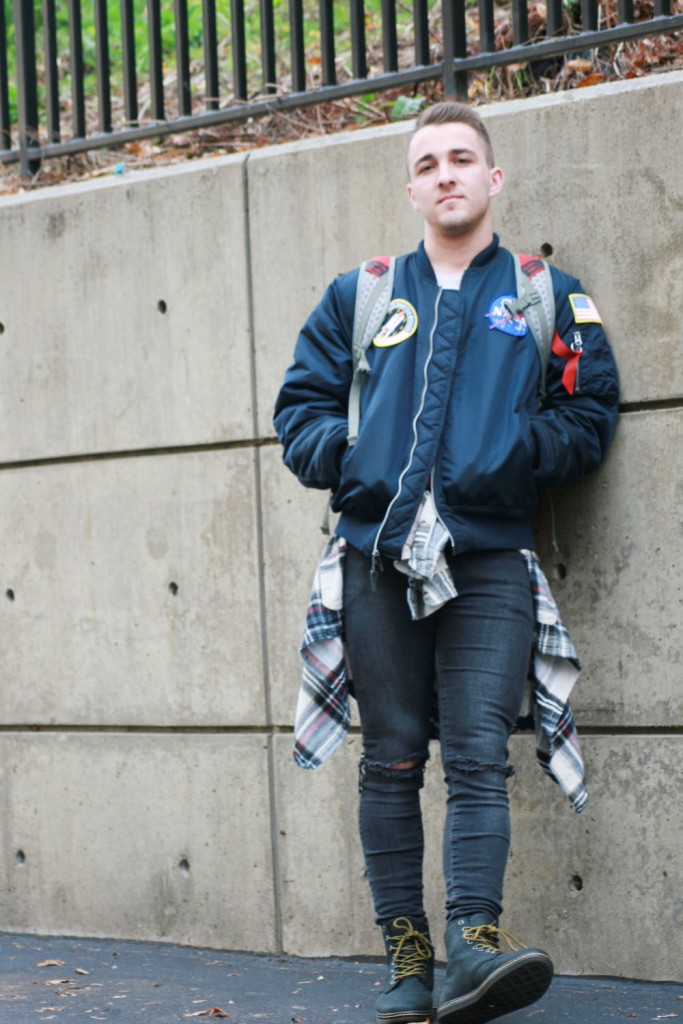 Photo by Allyson Kramer
4. K.I.S.S.: So often guys think looking good takes too much effort. K.I.S.S. (keep it simple, silly.) This Fashionisto proves that classic, tailored pieces are just as easy as sweats and sneakers.
Photo by Andy Jackson
5. See ya layer, player: Fall dressing comes down to one thing—layers. This Fashionisto shows his talent for style with perfectly executed layers from head-to-toe.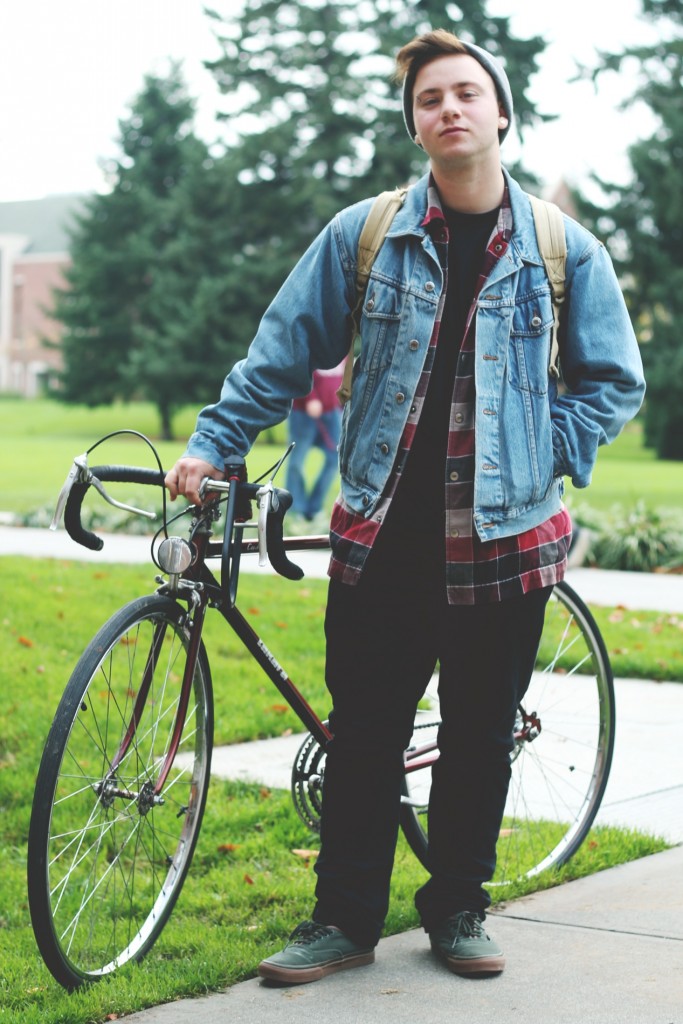 Photo by Nia Harrill
6. Canadian for a day: The word "denim" is synonymous with "college." Take your denim game to the next level by opting for a denim on denim on denim look, like this Fashionisto.
Photo by Silvia Dykstra
7. Button-up 2.0: Sometimes looking fashionable comes down to styling. We are obsessed with the simple buttoned-up look this Fashionisto created when slipping on his coat on the way to class.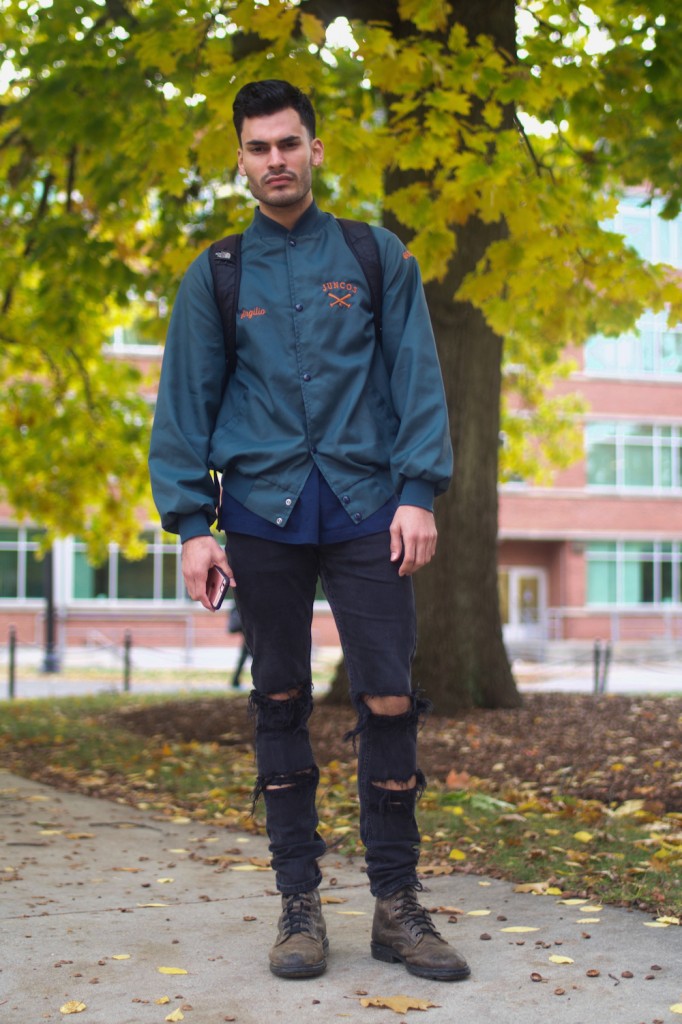 Photo by Holden Powell