Thanksgiving is right around the corner. For a lot of college students, that means heading home and celebrating the holiday with a feast surrounded by family and friends. However, Thanksgiving looks different for everyone. One person may be having a formal dinner at grandma's house while others are grabbing a quick bite out with friends. Of course, different types of Thanksgiving plans means needing different Thanksgiving outfit options. Keep reading for six outfit ideas to take inspiration from — no matter how you celebrate this Thanksgiving occasion.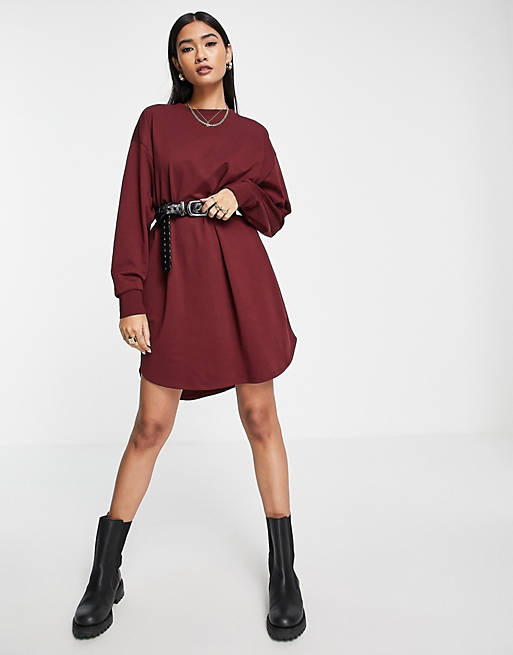 01. The Sweater Dress
A sweater dress is the perfect balance of formal and cozy for Thanksgiving dinner. For a more formal look, you could try styling a sweater dress in a rich color, such as burgundy, with sheer tights, black leather boots, and a nice belt. If you want a more casual outfit, try styling the dress as an oversized sweater. Pair a turtleneck underneath with baggy jeans to achieve a laid back fall vibe. This adorable maroon sweater dress ($29) from ASOS would be perfect for either outfit.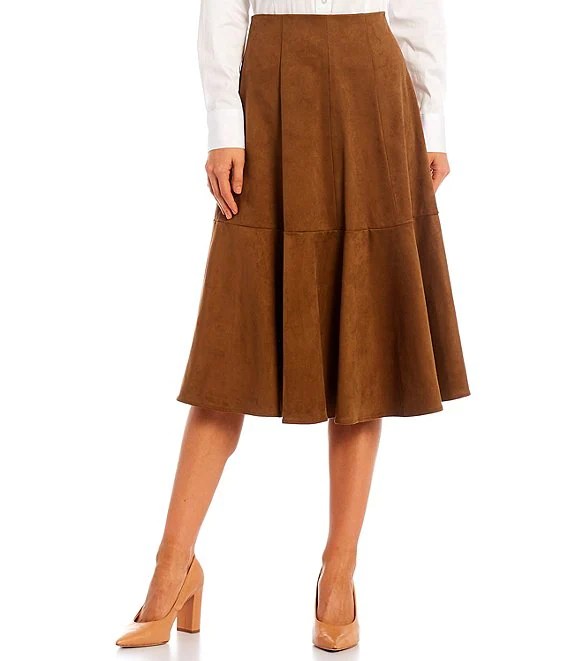 02. The Classic Suede Skirt
Everyone knows that the suede skirt is a Thanksgiving classic. Instead of breaking out your button up skirt from 2016, try updating that look a little this year. A suede midi skirt offers a fun twist on a seasonal classic and is definitely on trend right now. This brown suede midi skirt ($99) from Dillard's would look great at your Thanksgiving dinner — and for a million other occasions this cold season. I would pair it with a funky button down blouse and a pair of knee high boots to achieve a fun but still semi-formal look. Styling the same skirt with any sweater and a pair of simple pumps would also make for a cute Thanksgiving outfit.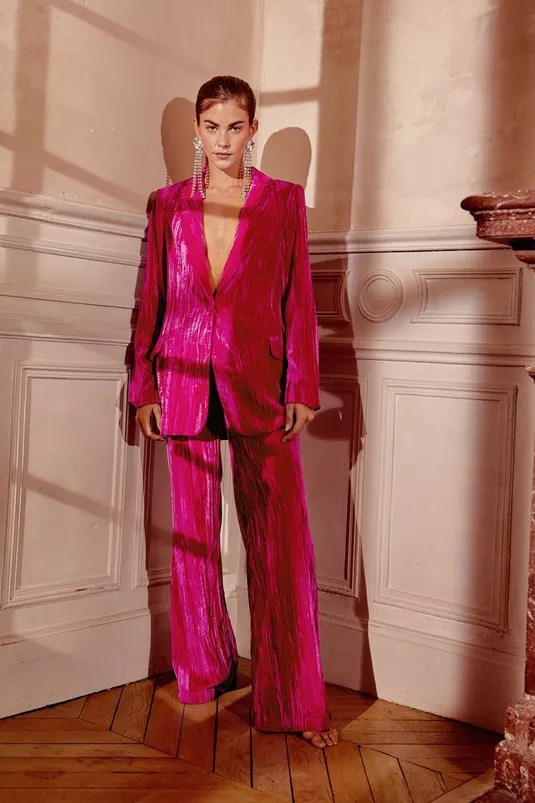 03. The Power Pantsuit
I know that a pantsuit for Thanksgiving may seem intense, but hear me out. Pantsuits aren't just for politicians anymore. With the limitless amount of silhouettes and styles offered these days, anyone can find a pantsuit that they'll love.
To make the look festive for the holiday season, I would personally go for this crushed velvet blazer ($39) and pants ($34) set from Nasty Gal. Layer it with a tight black tank and pair with your favorite black heels for a sleek style to wear to a fancy Thanksgiving night out.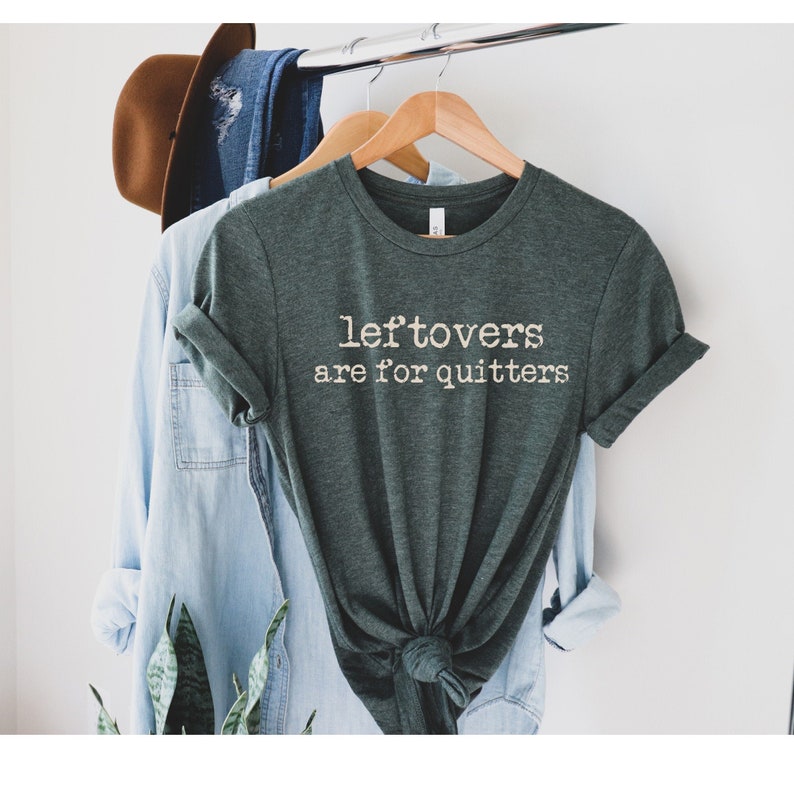 04. The Fun Graphic Tee
If you have less-than-formal plans for Thanksgiving this year, a festive graphic tee is a great way to get into the holiday spirit without feeling overdressed. There are tons of cute and funny holiday themed tees online that you can find in time for the holiday. My personal favorite is this "Leftovers Are For Quitters" shirt ($19) I found on Etsy.
I would wear this for a turkey dinner with a comfortable pair of sweats…that will be able to handle the amount of mashed potatoes I plan on eating. If you have to leave the house for dinner, you could pair this tee with your favorite jeans, a pair of sneakers, and a cardigan to make it a bit more appropriate for the night.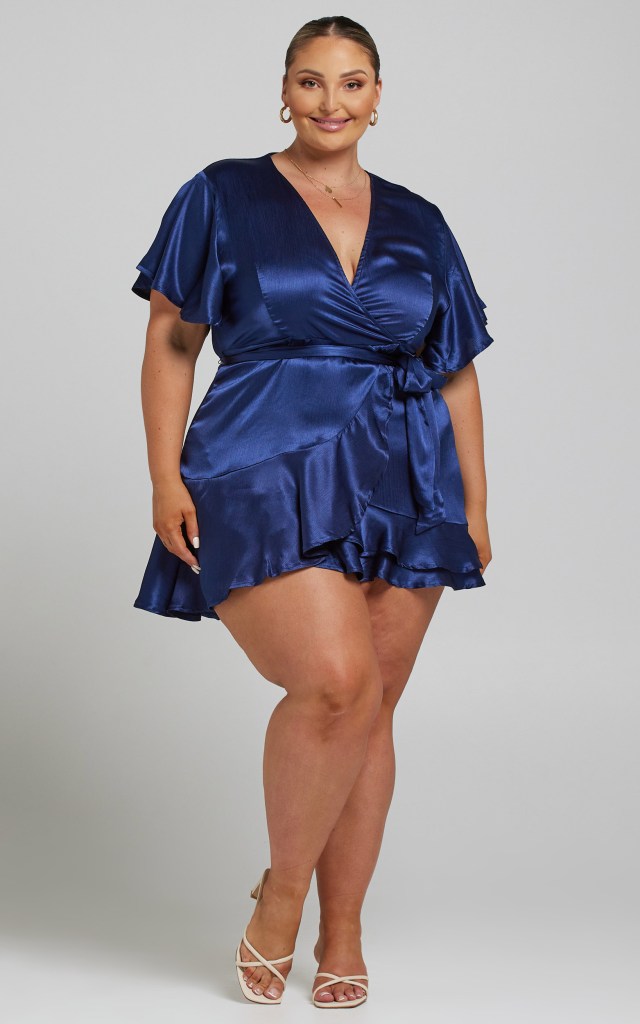 05. The Wrap Dress
In order to make your feast as enjoyable as possible, you should be comfortable in your outfit during the festivities. If you have to wear a dress for Thanksgiving, you might want to consider a wrap style. This silhouette allows for maximum comfort and minimal restriction while you enjoy your dinner.
You can find a wrap dress in almost any color or material to fit your taste. I would personally opt for a silk or satin option to feel extra fancy for the special occasion. This gorgeous ruffled option ($70) from Showpo offers many colors and sizes so everyone can find the perfect option in time for the holidays. I would pair this wrap dress with fleece lined tights to stay warm. A nice leather jacket or blazer would be a great layering piece, too. The textural contrast between silk and leather is beautiful, and the jacket would make the dress a bit more edgy.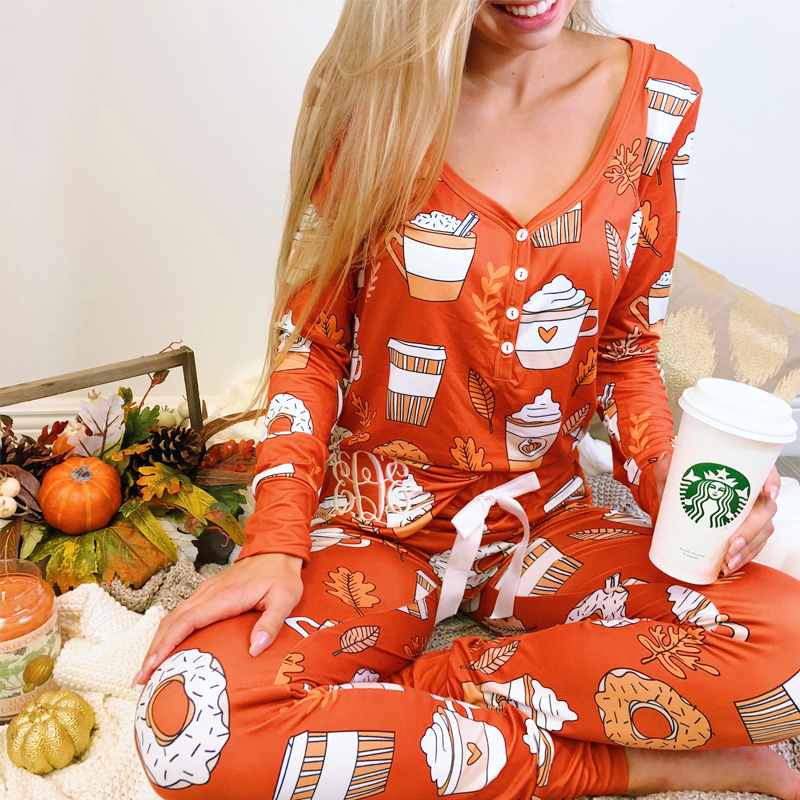 06. The Thanksgiving Pajamas
If you're enjoying takeout with your besties on Thanksgiving, you might consider snagging some cute themed pajamas. Many college students may not be able to go home for break and this is a fun way to still feel at least a little bit festive. If you don't want fleece pants with turkeys printed all over them, you can always wear some fun fall-themed pajamas instead. I think I found the cutest fall pajamas of all time ($37) from Inspired Household. They have coffee and donuts on them, and I will personally be ordering a pair as soon as possible — the ultimate casual Thanksgiving outfit.
While we may all have different plans for Thanksgiving, I know we all want a cute outfit to wear for the holiday. Hopefully now you have some inspiration, no matter if you're heading out to a five-star turkey dinner or watching a corny movie on Netflix that night.
Featured photo by @mariaebbrunetta.