I didn't figure out how to properly take care of my curly hair until the middle of high school. Once I was able to figure it out, my hair grew from shoulder length to back length within two years. At the beginning of this year, I chopped all of my hair off after lots of chemical processing for almost a year and a half. Here are some tricks I've found that never fail my curls.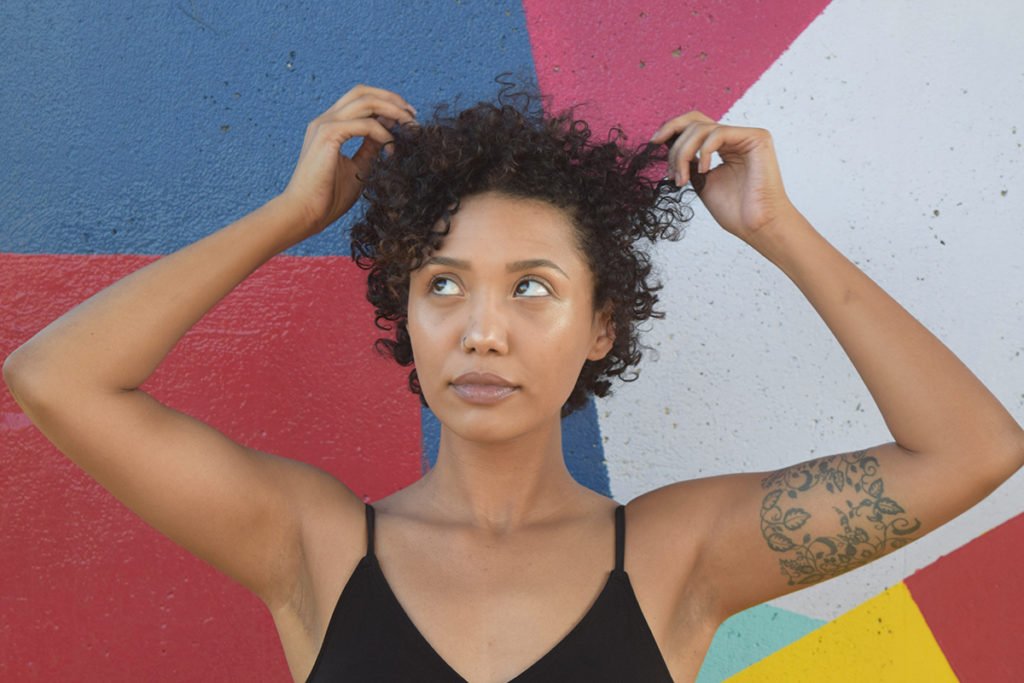 1—Microfiber towels. A microfiber towel will become your new best friend. Regular bath towels always left my hair feeling dry and looking like I'd stuck my finger in a socket. Microfiber towels are much gentler on curly hair and help reduce frizz. They also don't suck all the water from your hair; you're left with enough to style it. Don't rub your towel around your head to dry your hair faster! It causes it to weaken and get frizzy. If you don't want a microfiber towel, an old, soft t-shirt works just as well!
2—Drop the Brush. If you don't already know it: Stop brushing your hair. Using a brush with curly hair is useless. Brushes cause curls to lose their shape and turn into a frizzy mess, especially if used on dry hair. Depending on your curl pattern, your best bet is something like a wide tooth comb or a brush specifically for detangling, but either is best used on wet hair.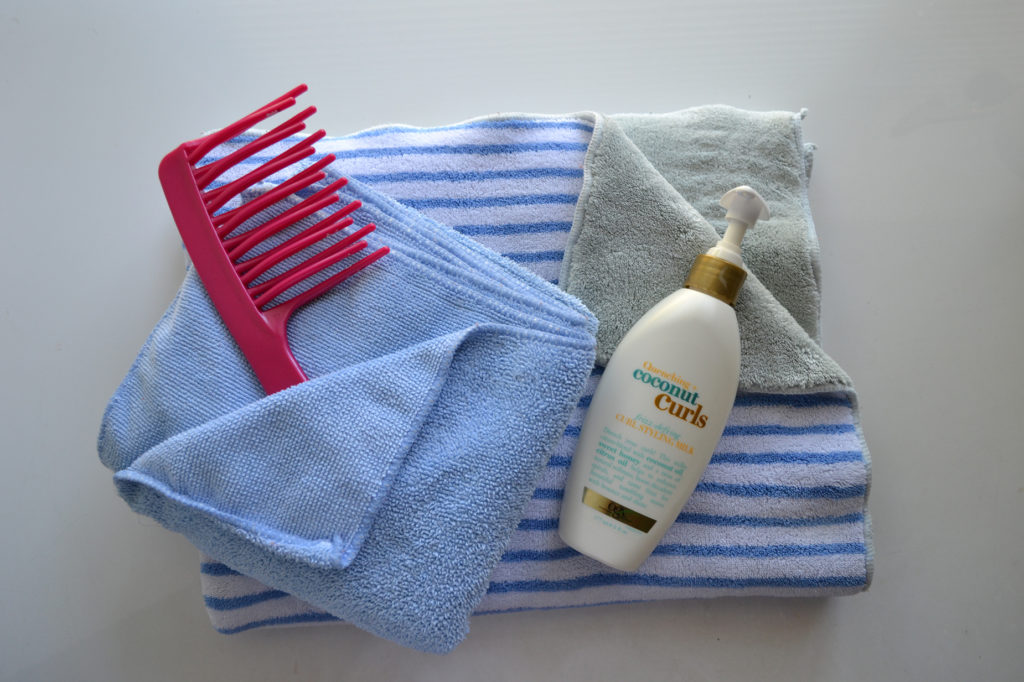 3—Watch Your Hands. When styling your hair, pay attention to your hands. It took a long time for me to notice that running my fingers through my hair while styling it only separated my curls and made them lose their shape. I've found it's best to scrunch your hair, which works for any curl pattern. Instead of running the product through with your fingers, put the ends of your hair in your palms and push up and lightly squeeze/crumble it, like you would with a piece of paper.
4—Styling Products. I've tried plenty of styling products throughout the years. I've found that my hair best works with a lightweight or slightly thicker product, like OGX's Coconut Curls Styling Milk. Before, I had yet to use a product that was able to keep my curls controlled yet bouncy; most leave-in conditioners made my hair look greasy. If your curls are fine, but you still deal with frizz or they look like there's too much product on them, try the Coconut Curls Moisture Mousse—all the benefits without weighing your curls down.
5—Fresh Air is Best. Curly hair is always looking for moisture to soak up. I've found that letting my hair air dry is one of the best things I can do for it. I notice a huge difference between how my hair feels and looks when it's air-dried compared to using heat. It sounds like a pain, but heat-damaged curls aren't doing you or the rest of your scalp any favors.
Is there something you've tried on your curly hair that you think others should know too? Share in the comments below!