It's Sunday night—just got back from a week-long beach vacation. You're desperately trying to figure out ways to make your tan from the last week of laying out pop with Monday's outfit. We've all been there. This summer, I've been focusing on finding new—and trendy—ways to make sure my hours in the sun pay off.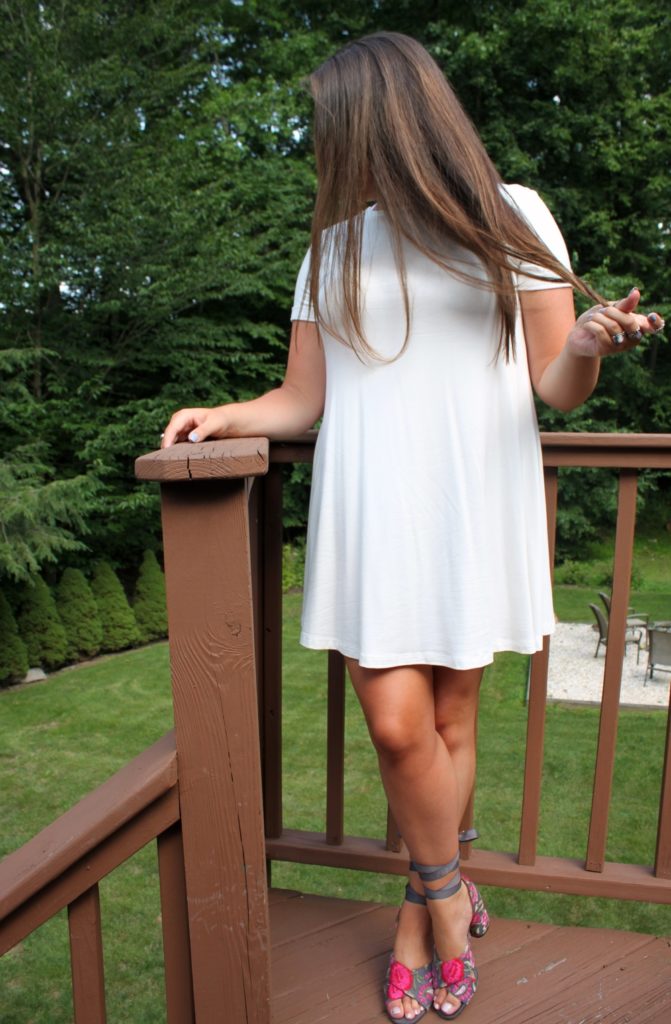 Obviously, but sometimes not-so-obviously, wear white! White and lighter colors will make your exposed skin look tanner in comparison. Plus, summer is part of the short time period during which it's acceptable to wear all white, so take advantage.
I'm not sure why or how, but I've always noticed that wearing shinier silver jewelry, like rings, make your tan look more glowy. For real, try it out. This also follows this summer's trend of stacking boho rings to create a cluttered jewelry look.
Light gray, white, and neon nail polishes help to make your skin look darker as well. Plus, they're super fun and summery (and make me super happy).
Wear statement pieces to draw attention to areas that naturally tan more easily. Personally, my legs always tan much more quickly than the rest of my body, so wearing a statement shoe or cute pair of shorts helps to highlight that.
If all else fails, spring for a self-tanner. There's no shame in giving your skin a break from the sun and opting for a moisturizing tanning lotion instead.
Any of these tricks have you glowing? Show us on social media! Don't forget to tag @Cfashionista.